Yakima City Council advances local income tax ban charter amendment to voters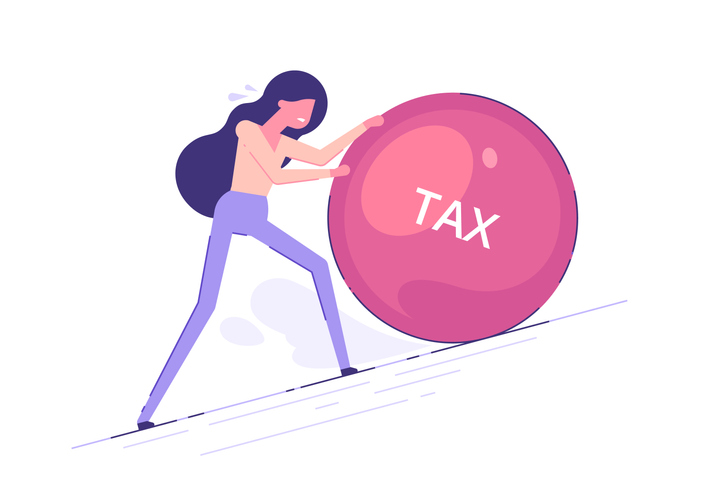 BLOG
I-82 is fast on its way to becoming Washington's local income tax ban highway. The Yakima City Council on Monday night voted to place a charter amendment to ban a local income tax on the November 2021 ballot for voters to consider. A similar proposal was adopted by 72% of Spokane voters (also a charter city) in 2019. Last month, the Battle Ground City Council unanimously adopted a resolution in opposition to a local income tax. Similar resolutions have also been adopted in Granger and Spokane Valley. The Union Gap City Council is also set to adopt a local income tax ban resolution next week.
From last night's city council vote in Yakima (page 223 of council packet):
"…the City Council finds and determines that the best interests and general welfare of the City of Yakima would be served by submitting to the qualified voters in the City the proposition of whether the City of Yakima should amend Article VII of the Charter to add a provision prohibiting a local income tax…"
Both Yakima's and Spokane's City Charters also already include a supermajority requirement for the councils to impose or increase any taxes (Yakima: Article 7, Section 2; Spokane: Article 3, Section 21.5).
Discussing why she proposed the income tax ban charter amendment, Yakima Mayor Patricia Byers told me:
"Washington State voters have made it very clear over the years that they oppose any type of an income tax. And it has given us a competitive edge in attracting businesses statewide. When the door was opened for a potential local income tax in 2019, that put the impetus on local government to provide our voters the same opportunity to express their views. After having a conversation with local business leaders, I was happy to lead the conversation and decision by the Yakima City Council to place a charter change on the November ballot that would ban a local income tax. It is now where it belongs, in the hands of the voters."
Chris Cargill, Eastern Washington Director for Washington Policy Center, testified at the Yakima City Council hearing on the proposed charter amendment. He said this after the successful council vote:
"The citizens of Yakima will now have the opportunity - again - to make clear they do not want an income tax."
Also testifying was Yakima resident Rep. Chris Corry. Rep. Corry said in-part:
"In the 2021 session, the Washington State Legislature implemented their own income tax. This despite knowing it is unconstitutional. This is currently being challenged and one would hope prior precedent would strike this unconstitutional income tax down.

How does this relate to enacting a local income tax ban? I want to speak to you as one elected representative to another. Here are some reasons I am supporting the ban:
Voting yes would allow the citizens to have a say in their city governance and charter. We have seen historically that voters do not want an income tax in this state. You can be on the record supporting the citizens as they decide if they want to ban an income tax.

It is sound fiscal discipline. Citizens want good government that is fiscally responsible. Putting an income tax ban locally shows a commitment to being fiscally responsible. People in the city of Yakima live on a budget, so to should the city government. This would provide fiscal restraint in times were budgeting by taxes would be the easy way out. It also can help set an example for those in Olympia who do not seem concerned with how much money they spend.

Opponents may say there is no taxes being proposed now, why do we need this? It will hold this council and future councils to be more responsible to the citizenry. Raising taxes should be a very difficult and public process. If the need were to arise for a local income tax, a future city council would have to make the case to voters as to why it was needed and lobby for a change to our city's charter.
To conclude, although this measure may seem symbolic today, I would ask you to think about the citizens you represent and what they would expect from you. I would argue standing up for fiscal discipline and having profound respect for money that is entrusted to you is one of the most important things you can do as an elected official. This means three things; spending wisely, living within the city's means, and not budgeting by raising taxes. Enacting an income tax ban is a great way accomplish all three."
The lack of an income tax has long been advertised by the State Department of Commerce as being a "competitive advantage" for Washington. State voters have also made it consistently clear they don't want an income tax. Despite this, as noted by Rep. Corry, the legislature this year narrowly adopted an unconstitutional income tax on capital gains.
The next court hearing regarding the illegal capital gains income tax is scheduled for August 18. As this legal process continues, expect more cities to follow the lead of Yakima, Battle Ground, Spokane, Granger and Spokane Valley in making it clear to their businesses and citizens that there is no interest to impose a local income tax.
With the Union Gap City Council set to vote next week, will the Tri-Cities also jump on Washington's I-82 income tax ban highway?