WPC is an independent organization and does not receive government funding. Our work is funded solely through tax-deductible gifts from private companies, foundations, and individuals. WPC is a non-profit, 501(c)(3) tax-exempt organization.
WPC's tax identification number is 91-1752769.
---
Ready to support free-market ideas? Below are ways you can give to WPC and make an investment in a better Washington state!

---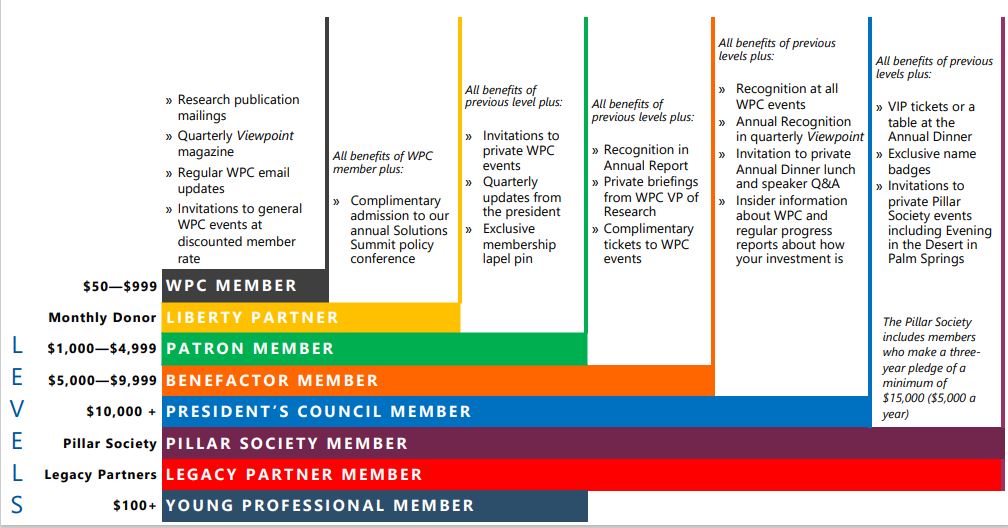 To discuss your support of Washington Policy Center, please reach out to WPC's Development Director, Sydney Jansen
Sydney Jansen
Development Director
Email: sjansen@washingtonpolicy.org
Phone: (206) 937-9691
PO Box 3643
Seattle, WA 98124
Below are different ways to give a 100% tax deductible contribution.
WPC's tax ID: 91-1752769
Gift a gift via mail, online or over the phone!
It's that simple! WPC's membership levels begin at $50 per year and levels and benefits increase from there. See below for membership giving levels.
Sydney Jansen
Washington Policy Center
PO Box 3643
Seattle, WA 98124
Donate online here!
Call WPC's Development Team at (206) 937-9691 and make a donation over the phone.
Join WPC's Monthly Giving Program: Liberty Partners
An automatic monthly gift is the easiest and most efficient way to support WPC! To make affordable, automatic, monthly gifts to WPC, we can either charge your credit card or directly debit your checking or savings account.
Click here to join WPC's Liberty Partners
Give the gift of stock!
Did you know WPC gladly accepts donations of stock? Giving stock is quick and easy and can provide great tax benefits for you!
You can donate stock by contacting Sydney Jansen at 206-937-9691 or sjansen@washingtonpolicy.org with:
Name of stock you will donate
Number of shares
Approximate value of gift
Name and number of your broker
Or contact your broker and have them send funds to:
Gary Pratt, Broker
Attn: Kent Ryland
UBS
601 108th Ave N.E. Ste 2000
Bellevue, WA 98004
1-800-831-8511
DTC Number - 0221
Account Number - KX 21458
Washington Policy Center Tax ID Number - 91-1752769
Donate from your IRA:
Meet the QCD requirements.
Satisfy required minimum distributions.
Calculate your QCD tax break.
Set up a direct transfer to Washington Policy Center
Leave a lasting gift with WPC's Legacy Society
Invest is Washington's future and keep your hard-earned dollars from being taxed by the federal government! You can become a member of WPC's legacy society by including a gift to WPC in your will, living trust, retirement plan or life insurance.
Advise your estate planner on how to leave a planned gift to WPC.
Click here for more information about WPC's Legacy Society!
Join the WPC Pillar Society
To support WPC's vital work and new endeavors, to ensure our impact continues to grow, and to better steward our top donors, WPC launched the Pillar Society in 2012. The Pillar Society distinguishes donors who make a substantial pledge which is paid over three years (pledges start at $15,000/$5,000 per year)
Along with the distinction of being a WPC Pillar Society member, benefits include premier tables at our conferences and Annual Dinner (reserved before the event sells-out!), varying recognition throughout the year and invitations to private events with key public officials, business leaders and thought leaders.
Click here for more information about WPC's Pillar Society
---
Membership levels & benefits
WPC offers a wide variety of membership levels and benefits that follow accordingly with each level. Some of our benefits include invitations to our private events, recognition in our Annual Report and access to our research publications and quarterly Viewpoint magazine.