Legacy Partners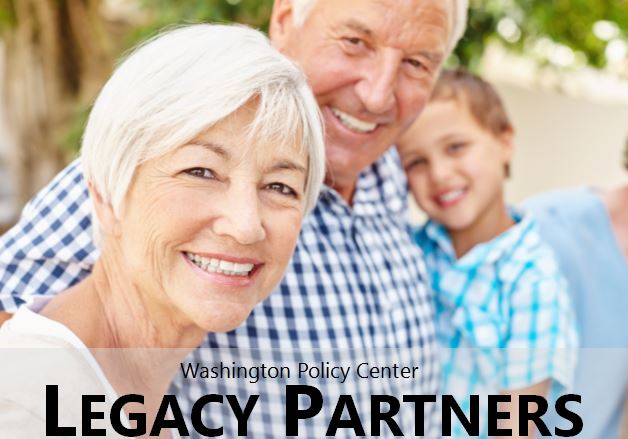 Our Legacy Partners program ensures that your legacy will live on and support one of the causes you care most about—freedom.
Everyone leaves a legacy. It is not an option – you either have a plan by default which is laid out for you by the government or you have a plan by design where YOU decide who benefits from your hard earned estate.
Taking the time now can ensure your legacy properly reflects your values. Consider a tax-saving bequest or other estate gift to Washington Policy Center today.
Planned gifts are a great opportunity to make a meaningful gift that costs you nothing during your lifetime. Thoughtful planned giving creates a win-win solutions for you and Washington Policy Center.
If you are interested in ensuring Washington Policy Center continues to serve Washington state for generations to come, please consider including us in your estate plans today and ensure your legacy lives on through WPC's important work.
If you have already included Washington Policy Center in your estate plans, please let us know so we can recognize your commitment to our shared ideals.
For more information or to let WPC know you have included us in your estate plans, please contact Sydney Jansen, Development Director, at sjansen@washingtonpolicy.org or (206) 937-9691