Employment & Scholarships
---
Washington Policy Center (WPC) is a non-profit, independent public policy think tank that works to improve the lives of Washington state's citizens by providing high-quality and innovative solutions for policymakers, the media and the general public. We have a statewide staff of 20, an annual budget of $3.5 million, and offices located in Seattle, Olympia, Tri-Cities and Spokane. We hold approximately 50 events per year ranging from exclusive gatherings, conferences and lunches for 200-300 and our Annual Dinner with more than 2,000 attendees.
WPC's research centers are the core of the organization. We focus on key areas including Agriculture, Education, Environment, Health Care, Government Reform, Small Business, Transportation and Worker Rights/labor reform issues.
---
Development Operations Coordinator
Washington Policy Center currently has an opening for a Development Operations Coordinator on our 5-person Development Team. This is a regular, full-time position based in Seattle. The Development Operations Coordinator will work with the Development Team to help raise our annual budget and ensure we maintain top-notch stewardship and communication with our donors. The Development Operations Coordinator works closely with and reports to the Development Sr. Manager and Development Director and works closely with the President of WPC. There is no opportunity or overlap with policy research in this position.
Key functions include daily gift processing, production of tax receipts, database maintenance, and assisting stewardship of our new donors, trial membership participants, and monthly givers. We are looking for proactive team member who demonstrates motivation by taking initiative to seek out additional responsibilities to help the team and the organization achieve goals and is consistently looking for ways to improve processes and contribute. It's important for the Development Operations Coordinator to meet deadlines, goals and deliverables and demonstrate accountability for individual responsibilities as well as understand the connection to the Development team's work overall.

Click here for the full job description
---
WPC's Janet and Doug True Research Internship Program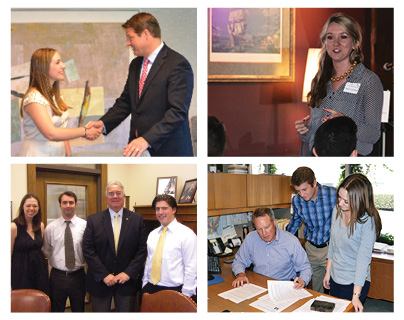 Washington Policy Center offers part-time internship positions geared toward undergraduate students and recent graduates for each academic quarter including summer. Interns work approximately 12 hours per week. WPC allows flexible hours to work around the intern's class schedule while attending nearby colleges and universities. Through the Janet and Doug True Research Internship Program, WPC has had the privilege of excellent interns each quarter since 1999. Former WPC interns have gone on to work in Washington D.C., have run for office, have completed prestigious academic endeavors and have begun successful careers in the private sector. Many credit their interest in policy to their time as a WPC intern.
---
Scholarships
Click here for information on WPC's Jennifer Dunn-Thomson Scholarship.
Click here for information on WPC's Charter School Graduate Scholarship.