Washington state successfully launches remote video testimony for legislative committees
Contact: Chris Cargill
(509) 570-2384
ccargill@washingtonpolicy.org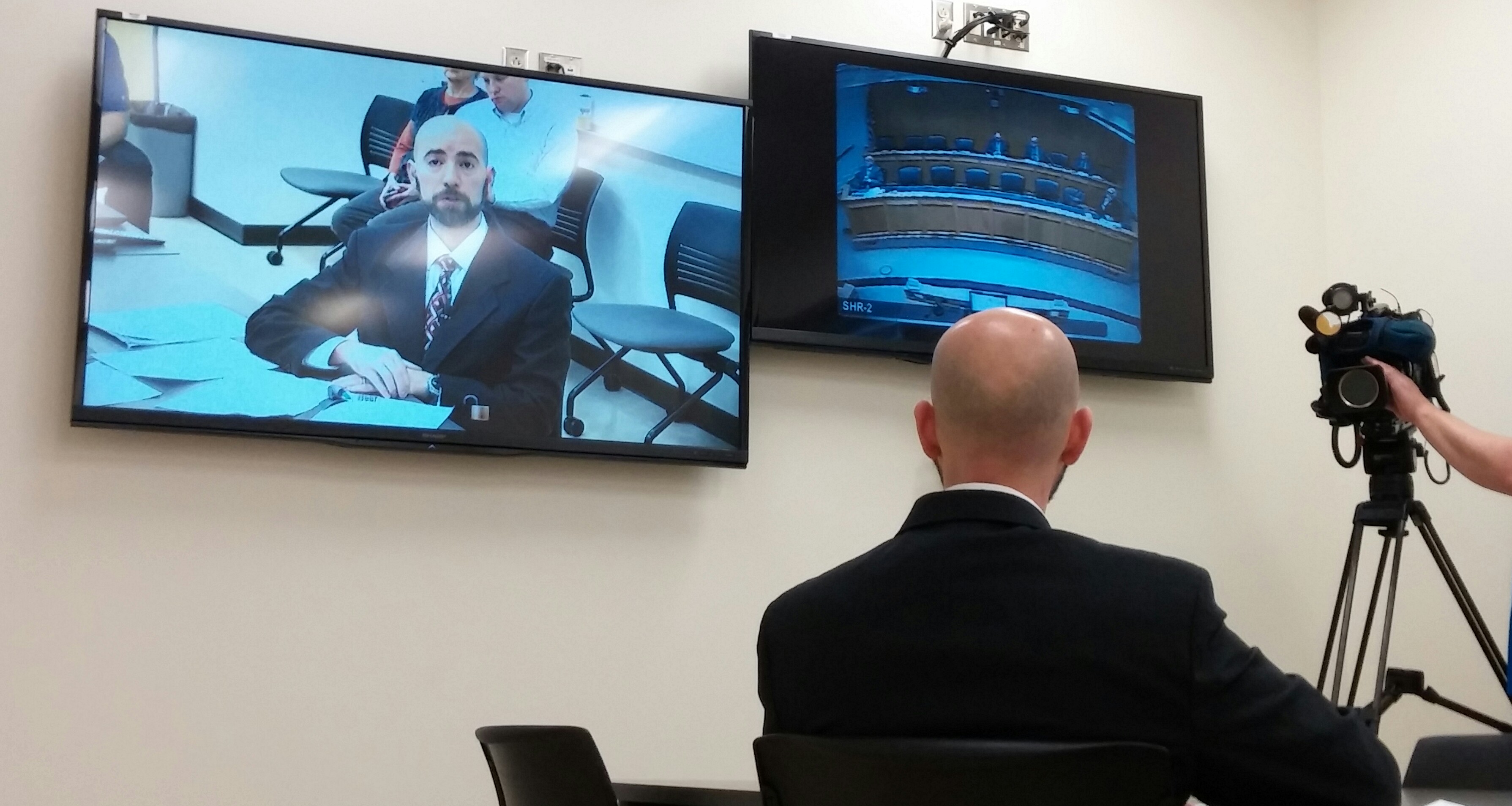 Washington Policy Center recommendation becomes a reality for those living far from Olympia
SPOKANE — History was made in Spokane on Friday, as our state Senate for the first time took remote video testimony at a legislative hearing.
The hearing before the Senate Law and Justice Committee featured Jason Mercier, director of the Center for Government Reform at Washington Policy Center (WPC). Instead of traveling a long distance to appear before lawmakers in Olympia, Mercier was able to offer his expert testimony on reforming Supreme Court elections to the committee at Spokane Community College via video conference.
"This is an exciting development for the citizens of Washington state," Mercier said. "We hope it can also be expanded to other cities during the legislative session."
For decades, those living long distances from the capitol have had to brave icy conditions, closed passes or expensive flights to participate in the legislative process. When WPC first opened its Eastern Washington offices, it teamed with Wake-Up Call Coffee to launch legislative Wake-Up Forums; connecting lawmakers live via video conference to cities around Eastern Washington. The forums served as a catalyst for offering citizens remote testimony before legislative committees.
If approved by Senate leaders, the state Senate could offer citizens the opportunity to testify before various committees on a remote basis. Eventually, remote testimony may be available from Spokane, Tri-Cities, Vancouver and Bellingham.
"Although people throughout our state can and do provide written testimony, e-mail doesn't allow for the same dynamic sort of discussion that leads to more-informed decisions," explained Senator Mike Padden of Spokane Valley. "Video technology will allow people to engage almost as though they are in the hearing room with us."
It is unclear at this time if the House of Representatives will also offer remote testimony options for citizens.
The 2015 legislative session is expected to be one of the most important in state history. It begins January 12, 2015 in Olympia.