State analysis shows switching to EVs is expensive, even with very high gas prices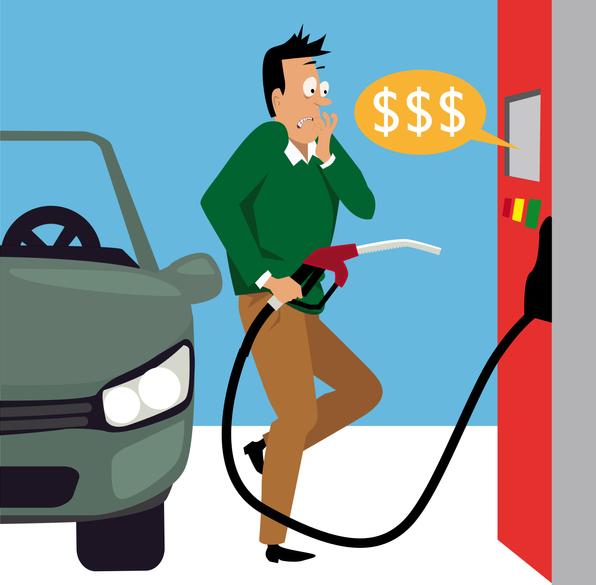 BLOG
With gas prices skyrocketing, some have argued this proves we need to accelerate the shift to electric vehicles (EV), helping avoid big price spikes. President Biden tweeted "But transforming our economy to run on electric vehicles, powered by clean energy, will mean that no one will have to worry about gas prices."
This is far too glib. The cost of switching to an EV is expensive, even accounting for high gas prices and the impact of CO2. Washington state's own plans to purchase EVs show how costly it is.
The Department of Enterprise Services (DES) staff are planning to purchase EVs to meet Gov. Jay Inslee's requirement that all state vehicles be electric by 2035. EVs are improving and will continue to improve, but they are nowhere near being ready for mass adoption and are still very expensive.
DES staff recommend purchasing Teslas, even though they are more expensive than alternatives. They explained why in a memo last year noting, "DES has determined that the entry-level sedan and a small SUV produced by Tesla (Model 3 and Model Y) are the best options available at this time." They say that the cost of the Model 3 is $51,978, much more expensive than the other vehicles they looked at – about the cost of a nicely outfitted Mercedes C Class. The alternatives like the Chevy Bolt and Nissan Leaf had several problems.
They said the Chevy Bolt didn't make sense because production was halted due to issues with the vehicle's battery. They said, "There is no estimate for when production will resume."
The Nissan Leaf had more significant problems. "The Nissan Leaf is currently available," they noted, "however there are significant concerns with its range offerings." They listed three:
The Nissan Leaf's range is over 100 miles less compared to other like sized EV options.
This is an especially important factor during winter and in colder climates.
Customers have told DES that this model does not meet their business needs.
These limitations led DES staff to recommend purchasing Teslas. They estimate the total cost of ownership for a Tesla is about $52,000, which is about $6,000 more than the Leaf after including resale value.
Interestingly, DES has an Excel spreadsheet calculating the total cost of ownership for EVs, hybrid vehicles and plug-in hybrids. The total cost of ownership of the Tesla is higher than any of the alternatives, even after including the cost of CO2 emissions at a very high rate of $80 per metric ton and an average gas price of $5 per gallon. You can see the spreadsheet here:

EV Total Cost of Ownership Spreadsheet. I have added a column for the Tesla which is my estimate based on their assumptions. My numbers are close to theirs, but not exact. The margin of error, however, is not enough to change the fact that Teslas are much more expensive than the alternatives.
When EV advocates argue they are affordable, the claim often relies on the cost of short-range vehicles like the Nissan Leaf. As the DES analysis demonstrates, those lower-cost cars are very limited and are not a practical alternative to gas-powered vehicles. In fact, even with high gas prices, the total cost of ownership of the lifetime of a Tesla is more than a gas-powered alternative.
The current spike in gas prices demonstrates the value of energy security. Glibly claiming that switching to vehicles that cost the equivalent of a nice Mercedes, however, is out of touch with the reality of most Americans and the current state of technology.