Staff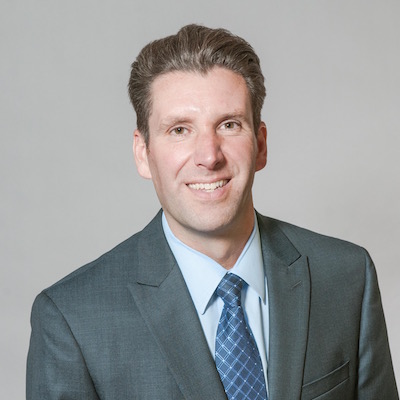 Daniel Mead Smith
President
dmeadsmith@washingtonpolicy.org
(206) 937-9691
Dann is the President of Washington Policy Center and has been with WPC since 1991. Since becoming President in 2001 he has testified by invitation before dozens legislative committees in Olympia and appeared on numerous radio and TV newscasts and programs around the state promoting the Center's work. He also appeared on the national PBS "Debates Debates" television program. Dann is a member of Seattle Rotary #4, a board member of the Greater Seattle Chamber of Commerce, and served on the Advisory Group of the Washington State Tax Structure Study Committee and the Citizen Performance Audit Oversight Board after being appointed by Gov. Gregoire. He is a graduate of Western Washington University and lives with his wife and twin daughters in Seattle.
---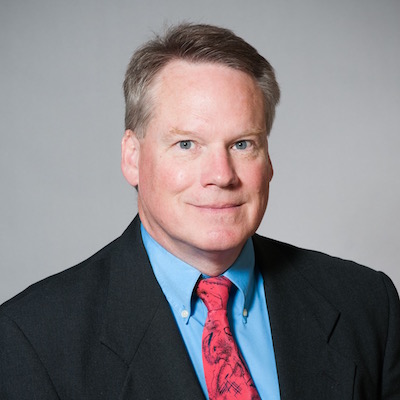 Paul Guppy
Vice President for Research
pguppy@washingtonpolicy.org
(206) 937-9691
Paul Guppy is the Vice President for Research at Washington Policy Center. He is a graduate of Seattle University and holds graduate degrees from Claremont Graduate University and the London School of Economics. He worked for 12 years in the U.S. Congress as a Chief of Staff and Legislative Director. As the Vice President for Research, he writes extensively on tax policy, public finance and other issues. He is a frequent commentator on radio and TV news programs, and in newspapers across the state.
---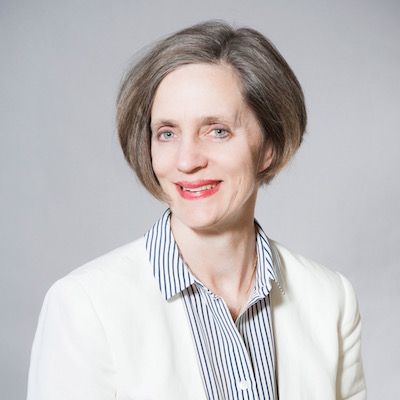 Liv Finne
Director, Center for Education
lfinne@washingtonpolicy.org
(206) 937-9691
Liv Finne is the Director of the Center for Education at Washington Policy Center. She is the author of An Option for Learning: An Assessment of Student Achievement in Charter Public Schools, which in 2011 reignited the public debate about charter schools in Washington state. She is also the author of Washington Policy Center's widely-read education blog, and of WPC's Education Reform Plan: Eight Practical Ways to Improve Public Schools; Learning Online: An Assessment of Online Public Education Programs; and numerous other WPC education studies. Liv holds a law degree from Boston University School of Law and a Bachelor of Arts degree from Wellesley College. She retired from civil litigation practice to raise two children and work as business partner for a small business she owns with her husband. Liv is committed to improving Washington's public education system.
---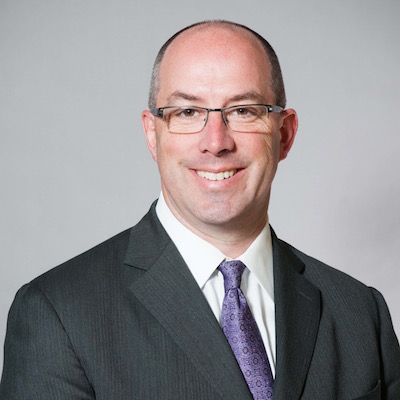 Todd Myers
Director, Center for the Environment
tmyers@washingtonpolicy.org
(206) 963-3409
Todd Myers is the Director of the Center for the Environment at Washington Policy Center. He is one of the nation's leading experts on free-market environmental policy. Todd is the author of the landmark 2011 book Eco-Fads: How the Rise of Trendy Environmentalism Is Harming the Environment and is designated a Wall Street Journal Expert panelist for energy and the environment. Todd's research on the failure of "green" school mandates has stirred a reassessment of those requirements in school districts across the country. He currently sits on the Puget Sound Salmon Recovery Council and served on the executive team at the Washington State Department of Natural Resources. Todd also served as Director of Public Relations for the Seattle SuperSonics and Director of Public Affairs for the Seattle Mariners, and he holds a Master's degree from the University of Washington. He and his wife live in the foothills of the Cascade Mountains with two dogs and 200,000 honeybees.
---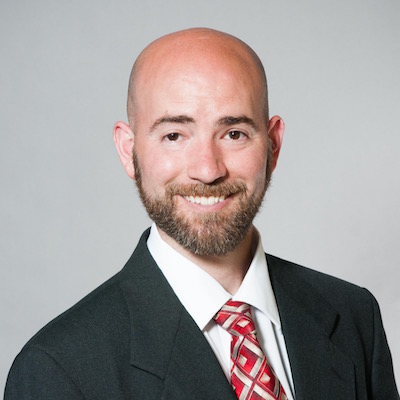 Jason Mercier
Director, Center for Government Reform
jmercier@washingtonpolicy.org
(509) 547-2234 (Tri-Cities office)
Jason Mercier is the Director of the Center for Government Reform at Washington Policy Center and is based in the Tri-Cities. He serves on the boards of the Washington Coalition for Open Government and CandidateVerification, and was an advisor to the 2002 Washington State Tax Structure Committee. Jason is an ex-officio for the Tri-City Regional Chamber of Commerce. He worked with lawmakers in 2008 to create the state's renowned budget transparency website www.fiscal.wa.gov and has been a champion for many of the state's important budget reform tools including the 4yr balanced budget requirement adopted in 2012. In 2010, former Governor Gregoire appointed Jason as WPC's representative on her Fiscal Responsibility and Reform Panel. He has testified numerous times before legislative committees on government reform issues, and his op-eds regularly appear in newspapers around the state, including The Seattle Times and Tri-City Herald. Jason also provides a regular "Eye on Olympia" TV update for KVEW (ABC Tri-Cities) and can be heard frequently on the state's radio stations including on KOMO and KIRO.
---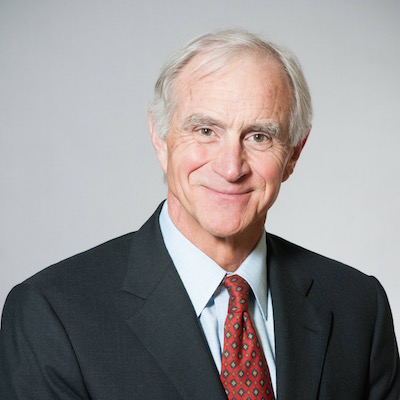 Roger Stark, MD
Health Care Policy Analyst
rstark@washingtonpolicy.org
(206) 937-9691
Dr. Roger Stark is the health care policy analyst at Washington Policy Center and a retired physician. He is the author of two books including The Patient-Centered Solution: Our Health Care Crisis, How It Happened, and How We Can Fix It. He has also authored numerous in-depth studies on health care policy for WPC, including The Impact of the Affordable Care Act in Washington State, A Review of the Medicaid Program: Its Impact in Washington State and Efforts at Reform in Other States, What Works and What Doesn't: A Review of Health Care Reform in the States, and Health Care Reform that Works: An Update on Health Savings Accounts. Over a 12-month period in 2013 and 2014, Dr. Stark testified before three different Congressional committees in Washington DC regarding the Affordable Care Act. Dr. Stark graduated from the University of Nebraska's College of Medicine and he completed his general surgery residency in Seattle and his cardiothoracic residency at the University of Utah. After practicing in Tacoma he moved to Bellevue and was one of the co-founders of the open heart surgery program at Overlake Hospital. He has served on the hospital's governing board. He retired from private practice in 2001 and became actively involved in the hospital's Foundation, serving as Board Chair and Executive Director. He currently serves on the Board of the Washington Liability Reform Coalition and is an active member of the Woodinville Rotary. He and his wife live on the Eastside and have children and grandchildren in the area.
---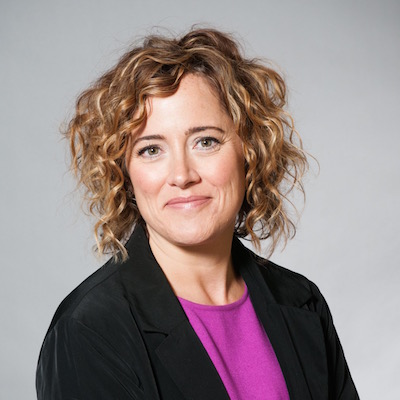 Erin Shannon
Director, Center for Small Business
eshannon@washingtonpolicy.org
(360) 705-6543 (WPC's Olympia office)
Erin Shannon is the Director of the Center for Small Business and Labor Reform at Washington Policy Center and manages WPC's Olympia office. She has testified numerous times before legislative committees on small business issues. Her op-eds regularly appear in newspapers around the state, including The Seattle Times and The Puget Sound Business Journal, and she has been interviewed on numerous radio and TV programs including Fox News, CNN Money, and "Stossel with John Stossel" on Fox Business. Before joining Washington Policy Center, Erin was the Public Relations Director of Washington state's largest pro-small business trade association, and was formerly a Legislative Correspondent for U.S. Congressman Randy Tate in Washington, D.C. Over the past 15 years she has appeared regularly in print, broadcast and radio media. She was a recurring guest on ABC's Bill Maher's "Politically Incorrect," until the show's cancellation in 2002, and participated in a live, on-stage version of "Politically Incorrect" in Seattle with Bill Maher. Erin has served as the spokesperson for several pro-small business initiative campaigns including Referendum 53, repealing increases in unemployment insurance taxes; Initiative 841, repealing the state's ergonomics rule; and Initiative 1082, to end the state's monopoly on workers' compensation. Erin holds a bachelor's degree in political science from the University of Washington.
---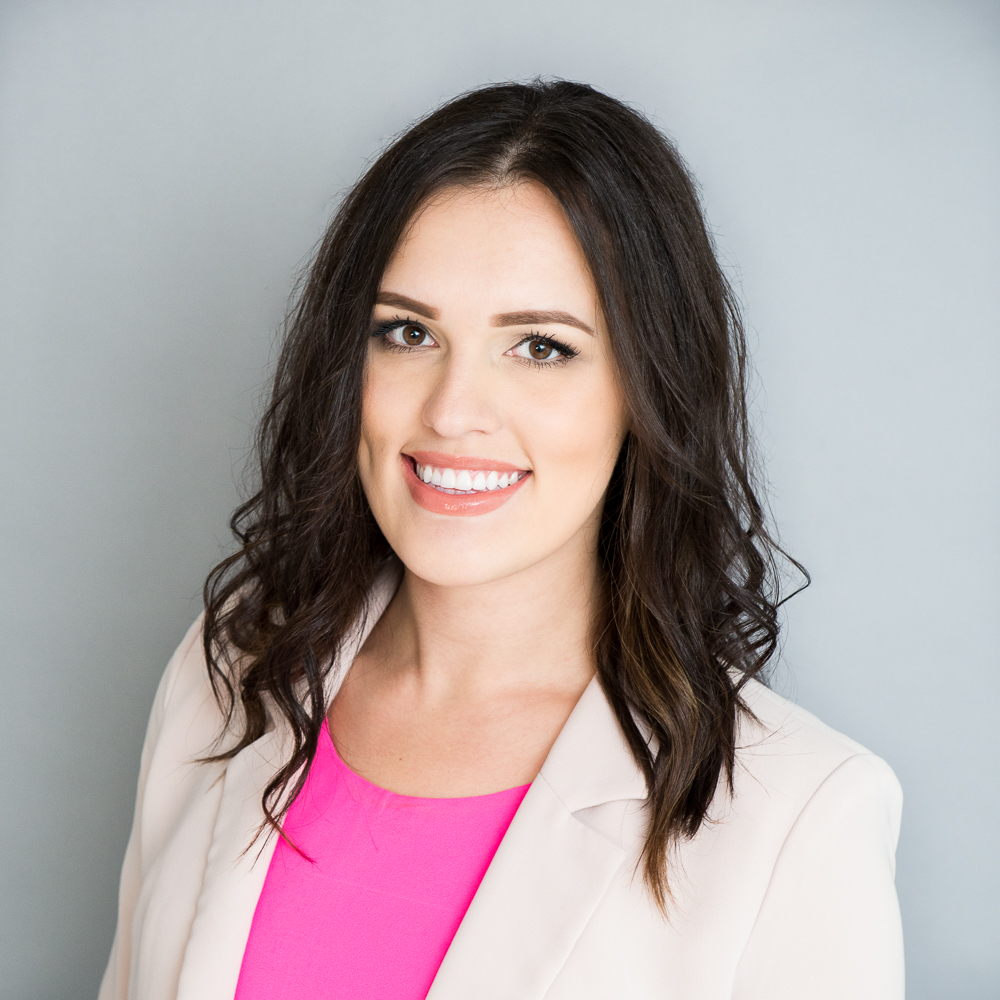 Mariya Frost
Coles Center for Transportation Analyst
Email: Mfrost@washingtonpolicy.org
Phone: (206) 937-9691
Mariya Frost is the new Coles Center for Transportation Policy Analyst. She was born in Russia, but immigrated to the United States with her family in 1993 and was raised in Washington State. Mariya obtained her bachelor's degree in Political Science from the University of Washington and is currently working on her Masters in Business Administration at Saint Martin's University.
Mariya brings nearly a decade of experience working with private sector executives, as well as lawmakers at the Washington State Senate and the U.S. House of Representatives.

An avid reader and writer, Mariya is passionate about civic literacy, engaging with and promoting sound public policy, and creating bridges between constituents and lawmakers. She is excited to join WPC and make a difference in the quality of life of Washingtonians, so they can spend less time in traffic and more time at home with their families.
---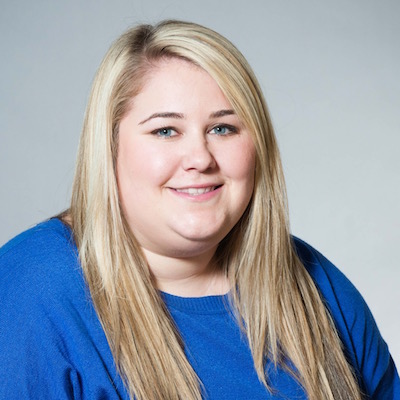 Sydney Jansen
Development Director
sjansen@washingtonpolicy.org
(206) 937-9691
Sydney Jansen is the Development Director at Washington Policy Center. Sydney graduated from the University of Washington with a degree in Political Science and remains a loyal husky fan! She also earned her Certificate in Nonprofit Management from UW. Sydney started at Washington Policy Center as an intern before joining the development team in 2012. Sydney grew up in Bellingham, Washington and currently lives in Seattle. In her spare time, you can find Sydney exploring the San Juan Islands or trying out a new Seattle restaurant.
---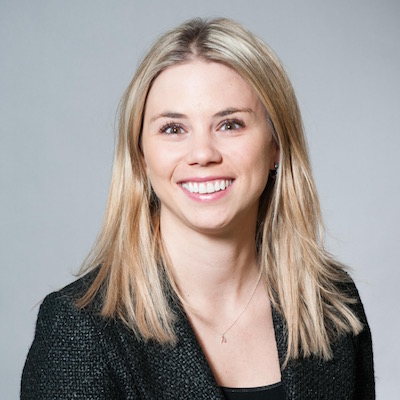 Stephanie True
Director, Major Gifts
strue@washingtonpolicy.org
(206) 937-9691
Stephanie True is Director, Major Gifts at Washington Policy Center. She has spent the last five years in the fundraising profession and prior worked in both marketing and public relations for Nordstrom. Stephanie is involved with many philanthropic organizations including the Humane Society, Swedish Hospital, Pacific Northwest Ballet, Madison Park Cooperative Preschool and Woodland Park Zoo. She is also a member of Gen Next. Stephanie graduated from the University of Washington and also earned a Certificate in Nonprofit Management from UW. Stephanie lives in Seattle with her husband, daughter and two dogs. She enjoys traveling, Pinot Noir and tennis. Stephanie was raised in the Pacific Northwest and is passionate about keeping our state the best place to raise a child!

Stephanie True is currently on maternity leave.
---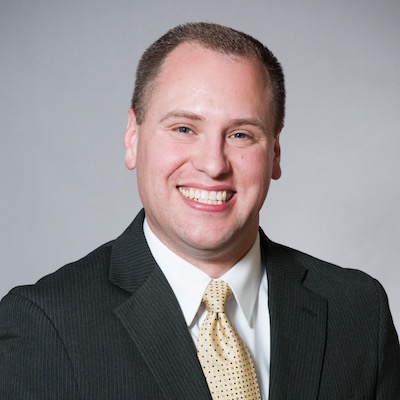 Chris Cargill
Eastern Washington Office Director
ccargill@washingtonpolicy.org
(509) 570-2384
Chris Cargill is the Eastern Washington Director at Washington Policy Center. A sixth-generation Eastern Washingtonian, Chris grew up in Spokane and graduated from Gonzaga University with a bachelor's degree in broadcast communication studies and political science. Before joining WPC in 2009, he worked in TV news for 10 years. Chris has authored many of WPC's studies specific to Eastern Washington. He is an ex-officio for the Spokane Valley Chamber of Commerce and the Tri-City Regional Chamber of Commerce, and formerly served on the Spokane Regional Transportation Commission Advisory Committee and other mass transit sounding boards. He was also selected to serve on the budget and finance transition team for Spokane Mayor David Condon and currently serves on the Mayor's Advisory Council on Small Business. In 2011, Chris was named by Inland Business Catalyst magazine as one of the 20 top professional and civic leaders under the age of 40 in the Inland Northwest. When not working for WPC, you can often find him with family or at hockey games.
---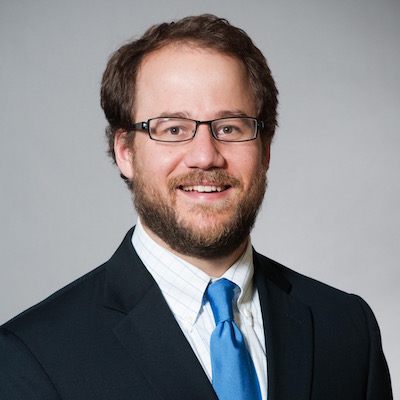 Braden Goodwin
Operations Manager
bgoodwin@washingtonpolicy.org
(206) 937-9691
Braden Goodwin is the Operations Manager at Washington Policy Center. He oversees WPC's accounting, government compliance, human resources, and office management. In addition, Braden coordinates WPC's internship program and the Jennifer Dunn Thomson Scholarship. He holds a Bachelor's degree in political science from the University of the South in Sewanee, Tennessee. When not at the office, Braden enjoys spending time outdoors usually hiking in the mountains or training for an upcoming half-marathon or triathlon. Braden and his wife live in Seattle.

---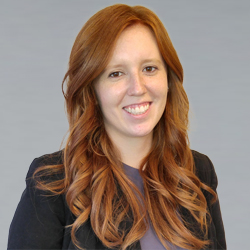 Madilynne Clark
Agriculture Policy Research Director
Email: mclark@washingtonpolicy.org
Phone: (509) 380-8045
Madilynne Clark is the Agriculture Policy Research Director at Washington Policy Center, based in our Tri-Cities office.
An Oregon native, Madilynne brings a lifetime of experience in Agriculture to WPC. Her passion for agriculture grew as she helped her dad on veterinary calls and then became active in FFA.
Before joining WPC, she worked for Ag Association Management in Kennewick as an Account Manager and field rep for the Far West Spearmint Marketing Order. She worked with growers and industry across Washington, Oregon, and Idaho. She also spent two years as an associate of The Context Network. Her time involved working as a business analyst on various agriculture projects in production, wholesale, retail, and policy Ag sectors.
Madilynne holds a Master's Degree in Agricultural and Resource Economics from Colorado State University as well as a B.S. in Environmental Economics, Policy and Management from Oregon State University. When not working for WPC, she enjoys knitting, running, and every minute with her husband, newborn son, and their dog, Parli.
---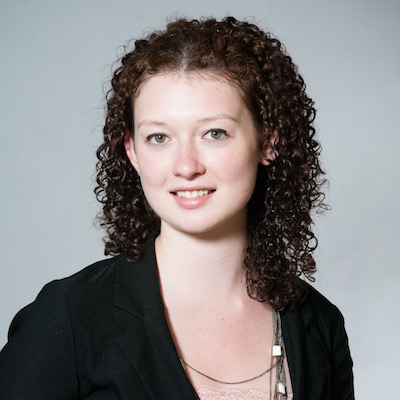 Katie Bulger
Event Manager
kbulger@washingtonpolicy.org
(206) 937-9691
Katie is the Event Coordinator at Washington Policy Center. She graduated from Western Washington University with a political science degree in the spring of 2011. Prior to attending WWU, Katie earned her associate degree in administration of justice from Whatcom Community College, where she was a member of the Phi Theta Kappa honor society. A 12- week seminar on American direct democracy solidified her interest in policy issues while at WWU. Upon moving to Seattle, Katie found WPC and became an intern prior to becoming event coordinator. Apart from work and academics, she enjoys everything that keeps her active in the beautiful Pacific Northwest — hiking, camping and kayaking are just a few of the activities she loves.
---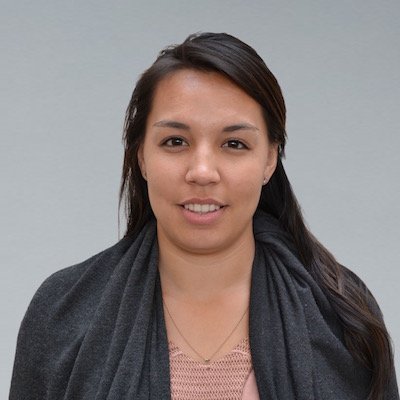 Tashina Kreilick
Development Assistant
tkreilick@washingtonpolicy.org
(206) 937-9691
Tashina Kreilick is the Development Assistant at Washington Policy Center. She holds a degree in business from the University of Puget Sound. After graduating in 2014, Tashina was an intern at the Museum of Glass, which she credits for exposing her to the world of non-profits and inspiring her to join WPC's Development team. Tashina grew up in Missoula, Montana and currently lives in Seattle.
---
Lisl Stadler
Young Professionals Coordinator

(206) 937-9691
Lisl Stadler is the Young Professionals Coordinator for Washington Policy Center. As such, she works to assist the Young Professionals Advisory Board in achieving their vision for the YP program, and aids our college Young Professionals as they advocate for free market solutions and rational government policies on campuses around Washington state. Lisl received a Bachelor's degree in Political Science from Seattle Pacific University, taught 5th and 6th grade English as a Teach for America teacher in Greenwood, Mississippi, and worked briefly at a litigation consulting firm prior to recently joining the WPC staff. In her free time one may find Lisl taking advantage of Seattle's quirks, such as silent movies at the Paramount, dive bars and speakeasies, drag shows, and using the public library to research impassioned defenses of Oxford commas. She is passionate about children's literature, rural America, and cheeseburgers.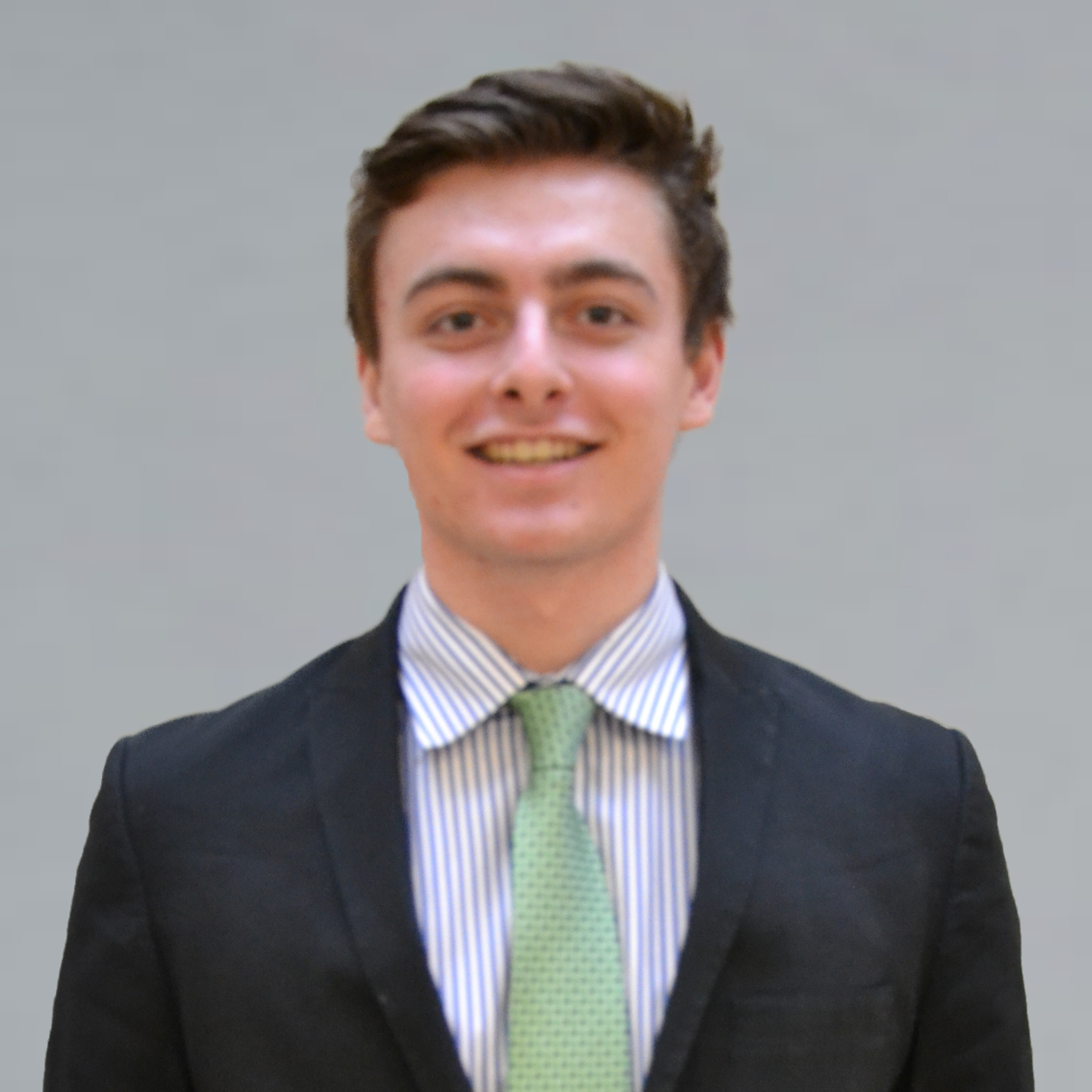 Tyler Pichette
Operations Assistant
operations@washingtonpolicy.org
(206) 937-9691
Tyler Pichette is the Operations Assistant at WPC. He is a sophomore at the University of Washington where he studies Political Economy. Tyler is actively involved in the executive leadership of his fraternity and is involved with the ASUW Office of Governmental relations, serving as a policy intern and as a volunteer on ASUW's Engage UW Committee. Prior to becoming Operations Assistant, Tyler served as a Doug and Janet True intern at WPC, conducting research on several policy issues including the energy efficiency of "green schools", the effect of Right-of-Way laws in King County, the feasibility of municipal broadband in the City of Seattle, and union involvement in state Supreme Court elections.
---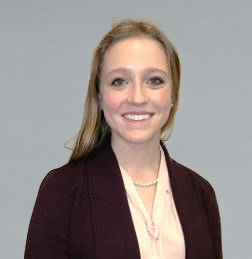 Maggie Douglas
Eastern Washington Research Assistant
Email: ewaoffice@washingtonpolicy.org
Phone: 509-954-2449
Maggie Douglas is the Eastern Washington Research Assistant at WPC. Prior to joining WPC, she worked as a program director for a youth leadership team with Lincoln County Hospital, and was awarded the Future of Rural Health Care award in 2014. As an intern for Congresswoman McMorris Rodgers, she began to uncover her passion for working with the intricacies of public policy and free market economy. Maggie often applies this same lens to Gonzaga University's campus in disciplinary education systems and community development models through her involvement in student government. Maggie will graduate in 2017 with a bachelor's degree in both political science and English. Beyond work and academics, Maggie enjoys spending time enjoying outside, hiking and climbing with other Gonzaga students.