Staff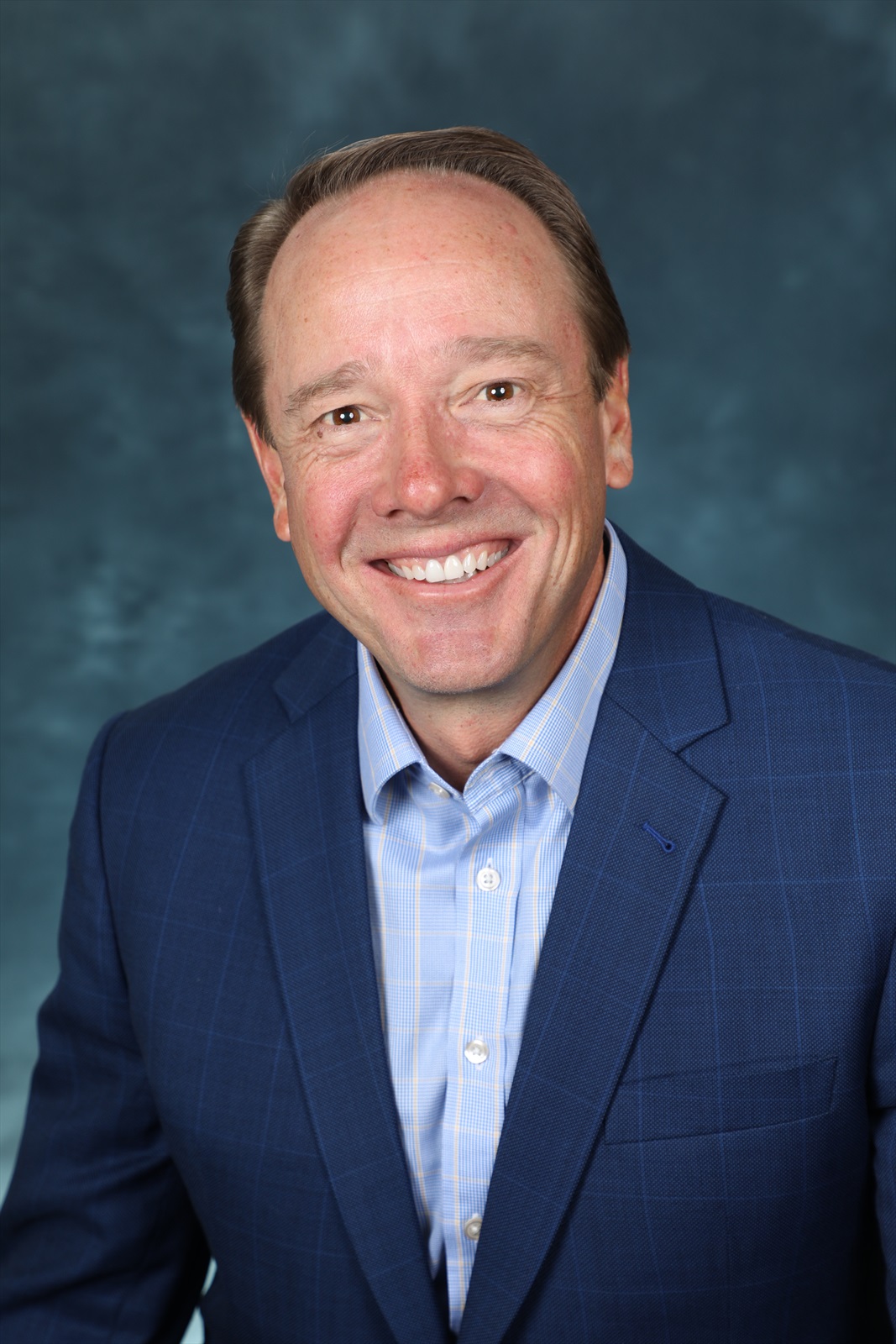 Michael Gallagher
President and CEO
Email: mgallagher@washingtonpolicy.org
Phone: (206) 937-9691
Michael Gallagher is the third president of Washington Policy Center. His career includes service at the highest levels of government and industry.

Mike spent more than 11 years as president and CEO of the Entertainment Software Association, the trade association representing the video game industry. During his time as CEO, Mike doubled the size of the membership as ESA rebuilt and evolved the industry's trade show – E3 – to not only welcome 70,000 attendees, but also engage billions worldwide online. He also led the industry's successful legal effort to cement its creative rights before the US Supreme Court in 2011.

Supporting those initiatives, Mike designed and implemented partnerships with influential groups ranging from AARP to Sesame Street and established political allies on both sides of the aisle with federal and state elected leaders. During Mike's tenure as CEO no hostile legislation or regulation was imposed on the interactive entertainment industry.

Prior to his post at ESA, Mike worked in the wireless industry and served as a chief of staff on Capitol Hill, and as an Assistant Secretary at the US Department of Commerce and head of the National Telecommunications & Information Administration. He was also a practice group co-chair at the Perkins Coie law firm.

In 2018, Mike launched Intrepidity, a strategic consulting firm, based in Mclean, Virginia.
---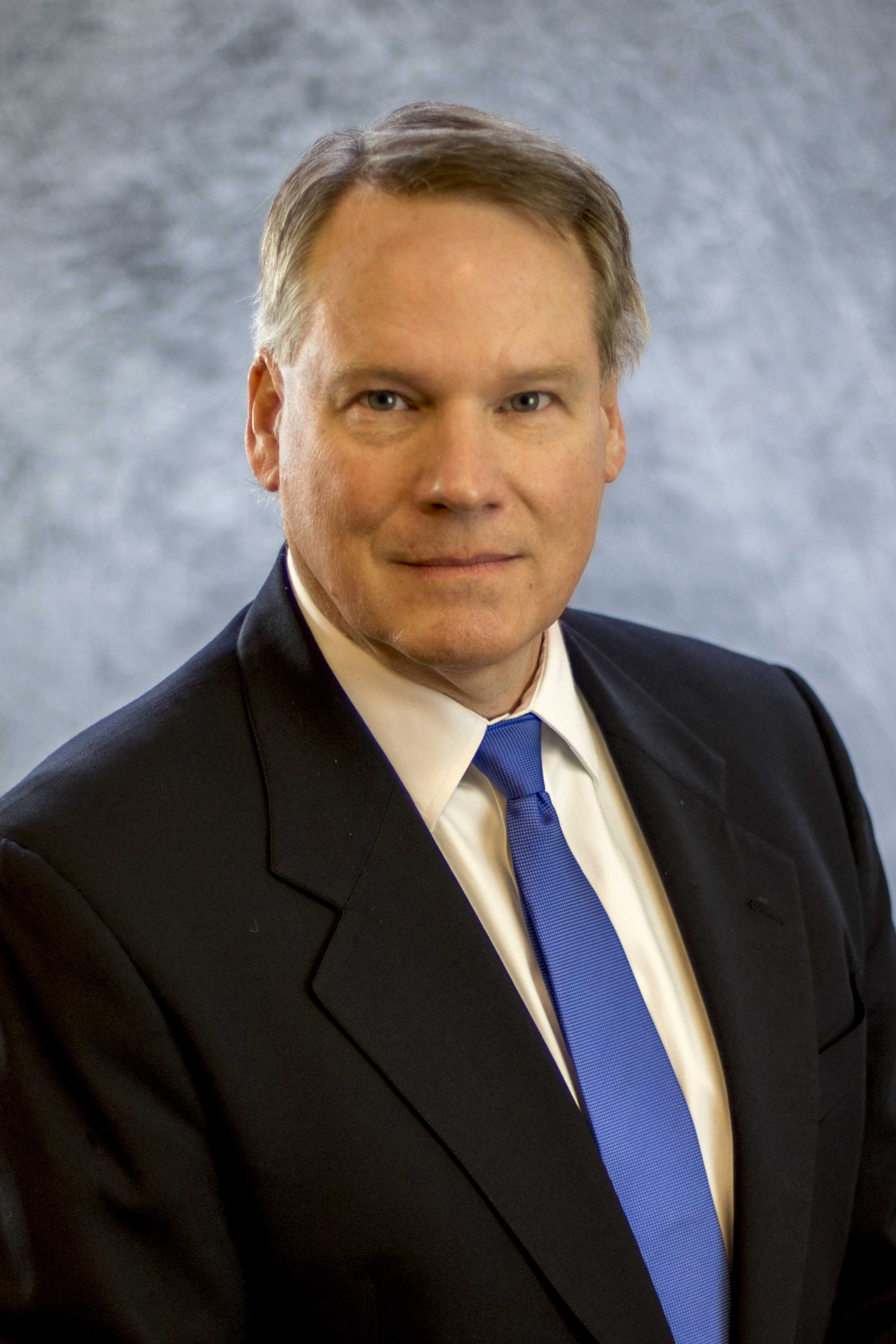 Paul Guppy
Vice President for Research
pguppy@washingtonpolicy.org
(206) 937-9691
Paul Guppy is the Vice President for Research at Washington Policy Center. He is a graduate of Seattle University and holds graduate degrees from Claremont Graduate University and the London School of Economics. He worked for 12 years in the U.S. Congress as a Chief of Staff and Legislative Director. As the Vice President for Research, he writes extensively on tax policy, public finance and other issues. He is a frequent commentator on radio and TV news programs, and in newspapers across the state.
---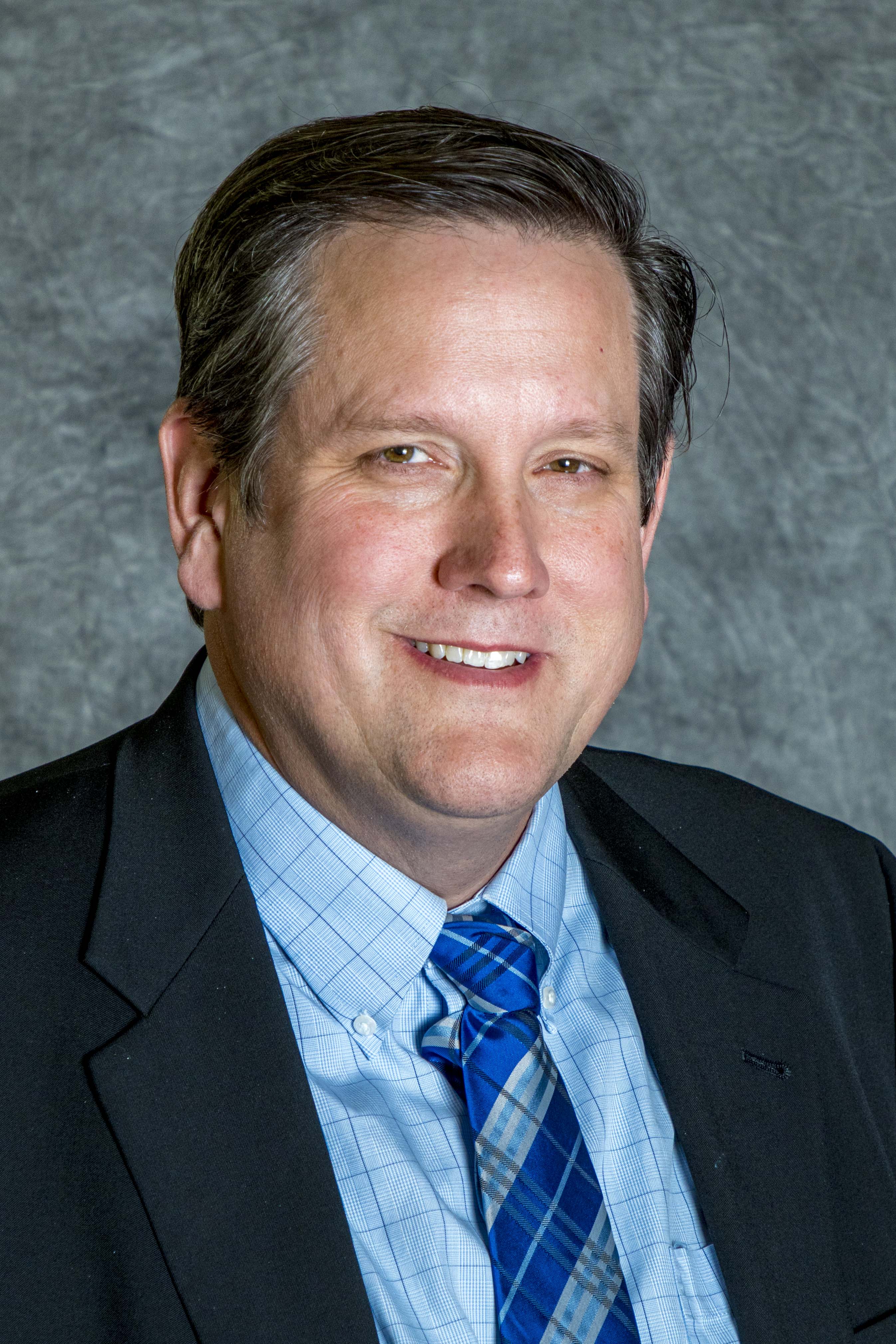 David Boze
Communications Director
@washingtonpolicy.org
(206) 937-9691
David Boze is communications director for Washington Policy Center. He has been a long-time fixture in Seattle radio, having hosted morning and afternoon drive shows during his fifteen years on the air. Mr. Boze has been a frequent fill-in for the nationally syndicated Michael Medved show and currently fills in for several Seattle radio programs. His writing has been published by The Seattle Times, The News Tribune of Tacoma, The Olympian, The Weekly Standard, American Spectator and many other publications.
---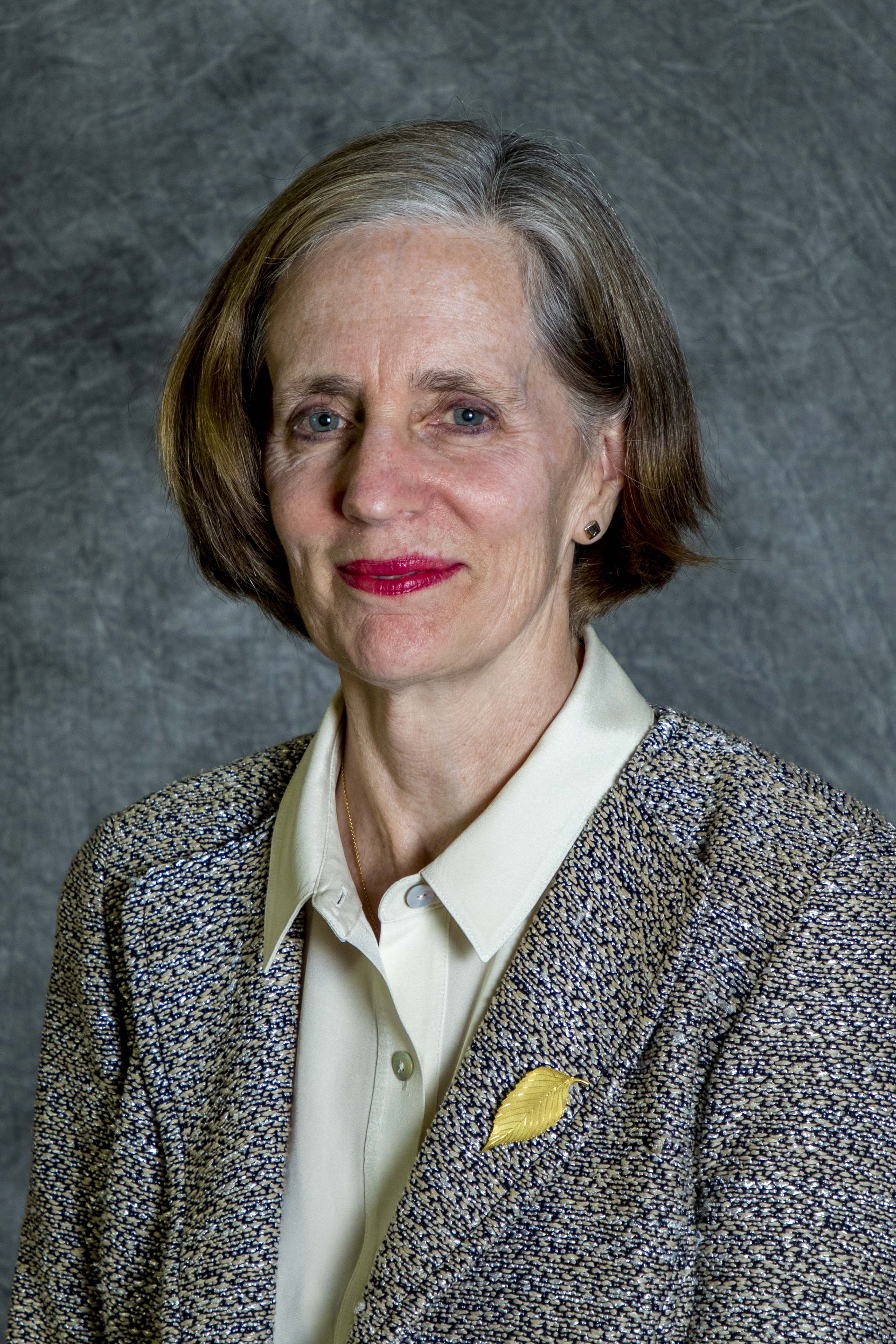 Liv Finne
Director, Center for Education
lfinne@washingtonpolicy.org
(206) 937-9691
Liv Finne is the Director of the Center for Education at Washington Policy Center. She is the author of An Option for Learning: An Assessment of Student Achievement in Charter Public Schools, which in 2011 reignited the charter school debate in Washington state. She wrote "Why parents will love charter schools," "Why teachers will love charter schools," and many other publications during the 2012 public debate on Initiative 1240, the nation's first charter school initiative. When charter schools came under attack from the state teachers union, she wrote "Analysis: Why the state supreme court ruling against charter schools is wrong." She is also the author of Washington Policy Center's widely-read education blog, and of Washington Policy Center's Education Reform Plan: Eight Practical Ways to Improve Public Schools. Liv holds a law degree from Boston University School of Law and a Bachelor of Arts degree from Wellesley College. She retired from civil litigation practice to raise two children and work as business partner for a small business she owns with her husband. Liv is committed to improving public schools by expanding school options for all parents, regardless of their zip code, including charter schools, vouchers, online and other innovations in education.
---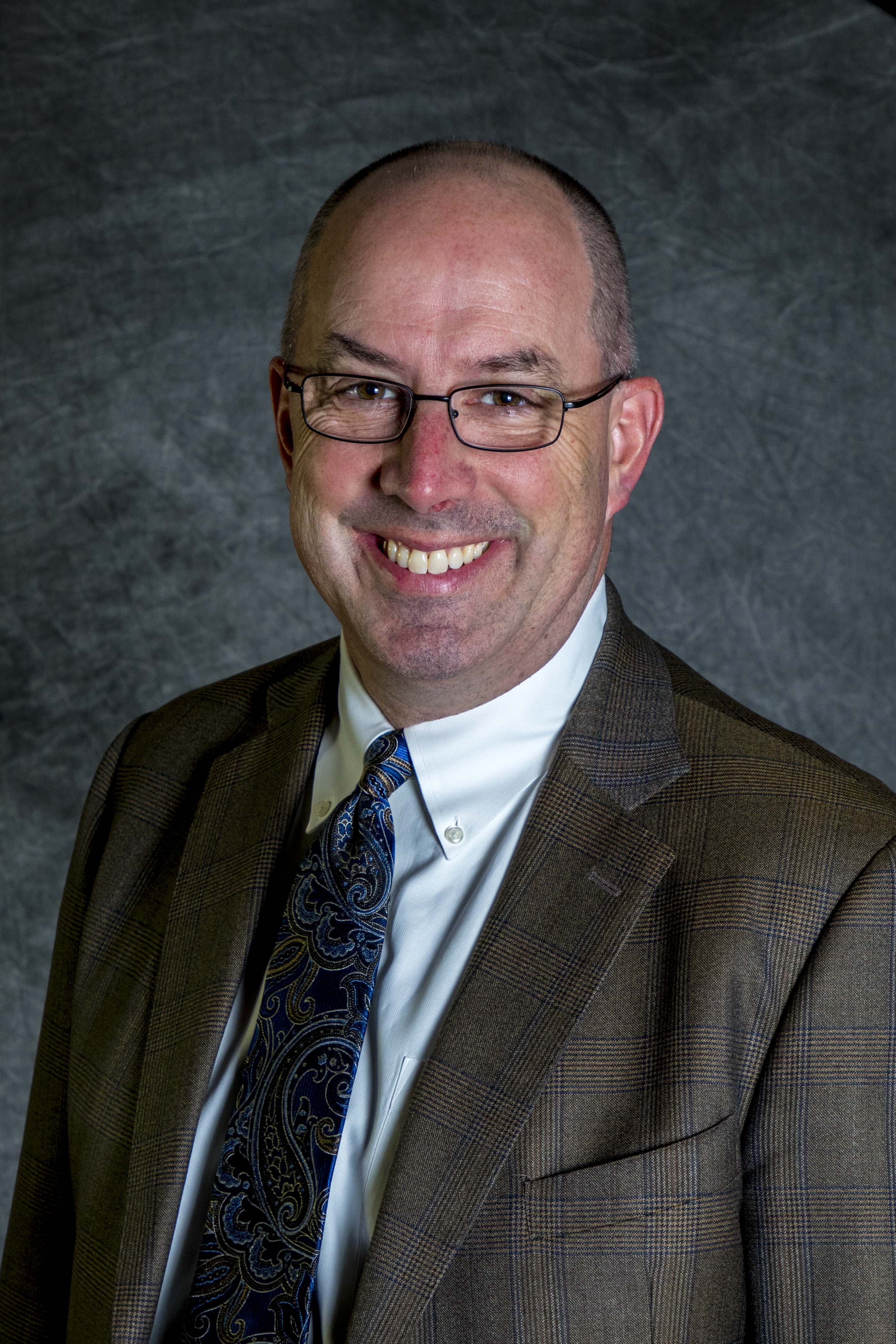 Todd Myers
Director, Center for the Environment
tmyers@washingtonpolicy.org
(206) 963-3409
With more than two decades in environmental policy, Todd Myers's experience includes work on a range of environmental issues, including climate policy, forest health, old-growth forests, and salmon recovery. A former member of the executive team at the Washington State Department of Natural Resources, he is a member of the Puget Sound Salmon Recovery Council.
He is the author of "Time to Think Small: How nimble environmental technologies can solve the planet's biggest problems," which outlines how small technologies are empowering people to protect threatened wildlife species, reduce CO2 emissions, and reduce ocean plastic. His previous book "Eco-Fads: How the Rise of Trendy Environmentalism Is Harming the Environment" documented how our environmental policies are driven by a desire to look good rather than to help the environment.
His writing has appeared in the Wall Street Journal, National Review, Seattle Times, and USA Today, and he has appeared on numerous news networks including CNBC, Fox News, the BBC, and CNN. He served as vice president of the Northwest Association of Biomedical Research and received their Distinguished Service Award in 2018 for his support of bioscience. He has also served as president of the Prescription Drug Assistance Foundation, a nonprofit providing medicines to low-income patients.
In 2021, Myers served as president of his local beekeeping club in his quest to build an army of stinging insects at his command. He has a bachelor's degree in politics from Whitman College and a master's degree in Russian/International Studies from the Jackson School of International Studies at the University of Washington. He and his wife Maria live in the Cascade Mountains in Washington state with 200,000 honeybees, and he claims to make an amazing pasta carbonara and an incredible dirty vodka martini with blue-cheese-stuffed olives.
---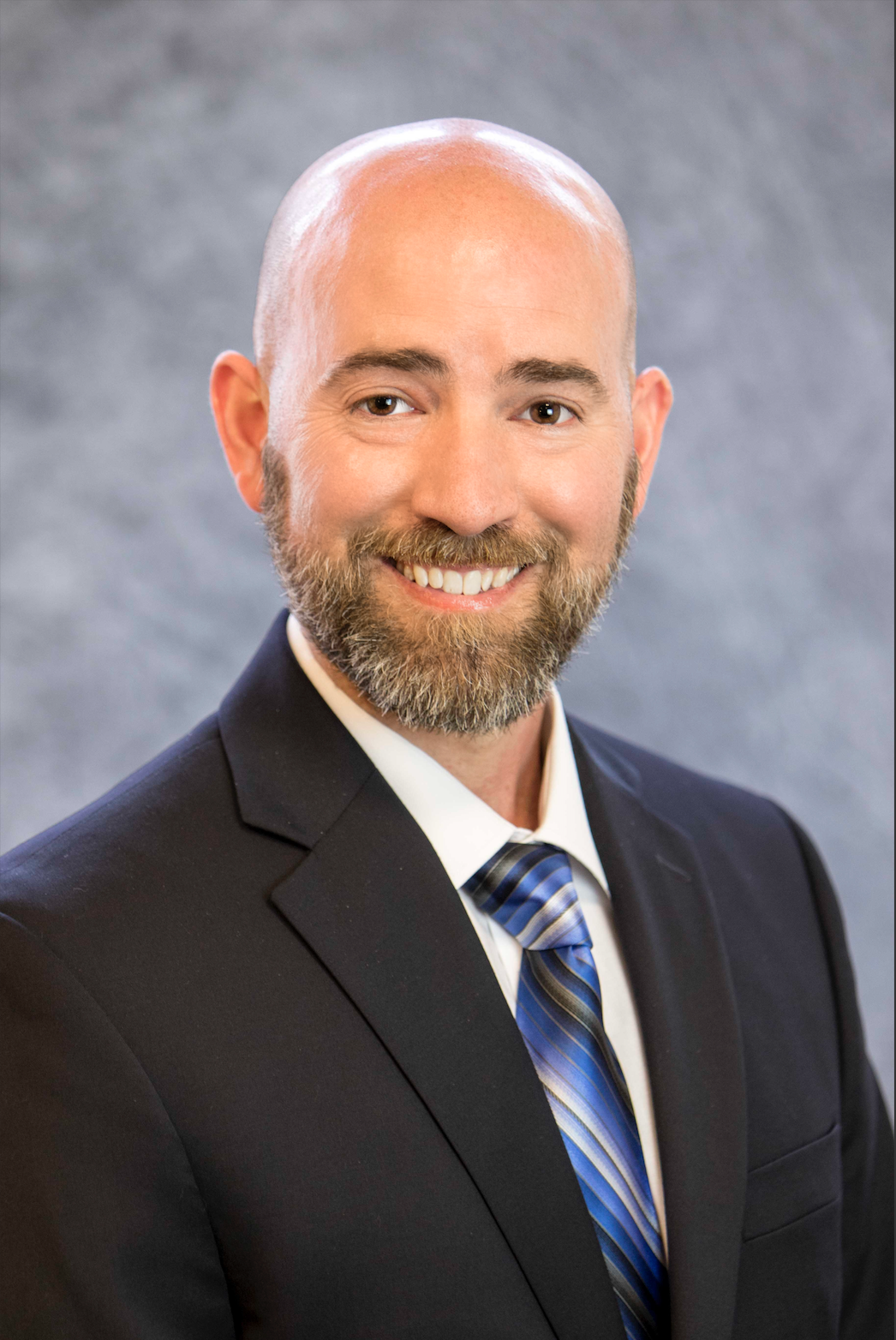 Jason Mercier
Director, Center for Government Reform
jmercier@washingtonpolicy.org
(509) 491-3393
Jason Mercier is the Director of the Center for Government Reform at Washington Policy Center and is based in the Tri-Cities. He has served on the boards of the Washington Coalition for Open Government and Verify More, and was an advisor to the 2002 Washington State Tax Structure Committee. Jason is an ex-officio member for the Tri-City Regional Chamber of Commerce and serves on the Tri-Cities Leadership Council. He is also a Fellow with the national Better Cities Project and is a member of the State Tax Advisory Board for the Tax Foundation. Jason worked with lawmakers in 2008 to create the state's renowned budget transparency website www.fiscal.wa.gov and has been a champion for many of the state's important budget reform tools including the four-year balanced budget requirement adopted in 2012. In 2010, former Governor Gregoire appointed Jason as WPC's representative on her Fiscal Responsibility and Reform Panel. He has testified numerous times before legislative committees on government reform issues, and his op-eds regularly appear in newspapers around the state, including The Seattle Times and Tri-City Herald. Jason can be heard frequently on several radio stations including KOMO, KVI, KONA, KXLY and KIRO.
---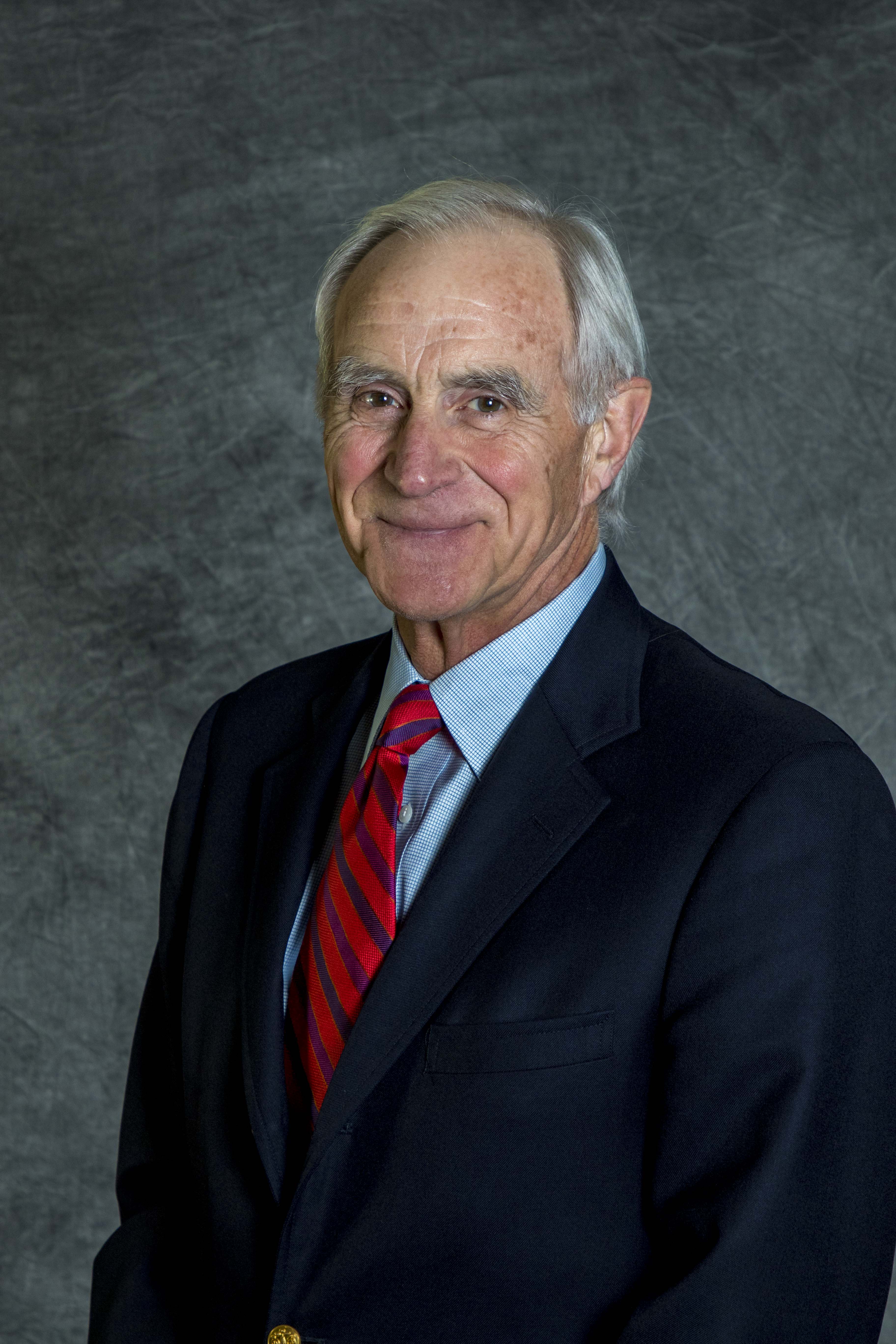 Roger Stark, MD
Senior Fellow in Health Care Policy
rstark@washingtonpolicy.org
(206) 937-9691
Dr. Roger Stark is a Senior Fellow at Washington Policy Center and served as its Center for Health Care Policy Analyst from 2008 to 2020. A retired physician, he Dr. Stark has authored three books including the just-published Healthcare Policy Simplified: Understanding a Complex Issue, and The Patient-Centered Solution: Our Health Care Crisis, How It Happened, and How We Can Fix It. He has also authored numerous in-depth studies on health care policy for WPC, including The Impact of the Affordable Care Act in Washington State, A Review of the Medicaid Program: Its Impact in Washington State and Efforts at Reform in Other States, What Works and What Doesn't: A Review of Health Care Reform in the States, and Health Care Reform that Works: An Update on Health Savings Accounts. Over a 12-month period in 2013 and 2014, Dr. Stark testified before three different Congressional committees in Washington DC regarding the Affordable Care Act. Dr. Stark graduated from the University of Nebraska's College of Medicine and he completed his general surgery residency in Seattle and his cardiothoracic residency at the University of Utah. After practicing in Tacoma he moved to Bellevue and was one of the co-founders of the open-heart surgery program at Overlake Hospital. He has served on the hospital's governing board. He retired from private practice in 2001 and became actively involved in the hospital's Foundation, serving as Board Chair and Executive Director. He currently serves on the Board of the Washington Liability Reform Coalition. He and his wife have children and grandchildren in the area.
---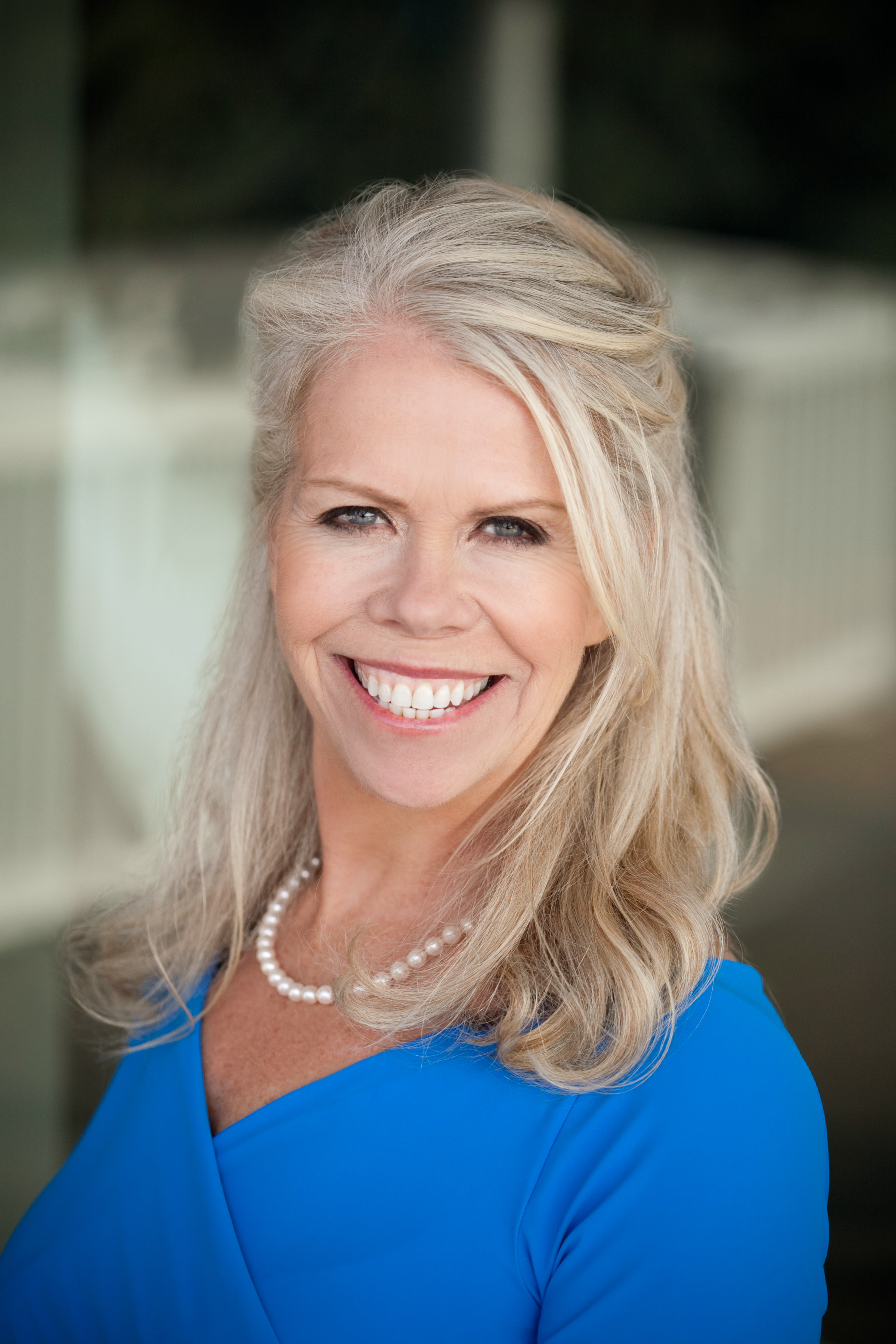 Susan Cero, MD
Health Care Policy
Research Fellow

Dr. Susan Cero is a Research Fellow at Washington Policy Center. She is a board-certified orthopedic surgeon who retired from private practice in 2020. She is past president and chairman of the Board of Proliance Surgeons Inc. and has served as a board member of the Washington State Medical Association. She graduated from medical school in Philadelphia and completed her residency in the Department of Orthopedics at the University of Washington in Seattle. Dr. Cero practiced medicine for 32 years, specializing in sports medicine surgery and joint replacement. She was affiliated with Valley/UW Medical Center and has served on the medical staff board and various committees. She and her husband have three grown children and love living in the great Northwest.

---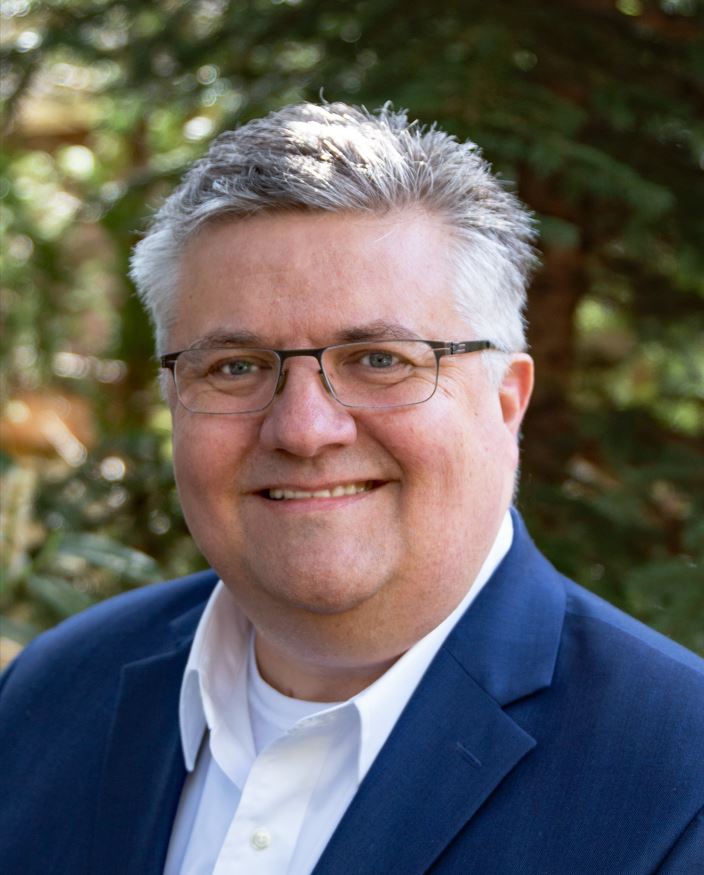 Mark Harmsworth
Director, Center for Small Business
mharmsworth@washingtonpolicy.org
Phone: (425) 418-6134
Mark Harmsworth was elected in 2014 to the Washington State House of Representatives where he served two terms. His focus was on transportation and technology, including serving as the ranking member on the House Transportation Committee.
Prior to the legislature, Mark served two terms on the Mill Creek City Council and was elected Mayor Pro-Tem in his last year.
He recently finished serving as a Director on the Everett Community College Foundation Board and also served as a Director on the Boys and Girls Club of Snohomish County until 2021.
Mark works in the technology industry and is an owner of a small business after completing a long career at Microsoft and Amazon.
Mark and his family live in Mill Creek, Washington.
---
Elizabeth Hovde
Director, Center for Health Care and Center for Worker Rights
Email: ehovde@washingtonpolicy.org
Phone: (360) 241-4653
Elizabeth Hovde grew up in Seattle's Ballard neighborhood and graduated with a Bachelor of Arts degree in journalism and political science from Western Washington University. That's where her newspaper career began, writing political opinion columns for The Bellingham Herald.
After graduation, Elizabeth became the communications director for the Washington Family Council, crafting legislative testimony, press releases and articles for various council publications. She was recruited away by The Columbian newspaper in Southwest Washington and spent the next decade as an editorial board member and columnist, winning several Society of Professional Journalists awards. Elizabeth enjoyed another 10 years as a political columnist for The Oregonian.
Elizabeth also has taught journalism, as an adjunct professor at Washington State University Vancouver.
Over the years, her volunteerism has included prison outreach, helping in public schools, writing for her neighborhood association and participating in area cleanups. She shares her Vancouver home with two teenage sons.
---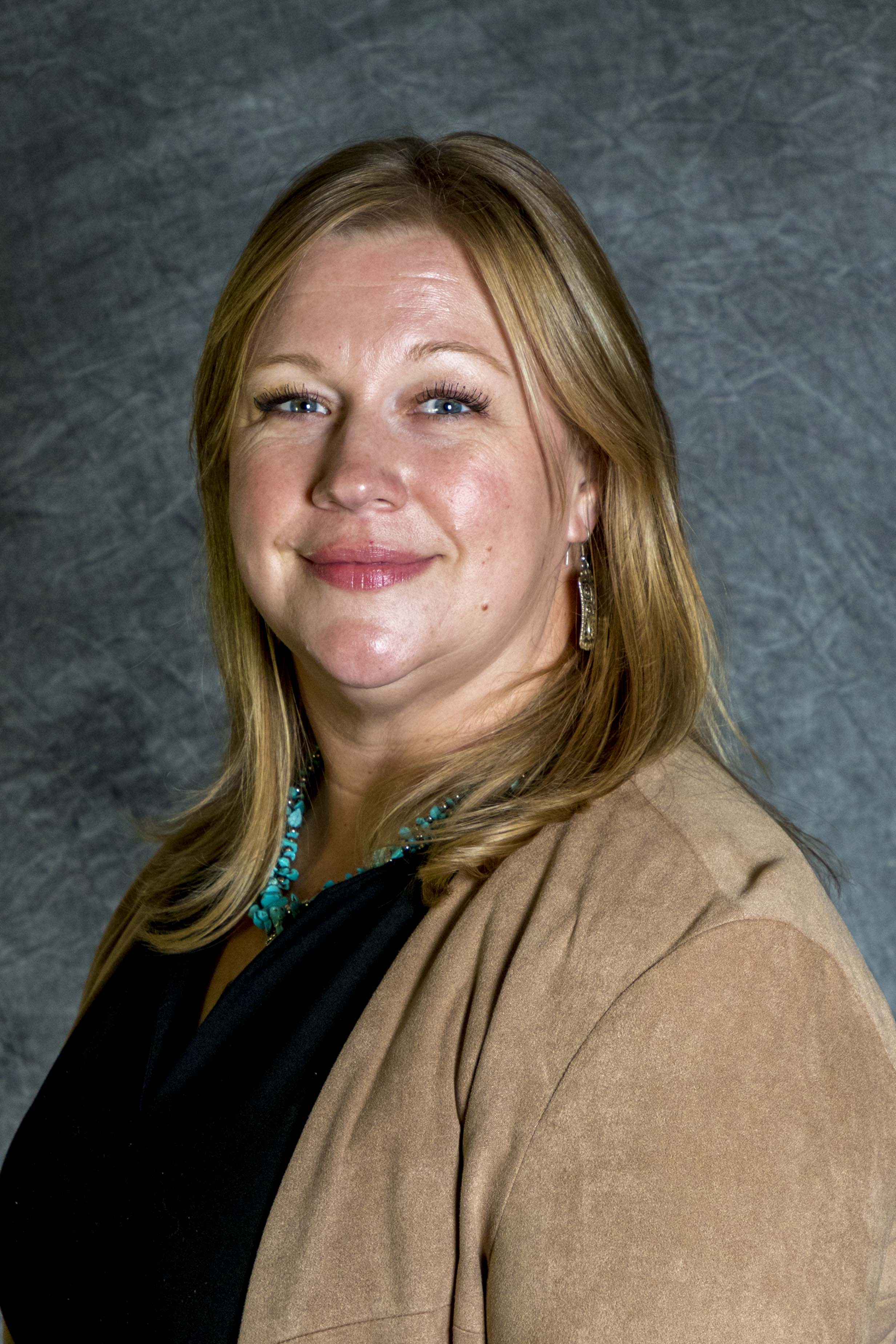 Pam Lewison
Director, Center for Agriculture
Email: plewison@washingtonpolicy.org
Phone: (509) 380-8045
Pam Lewison is the Director for the Washington Policy Center Initiative on Agriculture and is based in the Tri-Cities office. She farms in Eastern Washington and is a tireless advocate for agriculture both in Washington state and around the country. Before entering the public policy world, Pam spent nearly a decade as a journalist in the Northwest and got her feet wet as the coordination clerk for the Odessa Groundwater Replacement Program. She holds a Master of Science from Texas A&M University (Gig 'em!) and a Bachelor of Arts from Washington State University (Go Cougs!). When she is not in the office, you can find her helping with irrigation and other work on her family farm, shuttling kids to 4-H meetings, or working as the superintendent for the agriculture building at the Grant County Fair.
---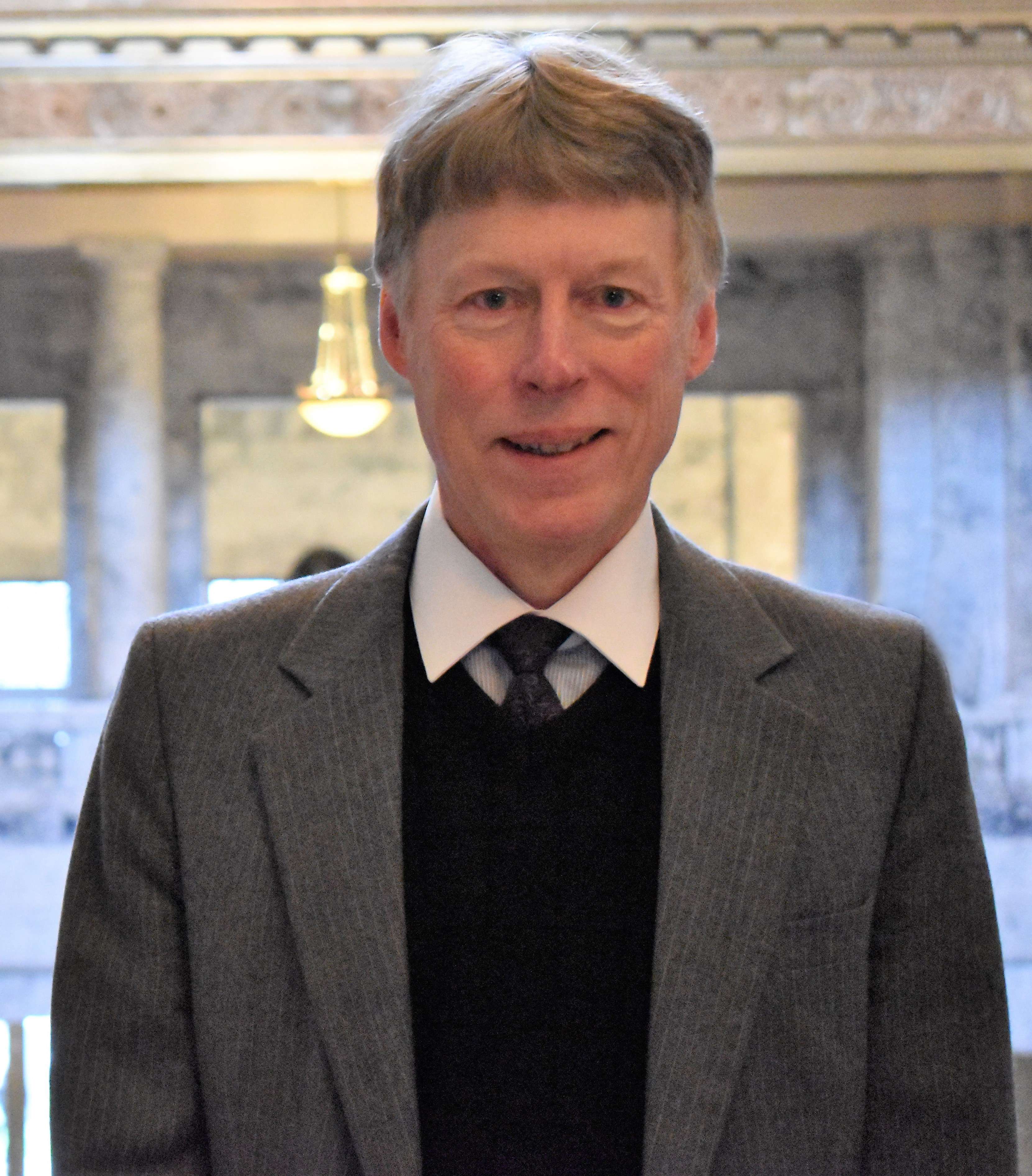 Charles Prestrud
Director, Coles Center for Transportation
Email: cprestrud@washingtonpolicy.org
Charles Prestrud is director of the Coles Transportation Center. Charles brings more than thirty years of transportation experience to the position, including serving as WSDOT's planning manager for King and Snohomish Counties, and earlier in his career, as planning manager for a transit agency. His professional work has included leading the preparation of a long-range transit plan, analysis of legislative proposals, development of State Highway HOV policy, crafting Federal and regional grant applications, and lots of inter-agency coordination (sometimes successfully). He has served on several Transportation Research Board committees as well as National Cooperative Highway Research Program study panels. Charles graduated from the U.W. where his studies focused on economics and geography. His favorite pastimes include reading economics journals, avoiding traffic jams, and boating when the weather is good.
---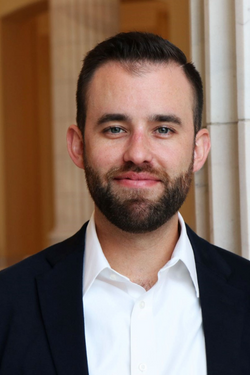 Sean O'Brien
Eastern Washington Director
Email: sobrien@washingtonpolicy.org
Sean V. O'Brien is Eastern Washington Director for Washington Policy Center, advocating for all communities east of the Cascades. He is the former Executive Director for the Congressional Western Caucus, a coalition of 80 Members of Congress whose mission is to represent the voices of rural communities across the country in Washington, D.C. He also previously served as Deputy Chief of Staff and Legislative Director for Congressman Dan Newhouse (WA-04). He studied Political Science at Gonzaga University and is current a member of the AgForestry Leadership Program's Class 43. He is a graduate of the Gorton Leaders Program at the Slade Gorton Policy Center as well as the Association of Washington Business Institute's Leadership Washington Program.

This is O'Brien's second experience with WPC, having served as a Janet and Doug True Research intern with WPC a decade ago. His first foray into public policy was in the office of Congresswoman Cathy McMorris Rodgers (WA-05). You can read more about Sean's work and prominent endorsements of him here.
---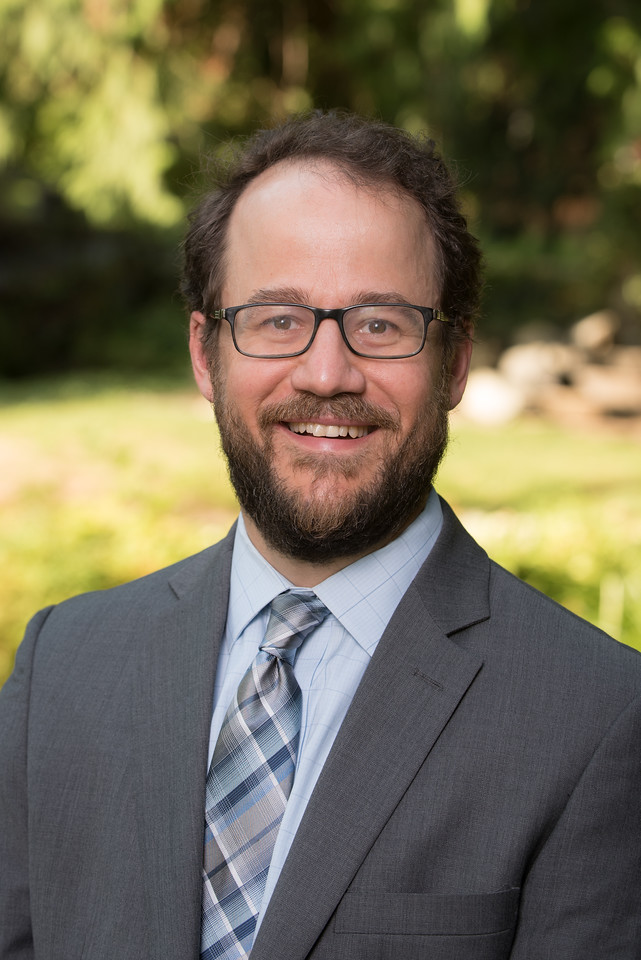 Braden Goodwin
Operations Manager
bgoodwin@washingtonpolicy.org
(206) 937-9691
Braden Goodwin is the Operations Manager at Washington Policy Center. He oversees WPC's accounting, government compliance, human resources, and office management. In addition, Braden coordinates WPC's internship program and the Jennifer Dunn Thomson Scholarship. He holds a Bachelor's degree in political science from the University of the South in Sewanee, Tennessee. When not at the office, Braden enjoys spending time hiking in the mountains. Braden and his family live in Seattle.
---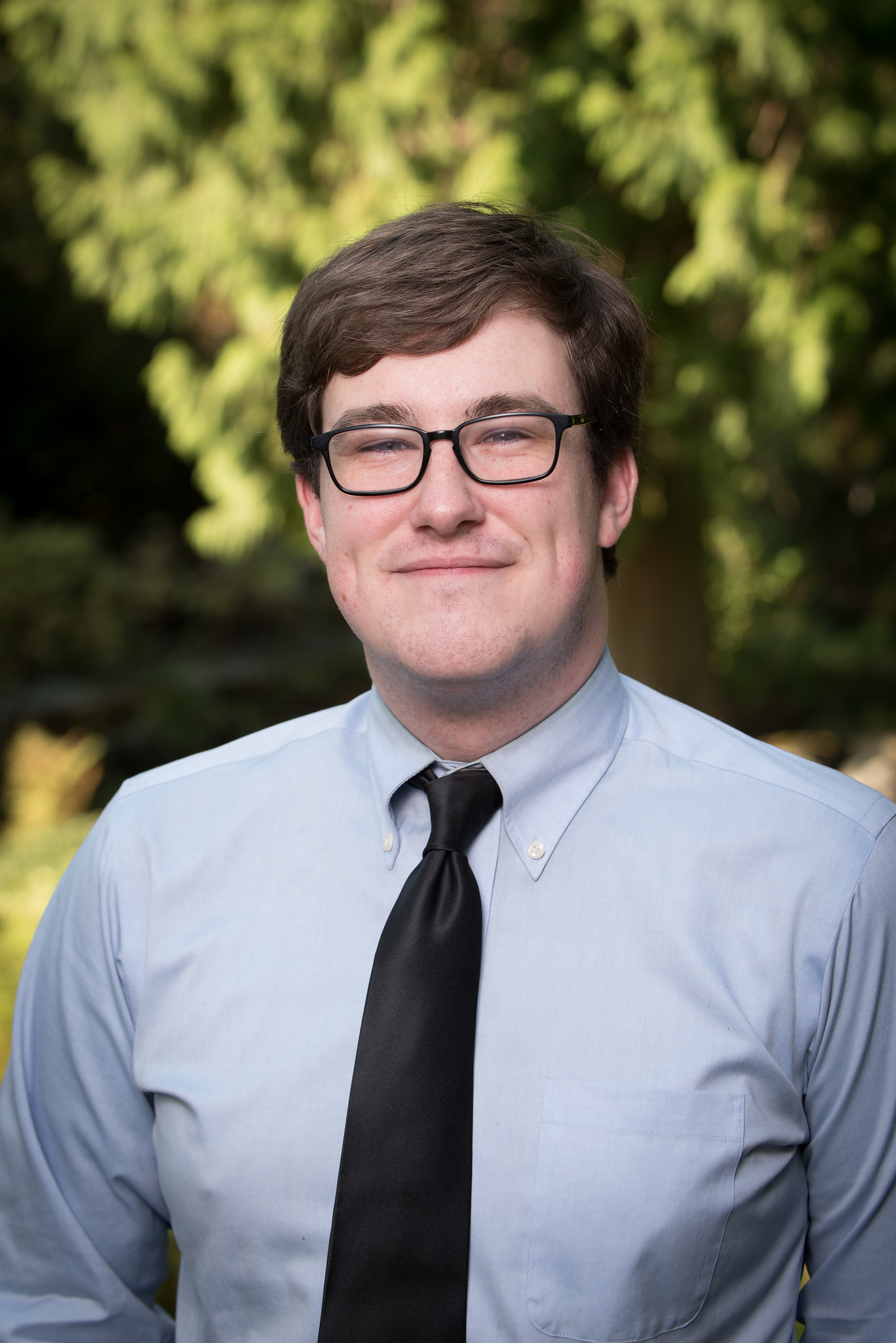 Donald Kimball
Communications Manager, Free Markets Destroy Lead,
Tech Exchange Editor
Email: dkimball@washingtonpolicy.org
Phone: (206) 946-1008
Donald Kimball is the Communications Manager at Washington Policy Center. He graduated summa cum laude from Northwest University with a degree in Political Science, where he also served in various leadership roles, including as a part of the debate team and as Student Body Vice President. Other professional experience includes working as an administrator for Advent Anglican, a Culture Guide and Teacher for ESL students, an Assistant Market Research analyst, spent time working on various political campaigns within Washington State, and was on WPC's Operations team prior to this. He is happily married to his best friend Alexa.
---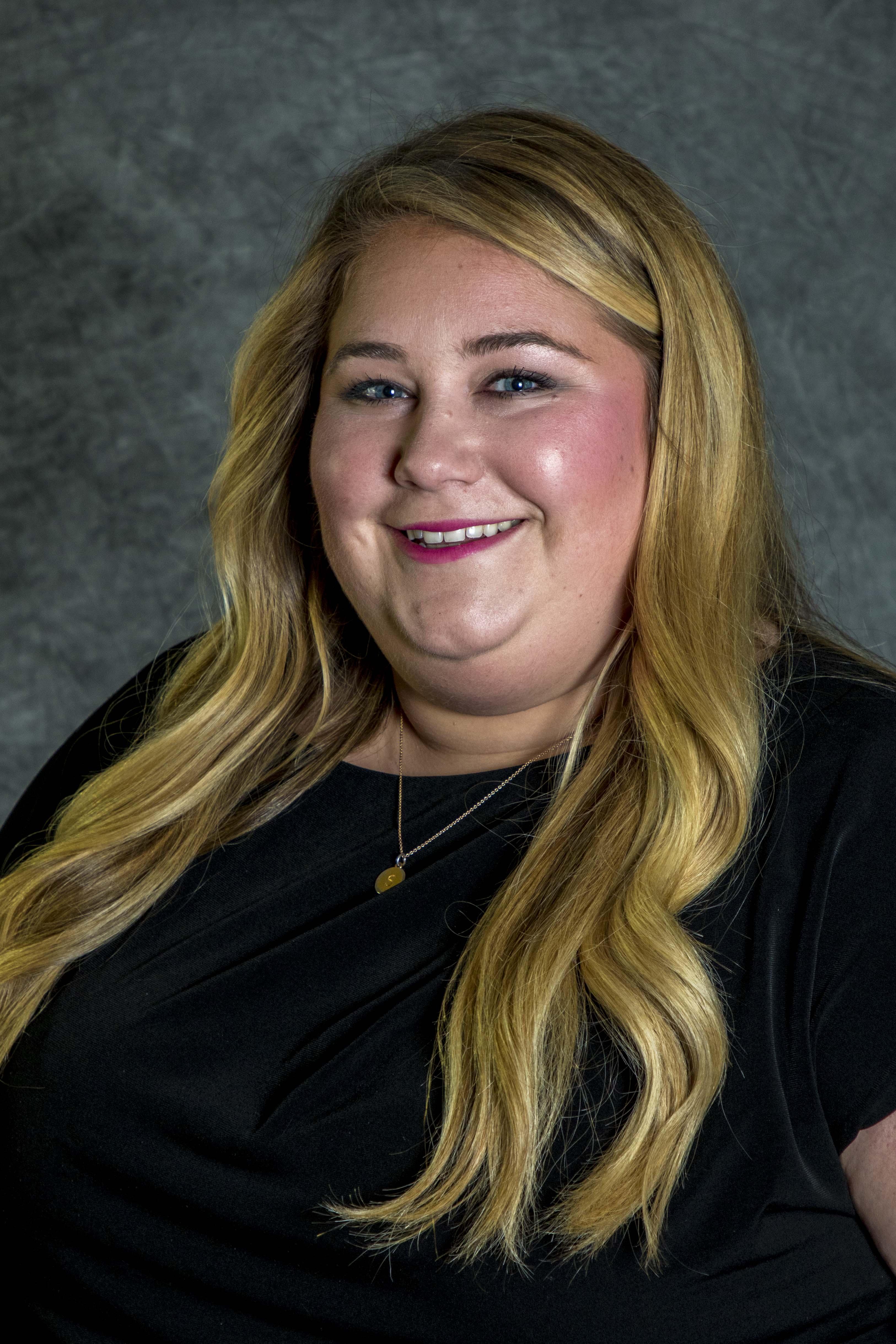 Sydney Jansen
Vice President of Development
sjansen@washingtonpolicy.org
(206) 937-9691
Sydney Jansen is the Vice President for Development at Washington Policy Center. Sydney graduated from the University of Washington with a degree in Political Science and remains a loyal husky fan! She also earned her Certificate in Nonprofit Management from UW. Sydney started at Washington Policy Center as an intern before joining the development team in 2012. Sydney grew up in Bellingham, Washington and currently lives in Seattle. In her spare time, you can find Sydney exploring the San Juan Islands or trying out a new Seattle restaurant.
---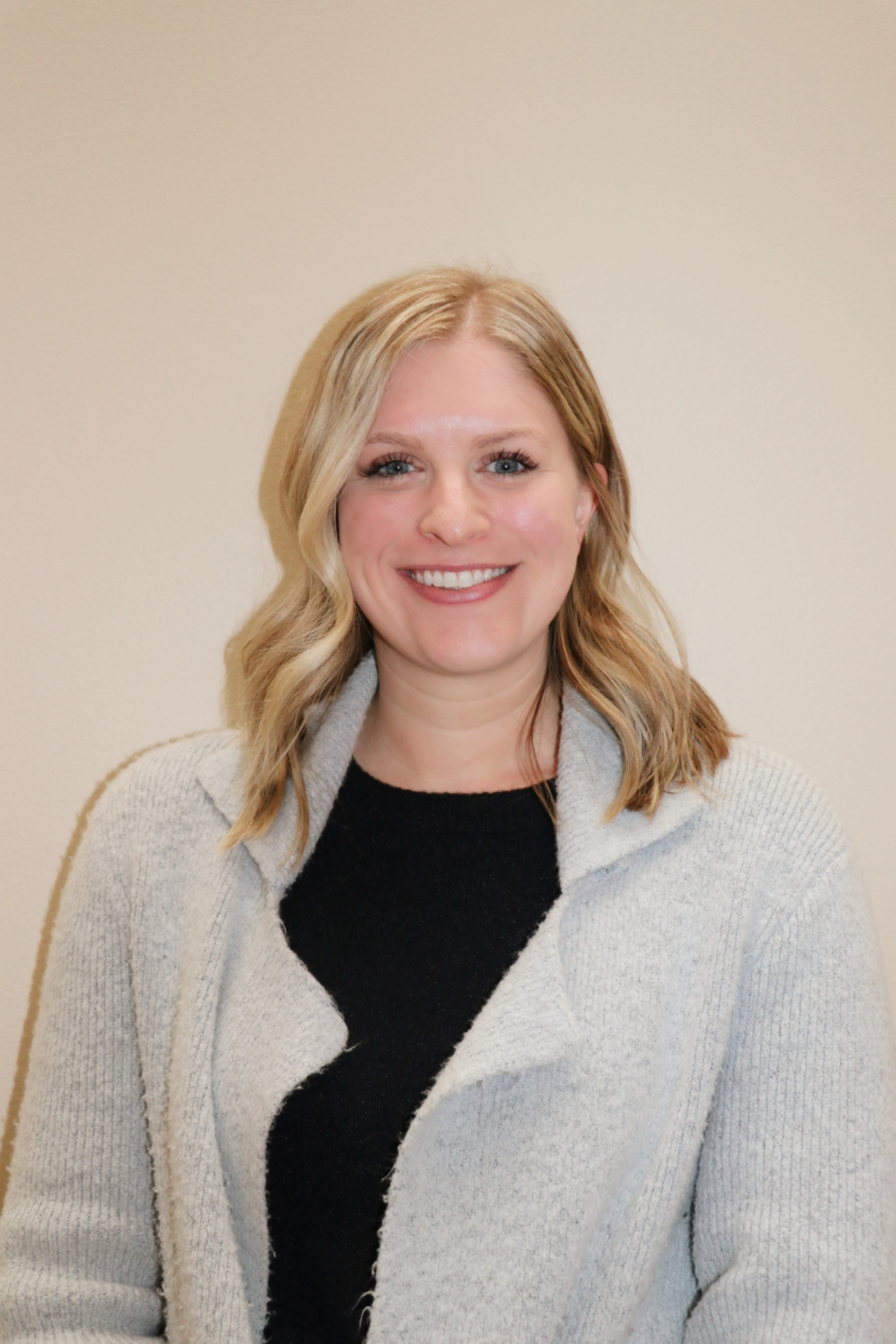 Kaylee Donahue
Development Director, Donor Relations and Engagement
kdonahue@washingtonpolicy.org
(206) 937-9691
Kaylee Donahue is the Development Director at Washington Policy Center. Kaylee graduated from the University of Washington (Go Dawgs!), and pursued her interest in nonprofit work by joining WPC's Development team, where she spent a few years serving as the Development Assistant. After a short stint exploring other nonprofits in the Seattle area, Kaylee is excited to be back at WPC! In her spare time, Kaylee enjoys trying new restaurants in the city and traveling to new places whenever possible.
---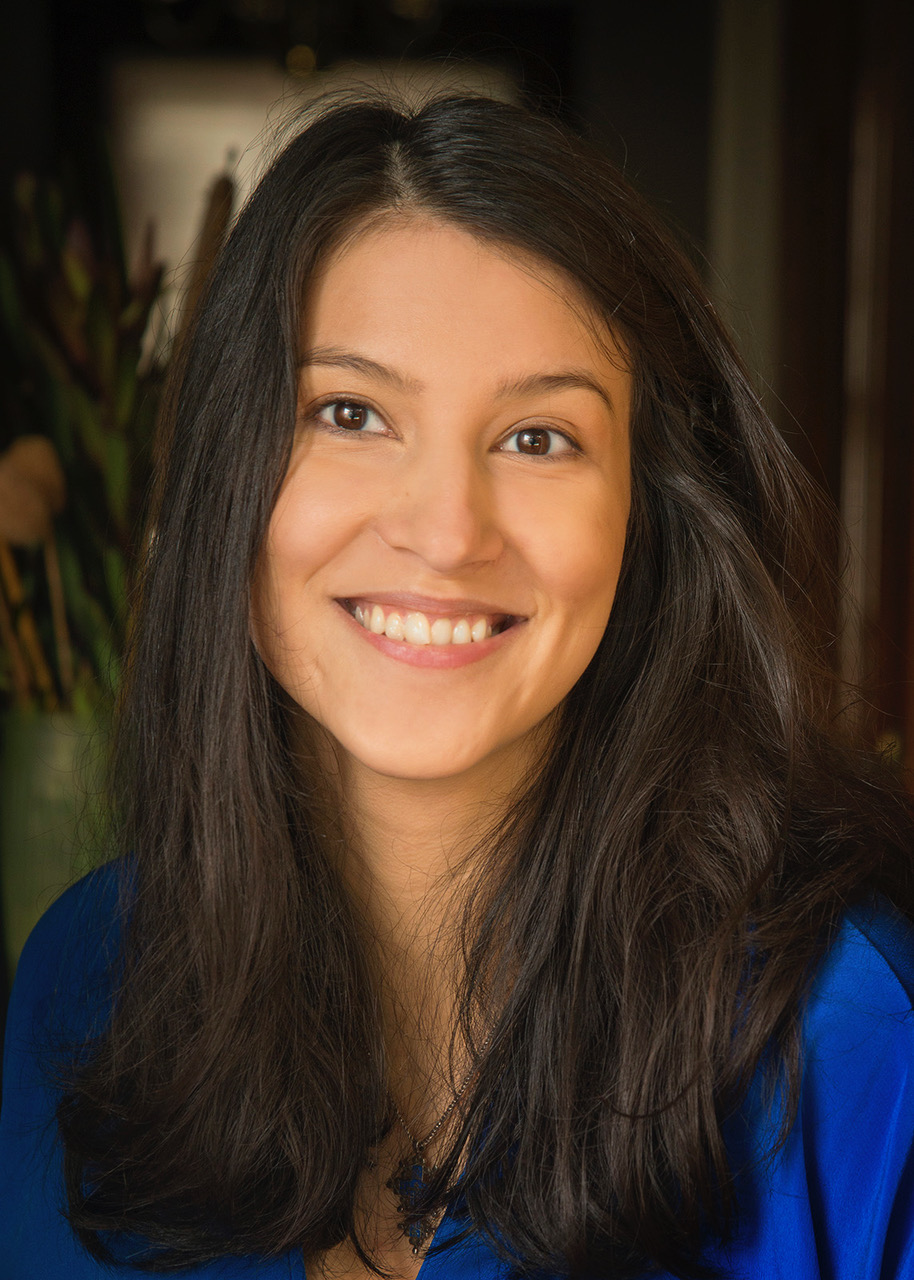 Camille Kelly
Development Coordinator
ckelly@washingtonpolicy.org
(206) 937-9691
Camille Kelly is a Development Coordinator at Washington Policy Center. She graduated cum laude from The King's College in New York with a B.A. in Philosophy, Politics and Economics, with a minor in International Affairs. Born and raised in the Seattle area, Camille is a botanical garden enthusiast and loves paddleboarding, skiing, and enjoying a nice cup of tea. Starting her career in public policy, Camille enjoys applying her education to the practical side of non- profit growth and development.
---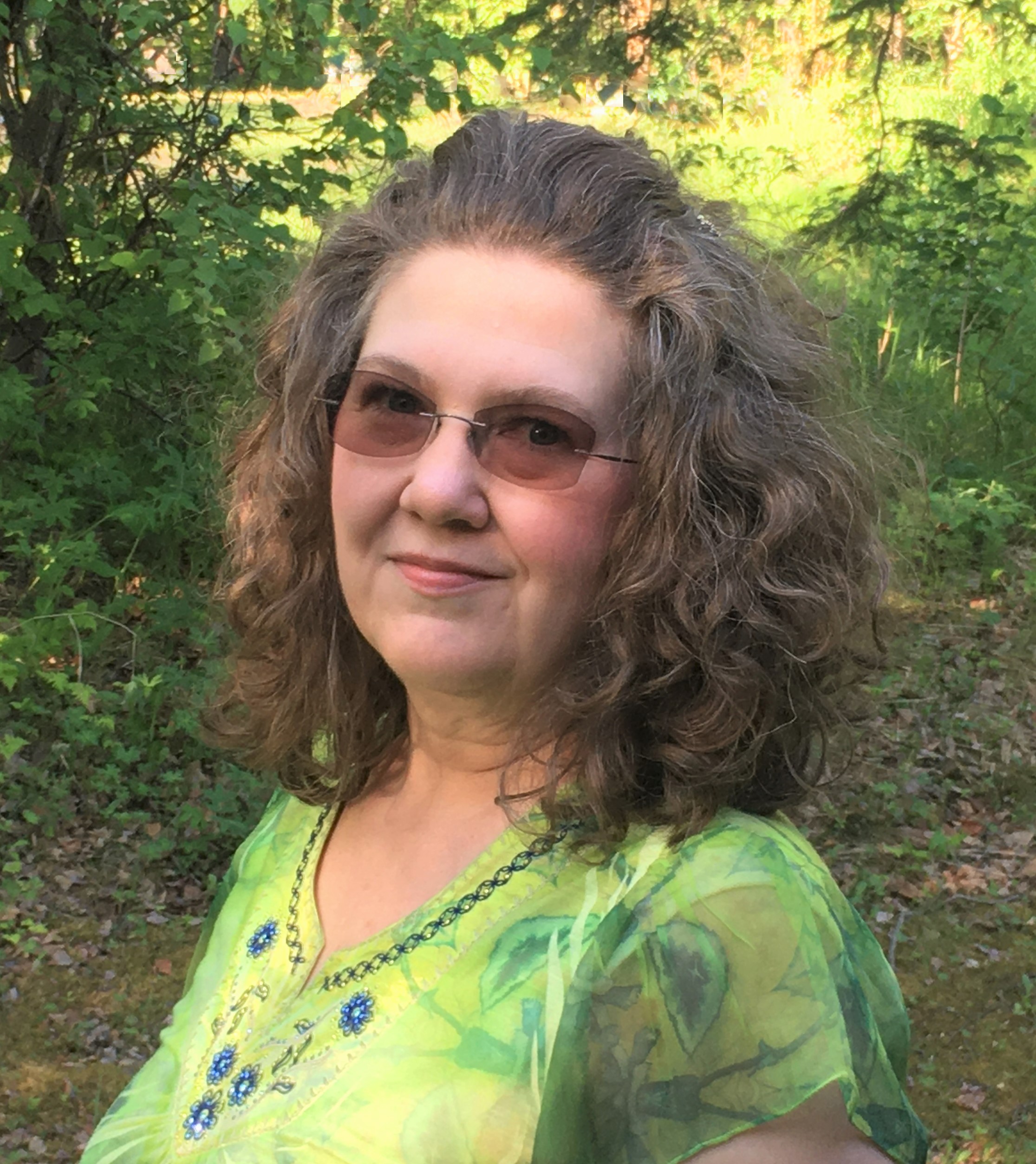 Michelle Smith
Development Coordinator
msmith@washingtonpolicy.org
(206) 946-1006
Michelle Smith is a Development Coordinator at Washington Policy Center. She graduated magna cum laude from Oral Roberts University with a B.S. in Business Administration and a minor in Sociology. Prior to joining WPC, Michelle was the owner/operator of a small business and homeschooled her children. Reaching further back, she worked in academia and public radio in development support roles. Michelle enjoys reading, learning about herbalism, and birdwatching whenever possible.
---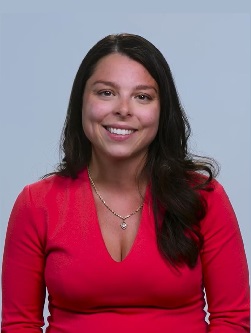 Maia Espinoza
Development Director, Membership and Community Relations
Email: mespinoza@washingtonpolicy.org
In addition to her work with WPC, Maia is Executive Director and Founder of the Center for Latino Leadership, a civic-engagement, education-oriented non-profit with a mission to empower, inspire and equip the Latino community of Washington to engage in state and local government.

Maia has served on the Race and Ethnicity Student Data task force at the Office of the Superintendent of Public Instruction as part of the Opportunity Gap Oversight and Accountability Committee, as Legislative Liaison to the Washington State Commission on Hispanic Affairs, and as a communications associate for the state senate 2014 Majority Coalition Caucus.

She is a mother of four children. She and her family live in Lakewood, Washington.
---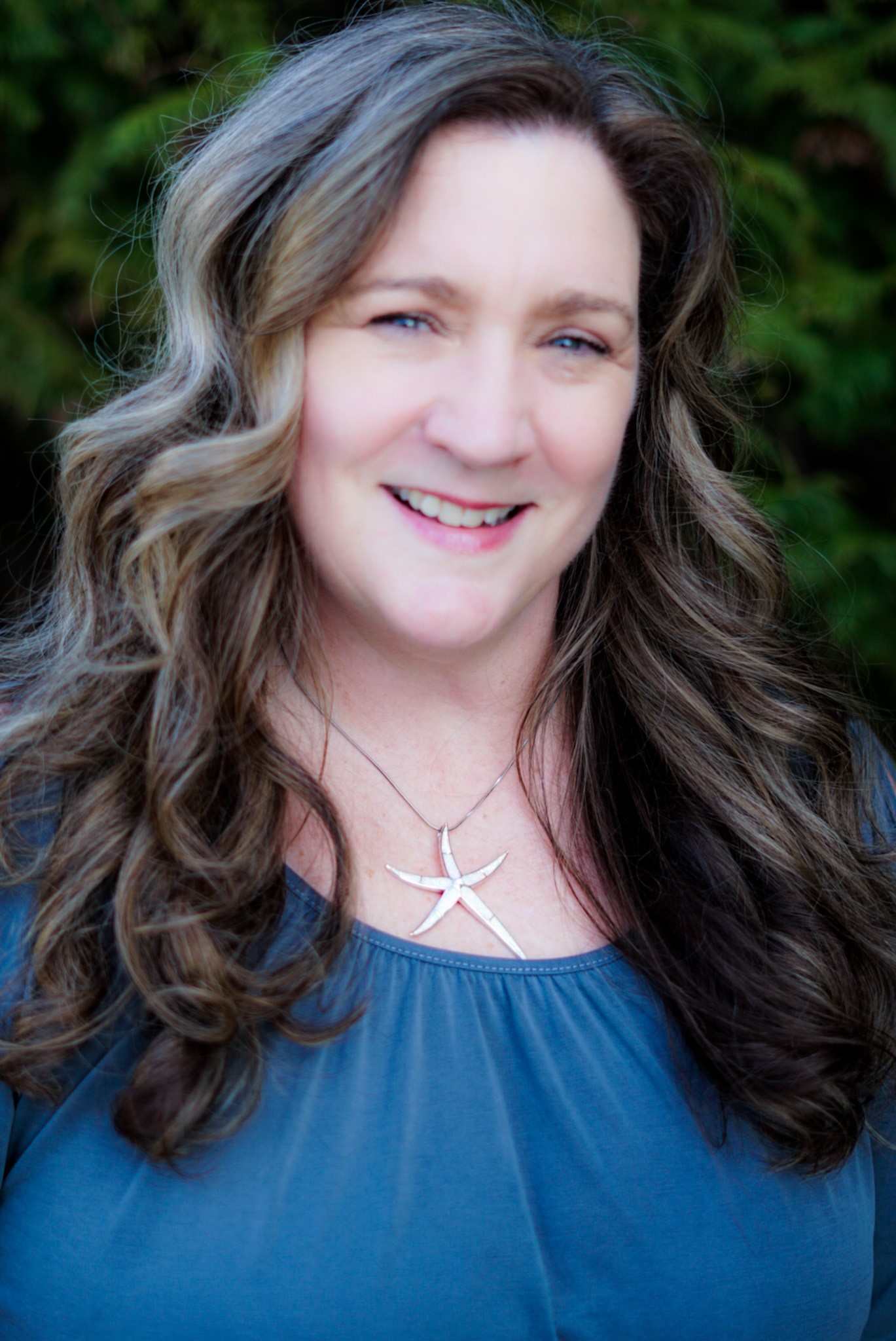 Michele Fettel
Executive Coordinator
Email: mfettel@washingtonpolicy.org
Phone: 206-946-1017

Michele Fettel is the Executive Coordinator for Washington Policy Center. Michele has been in Washington since the age of 5 and is proud to call the beautiful and diverse PNW her home. Michele has a passion for customer service and serving others. When not working she pursues travel and spending quality time with her family, friends, and her rescue dog Koda.
---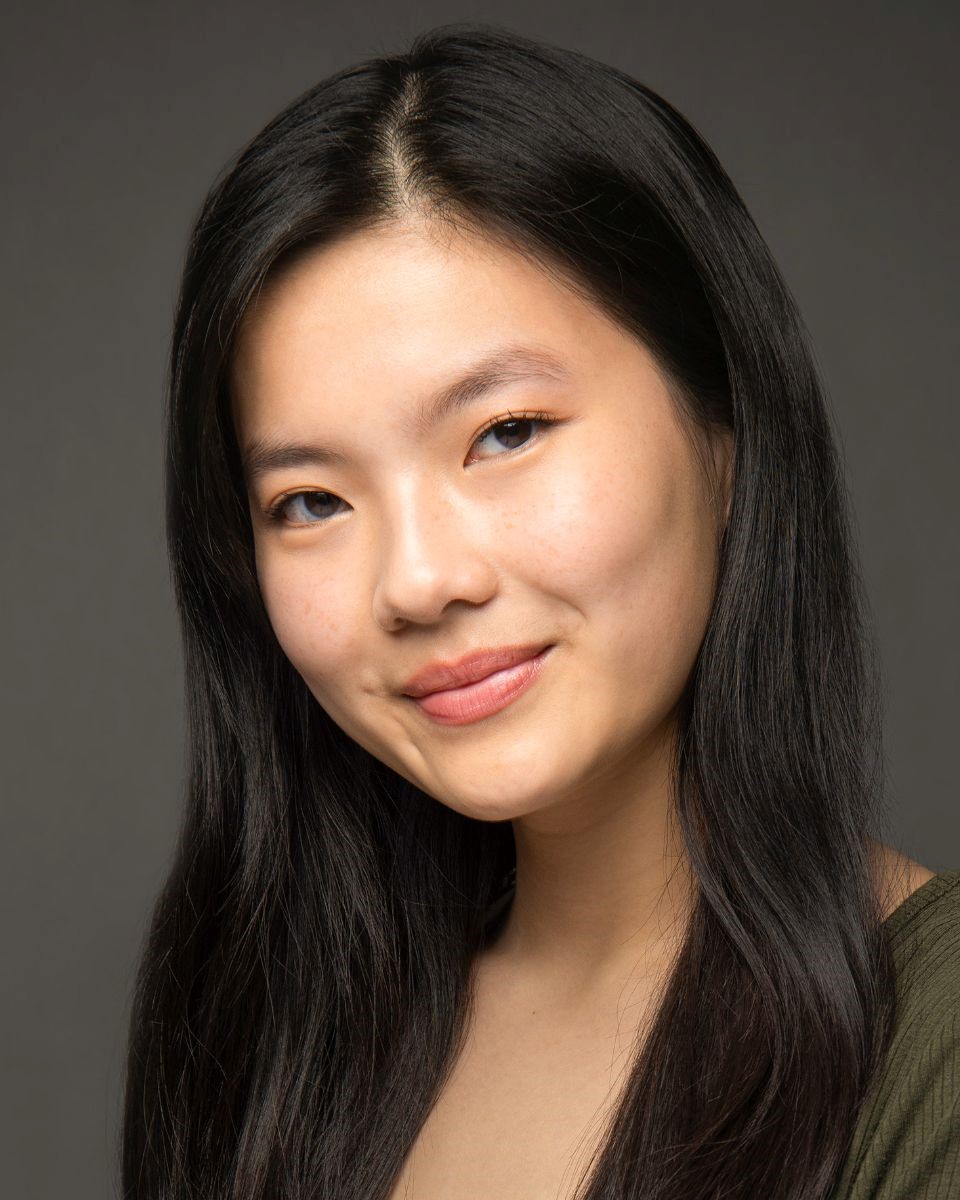 Valerie Lucas
Young Professionals Coordinator
Email: vlucas@washingtonpolicy.org
Phone: (509) 624-4811
Valerie Lucas is the Young Professionals Coordinator at Washington Policy Center. She graduated summa cum laude from Eastern Washington University with a B.A. in Theatre and a minor in French. In her free time, she enjoys being involved in community theatre and spending time with family and friends.