What does Seattle need to do to revitalize its downtown business district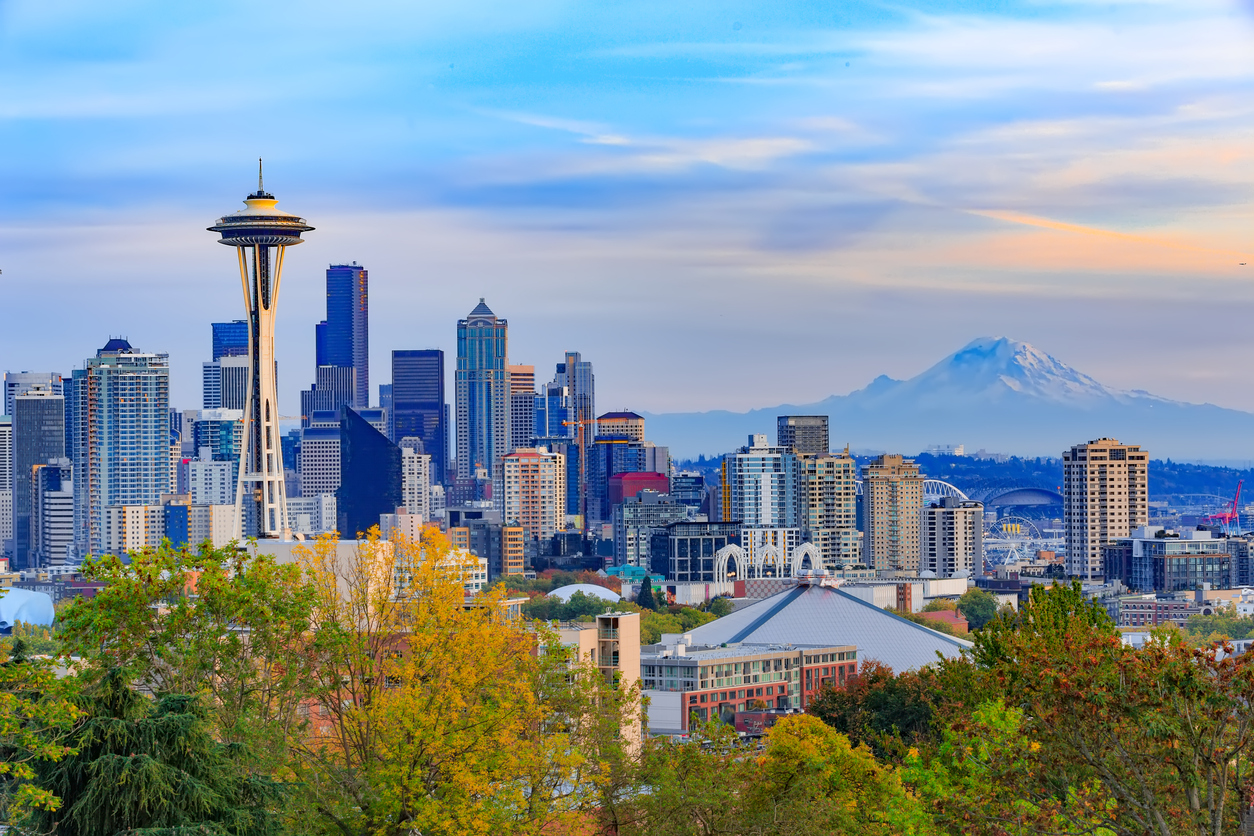 BLOG
Seattle continues to struggle in the post pandemic era, and it's not rocket science to see why. An environment with rampant drug crime, homelessness and high taxes has restaurants, businesses and retailers unable or unwilling to return to the downtown area. Seattle is struggling to attract businesses and employees back since the state mandated COVID restrictions expired in 2022. Even before the pandemic, downtown Seattle was struggling and its decline was famously documented in the "Seattle is Dying" series aired on KOMO.
Things are beginning to change but at a slow pace.
Employers like Amazon are now requiring office attendance for employees who have been working at home since the pandemic. This will certainly help, but the underlying issues have not been dealt with and employees still don't feel safe returning to the office.
Seattle has seen some high profile businesses leave the downtown area for safety reasons, including Nike and Regal Cinemas. Fentanyl victims and crime is increasing at an alarming rate due to the Seattle City Council cutting public safety funding.
In an ominous development, the Seattle City Council is complaining that they just don't have enough tax revenue to fund all the current city services. Any budget cuts would be considered an austerity budget. As the Seattle Times reports, Councilmember Teresa Mosqueda, who has a salary of $134,170, says any cuts to the budget would deal a crippling blow to the residents of Seattle. The mis-named Revenue Stabilization Workgroup recently reported back to the City Council that the City was spending too much and not enough taxes were being collected to cover the shortfall. No solutions for the shortfall were suggested.
The Downtown Seattle Association (DSA) and other pro-business groups are working on solutions that will help kick start the economy in Seattle, but Seattle leadership is reluctant to take action. Instead, the Seattle City Council is passing restrictive regulations and increasing taxes for more government programs that cannot be sustained (including a proposal for a new $970 million levy) and will only, in the long term, make the problems worse.
Businesses in Seattle want the city to focus on public safety and reduce taxes to clean up crime and stimulate job growth. By encouraging business growth, the long-term tax revenue for the city will stabilize and grow.
Thankfully, recent comments from Mayor Harrell have indicated that public safety is becoming a priority for the city.
Seattle needs to focus on fully restoring funding for public safety, hiring more officers and incentivizing businesses to return to the downtown area. A program of allowing the police to enforce drug laws, arresting criminals and reducing taxes on business will revitalize the downtown core. New York did this in the 90's and saw a dramatic turnaround in the city. Seattle can do the same.
This, in turn, will generate the revenue for the cities' essential programs and reduce the tax burden on its citizens.