Funding intensive tutoring is the best way to help students recover from COVID lockdown learning loss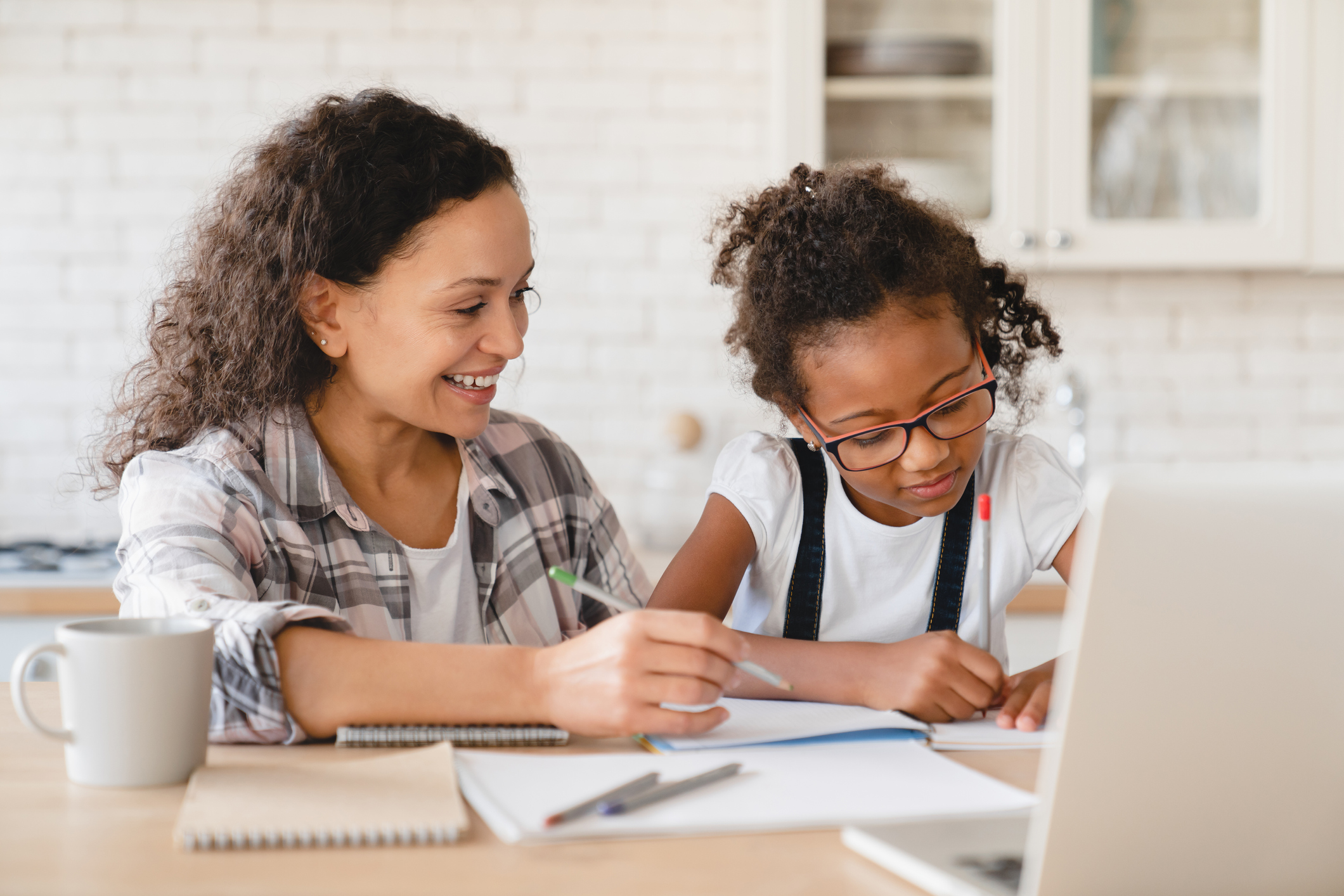 BLOG
Washington's students suffered significantly under Governor Inslee's nearly two-year COVID school closures. Washington public schools were closed much longer than those in other states, and much longer even than private schools and charter public schools within the state.
Studies are now showing the lockdown harm could follow students throughout their lives, holding them back from opportunities and personal growth they would have had if Washington's lockdown had been less harsh. Even after re-opening, the data show the public schools have failed to help students recover from their pandemic learning losses.
Scores from the Spring 2022 Smarter Balance test show the public schools have failed to adequately educate students to minimum learning levels set by the state, with 62 percent of Washington students failing in math, and 49 percent failing in English.
The state legislature is now considering added funding in the biennial state budget for intensive tutoring and rigorous extended learning, as described by Senate Bill 5248. One option is for lawmakers to tap unused federal COVID-relief funds that the state has received.
Whatever the source, providing ample funding for these programs should be the state's top priority.
My research shows many high schools across the state have even lower learning-level numbers than reflected by the state average. Here are the test scores of a dozen high schools across the state, showing how much students were denied the quality public education they were promised.
My source is the School Report Card on the OSPI website:
| | | | |
| --- | --- | --- | --- |
| High School | District | Percentage the school failed to teach adequately in English | Percentage the school failed to teach adequately in math |
| Lincoln HS (1,586 students | Tacoma | 66.5 | 93.8 |
| Mount Tahoma HS (1,446 students) | Tacoma | 67.3 | 88.6 |
| Rainier Beach (819 students) | Seattle | 71.1 | 91.2 |
| Chief Sealth HS (1,292 students) | Seattle | 52.5 | 87.4 |
| Kent-Meridian HS (2,129 students) | Kent | 52.7 | 84.3 |
| Todd Beamer HS (1,224 students) | Federal Way | 60.6 | 88.4 |
| Everett HS (1,610 students) | Everett | 42.7 | 73.9 |
| Eisenhower HS (2,239 students) | Yakima | 50 | 88.5 |
| Pasco Senior High (2,486 students) | Pasco | 60.3 | 90.1 |
| Rogers High School (1,546 students) | Spokane | 59.7 | 88.7 |
| Evergreen HS (1,043 students) | Highline | 51.7 | 82.4 |
| Hudson's Bay HS ( 1,142 students) | Vancouver | 58 | 87.2 |
McKinsey and Co. has described pandemic learning loss a "hurt that could last a lifetime." Professor Thomas Kane of Harvard University,
who has predicted students will lose $2 trillion
in lifetime earnings if schools fail to help them recover, is urging immediate action with these cautionary words:
"We have the time we have the money, we just have to have a plan and we can't be spending on things that aren't helpful for reducing these gaps."
Washington state has the money to help students catch up from COVID, but so far the state has lacked the leadership and a plan to repair this damage.
Funding the tutoring provisions of SB 5248 in the state budget could be that plan.
Senator Rolfes (D-Bainbridge Island) and Senator Braun (R-Centralia) and other budget writers have the chance to do this. They could provide a bipartisan plan to deliver up to $1 billion in the state budget for intensive tutoring, targeted for the students most in need. They could include strict accountability over the use of these funds to make sure the funds are used to help students, and not to pad district budgets.
Students should not have to suffer long-term learning loss because of Governor Inslee's insensitive decision to close schools for so long. Washington state can still repair the damage inflicted on students, but only if state budget writers can find the political will to do so.