The People Behind WPC
---
Meet Carson Bowlin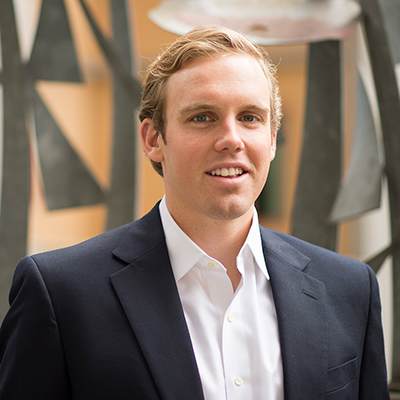 How have WPC and YP influenced your personal life or career?
"I've been involved with Washington Policy Center for 7 years and have found the organization to be a place that allows people to engage around ideas and solutions in a way that is collaborative and productive. This framework has helped me build bridges and relationships with people of different backgrounds and ideologies across the state centered on the idea of helping improve people's lives through sound public policy. The organization compels one to move forward towards action and to think about ways to craft a better future for our state."
Why does this cause matter to you? Why now in particular?
"More than ever, the presence of balanced free-market solutions is needed. It is the most sustainable approach to protecting the ongoing strength of our society moving forward and it is the most efficient way to improve peoples' lives and narrow the gap of opportunity within our communities. WPC is a strong advocate for free-market solutions within Washington State at a time when some may be swayed by a misunderstanding of socialism and the wasteful consequences of government expansion. To ensure our system's sustainability, there must be a balance between reasonable government involvement and the innovation, ingenuity and competition of a market-based economy."
Click here to read the full interview
---
Meet Heidi and Ron Stanley: Building a Legacy, Now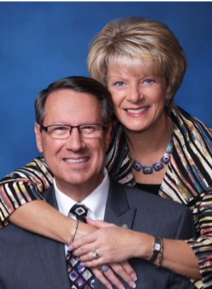 WPC: What value does WPC bring to our state?
Heidi: WPC's researchers are qualified, detailed, and credible. Their work is all about bringing the facts to the surface and making Washington better. WPC has a broad mission with eight Centers of Excellence. The quality of their work draws other organizations and policymakers to use WPC research as an important component in their problem-solving work.
WPC: How has WPC's work impacted how you and your husband are able to run your business?
Heidi: Our company, Empire Bolt, is a specialized distribution company servicing primarily original equipment manufacturing (OEM) companies, many of which manufacture and distribute their products internationally. WPC works closely with business owners like us and policymakers to provide accurate analysis of the issues (i.e. small business climate or transportation) that could impact our ability to serve our customers. As good policy is created coupled with innovative solutions, WPC research is not only helping our company but our customers too.
Click here to read the full interview
---
Meet Loni Hinton: Attorney and YP Advisory Board Member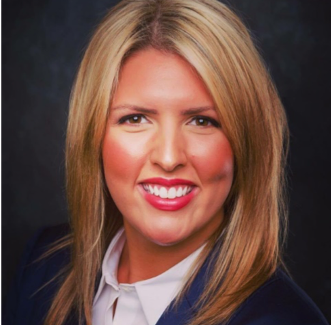 WPC: How did you get involved with YP after college?
Loni: Transitioning from WPC's SU Chapter to the greater young professionals group was a natural progression. WPC does an excellent job connecting with people, regardless of whether they are in college or graduate school or starting their career. The dynamic speakers and relevant topics always kept me coming back. I always enjoyed having my policy views challenged by WPC's research.
WPC: How have WPC and YP served you in your life, career, or philanthropic goals?
Loni: Knowledge is a gift that keeps on giving. WPC's research on issues surrounding education, health care, small business, and transportation has molded the practical solutions that have kept Washington a fantastic place to live and do business. For example, at a recent YP happy hour Bill Bryant spoke about NAFTA, tariff disputes, and what President Trump's trade policies could mean for Washington State.
Because of the event, I was able to have productive conversations with people in the construction industry that are challenged by the risks arising from the trade negotiations and was able to provide both my legal recommendations and an insider's perspective on the trade negotiations based on Bill's 30-plus years of trade experience. Now, I'm in the process of writing a journal article about how construction professionals can proactively hedge against the risks posed by ongoing trade negotiations. This is a prime example of how WPC's events have a ripple effect and go beyond policy to positively impact how business is done in Washington.
Click here to read the full interview
---
Meet Carsten Belanich: Seattle Native and Free-Market Enthusiast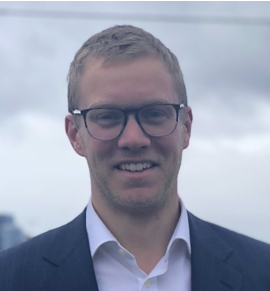 Carsten Belanich is a WPC Young Professionals Advisory Board member. WPC spoke in depth with Carsten about what led to his involvement with the organization and why it is important to him.
WPC: How and why did you become interested in the free-market school of thought?
Carsten: I grew up in Seattle. In high school, things were fairly one-sided. You go along with what your friends which, I think, is normal.
For college, I went to Claremont McKenna in California and had a couple of influential professors. One of my favorite professors had worked in the Reagan administration. His arguments made sense to me – he opened the chink in the armor. From there I started to do some of my own reading – Hayek, Berlin, Burke, and so on. My opening to the free-market school of thought was intellectual – and I hope I'm still evolving!
WPC: How did you hear about WPC?
Carsten: By coincidence. I just googled "Washington State Think-tanks" and WPC came up. Then I applied for an internship!
Click here to read the full interview
---
Leaving a Lasting Legacy: Joe and Susan Rumble, Wenatchee, WA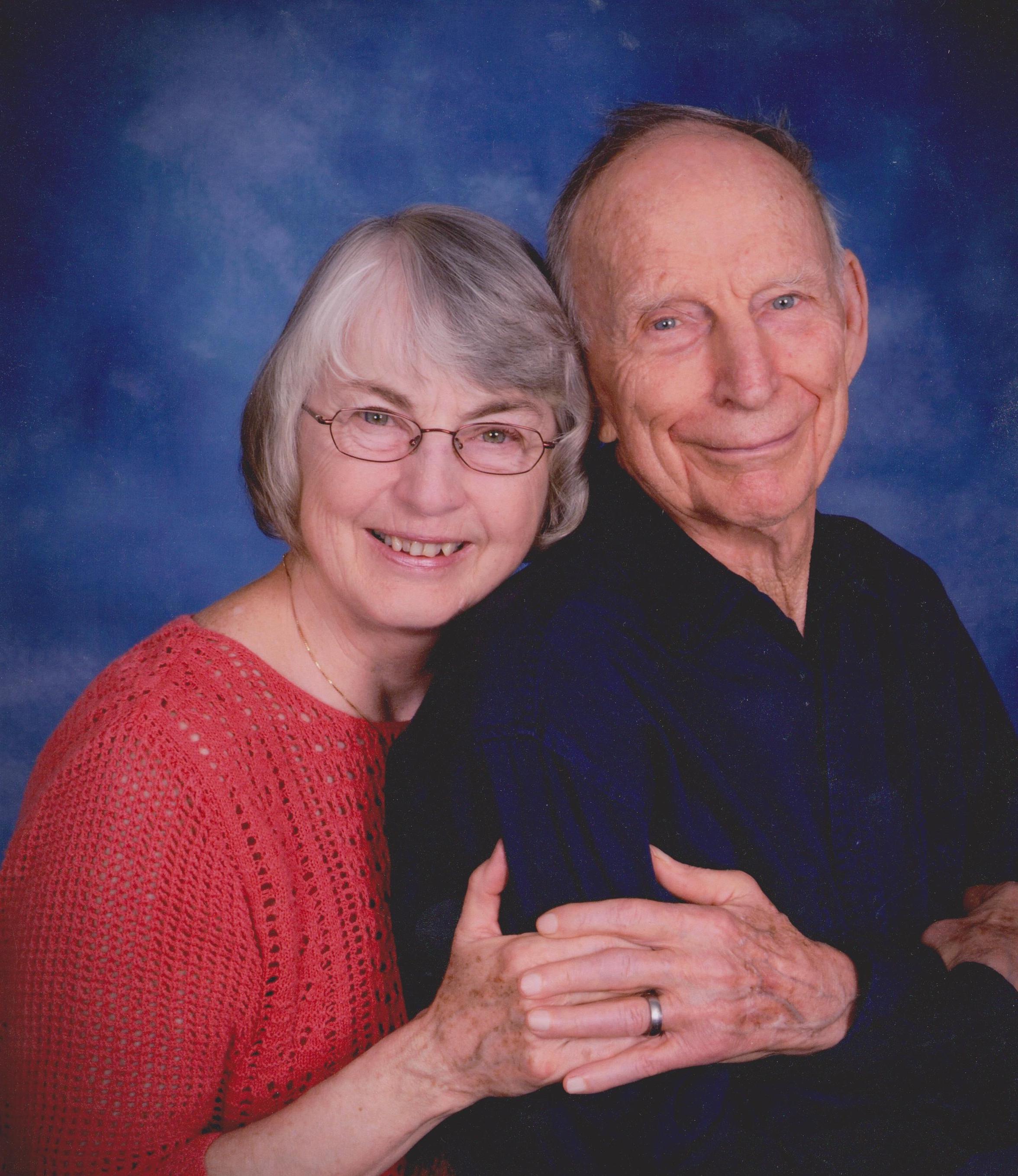 WPC: How did you and Joe get involved with Washington Policy Center?
Susan: We were supporters of the Freedom Foundation. They mentioned you and we followed up and saw that you were free market-oriented and you were doing great work. Then, when you opened the Eastern Washington office, we were like, Whoa! here it is, this is in our back yard, this is for us! That is how it started.
WPC: How did the opening of our Eastern Washington office get you more involved with WPC?
Susan: We started attending those early morning breakfasts in Wenatchee. Painfully early, perhaps, but very informative. We were able to learn about not only what was going on around our state, but what was happening in Eastern Washington—touching on issues that directly affected us.
Click here to read the full interview
---
Meet John Otter: Washington Policy Center Board Chairman
WPC: How did you hear about WPC? How did you become involved as a board member?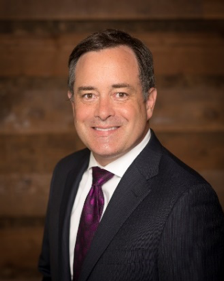 John: A friend with whom I served with on the Dale Chihuly's Pilchuck Glass School board thought I would be a good add to another art related organization, Poncho. He set up a meeting with the new president of the Poncho board, Janet True. It was the first time Janet and I had met, and being in Seattle, I like to ask a light political question to gauge the required level of political correctness. That question turned into the topic of the lunch and ended with an invitation to attend the 2008 WPC Annual Dinner. I later accepted two seats at her table.
It was the first time I had heard of WPC and when the official invitation followed, I called Janet and handed back my two tickets. I had just acquired my own table. The keynote in 2008 was the President of the Czech Republic, Vaclav Klaus. He was going to tell the story of how he led his country from communism and socialism and into the free-market and further, how global warming and the European Union were then acting counter to those efforts.
When I walked into the event, a full Sheraton ballroom packed with about 1,100 other people, I was very surprised. I figured if there were that many people interested in this topic, while standing on Sixth Avenue between Pike and Pine, I knew there was hope for Seattle and our state.
A few months later, I was asked to join the WPC board and accepted without hesitation.
Click here to read the full interview
---
Meet Sam Winter: Jennifer Dunn-Thomson Scholarship Recipient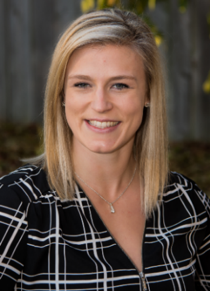 WPC: How and why did you become interested in the free-market school of thought?
Sam: I grew up interested in math, numbers, and economics. It always seemed logical to me. Free-markets explained to me how the world worked and how good things happen when countries trade with each other. At UW, I had a great professor who told it like a story and it just clicked.
WPC: How did you hear about WPC?
Sam: I got to know WPC through the Jennifer Dunn-Thomson Scholarship. Braden from WPC reached out to me when I was the chair of Young Republicans at UW. We had a unique set up where we partnered with the Young Democrats and tried to host panels and debates. I decided to apply for the scholarship, and that was seven years ago.
Click here to read the full interview
---
Meet Jo Anne Estes: Business Owner and Avid WPC Reader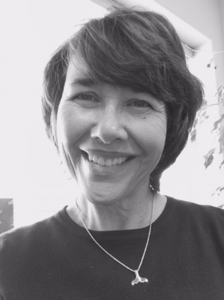 WPC: How and why did you become interested in the free-market school of thought?
Jo Anne: My husband and I own a home building company in Sequim. We've been in the business nearly 30 years. In our line of work, we witness the free-market operate every day. Seeing what it does for people's lives is what has made me a believer – seeing the free-market positively impact us, our teammates, our employees, and our trade partners. We've been working with the same plumbers and electricians for years, so we've seen multiple generations grow up in the business and expand their companies' operations to new markets and achieve prosperity.
WPC: How did you hear about WPC? What sparked your support for WPC?
Jo Anne: I heard about WPC from a colleague who had passed along various publications. At the time, the Shoreline Management Act was being updated where our home building company operated. Thousands of property owners were going to be impacted by the changes with no time to adjust. It was going to impact how they could use their properties and I was concerned.
Around that time, I got a policy note from WPC about property rights. Right then and there I was a fan, because nobody else was talking about it. On the heels of that was when the Young Professionals group was launched. That was a turning point for me – there was an effort being made to reach out to younger people who didn't have much of a concept of free-markets or property rights.
It was these two things in conjunction that led to my support for WPC. I invested in WPC because I believed in it. It really made sense to me. The next day, I got a call from Dann, and he was so appreciative – I was very impressed. And that was about six years ago.
Click here for the full interview
---