Leaving a Lasting Legacy: Joe and Susan Rumble, Wenatchee, WA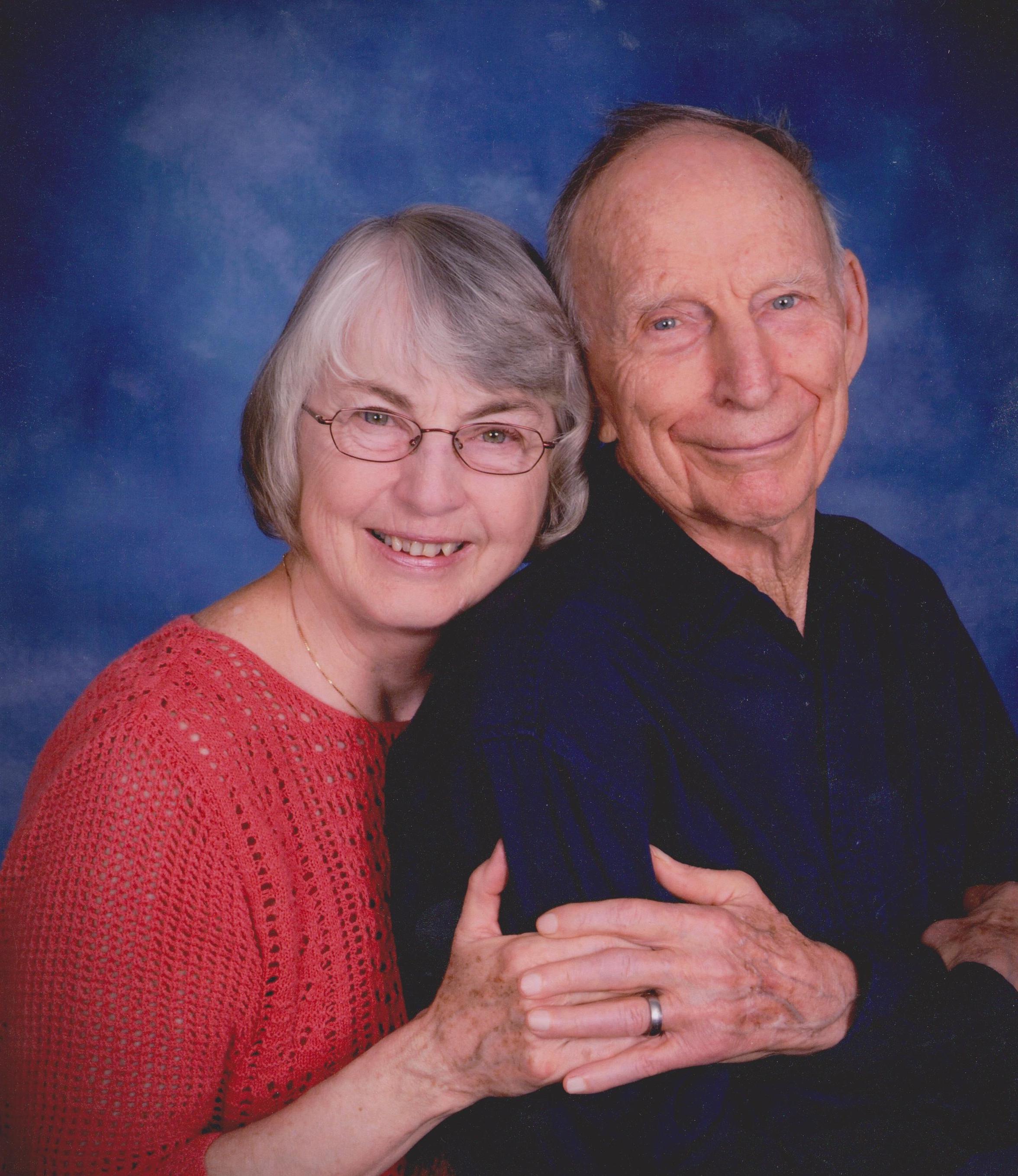 This interview was conducted on August 6, 2018.
Joe and Susan Rumble joined Washington Policy Center as members in 2010 after attending a luncheon event in Wenatchee to celebrate the opening of WPC's Eastern Washington office.
Over the years, Joe and Susan became active members of WPC, supporting our new expansion in Eastern Washington with monthly donations.
In January of 2016, Joe died peacefully in his sleep at his home on the orchard in Monitor. Shortly after his passing, we were informed that Joe had listed WPC as a beneficiary in his will, leaving a Legacy gift to support the growth and important work at Washington Policy Center.
Joe attended the University of Idaho with the intention of pursuing a degree in forestry, but was drafted into the Navy in February of 1946. He was sent to the Navy Class A electronic service schools at Great Lakes, Illinois; Ward Island, Texas; and Memphis, Tennessee. He was honorably discharged in 1947. Ever since, he maintained that "Red, White and Blue runs through my veins."
He re-enrolled at Idaho in the fall of 1948. He learned that jobs in forestry had become scarce, so he methodically went from department to department asking how their job market was. When he came to the College of Mines, the dean told him, "If you can't find a job, I will hire you myself!" Joe became a mining engineering student then and there. He graduated from the University of Idaho in 1952 with bachelor's degrees in both mining engineering and metallurgical engineering.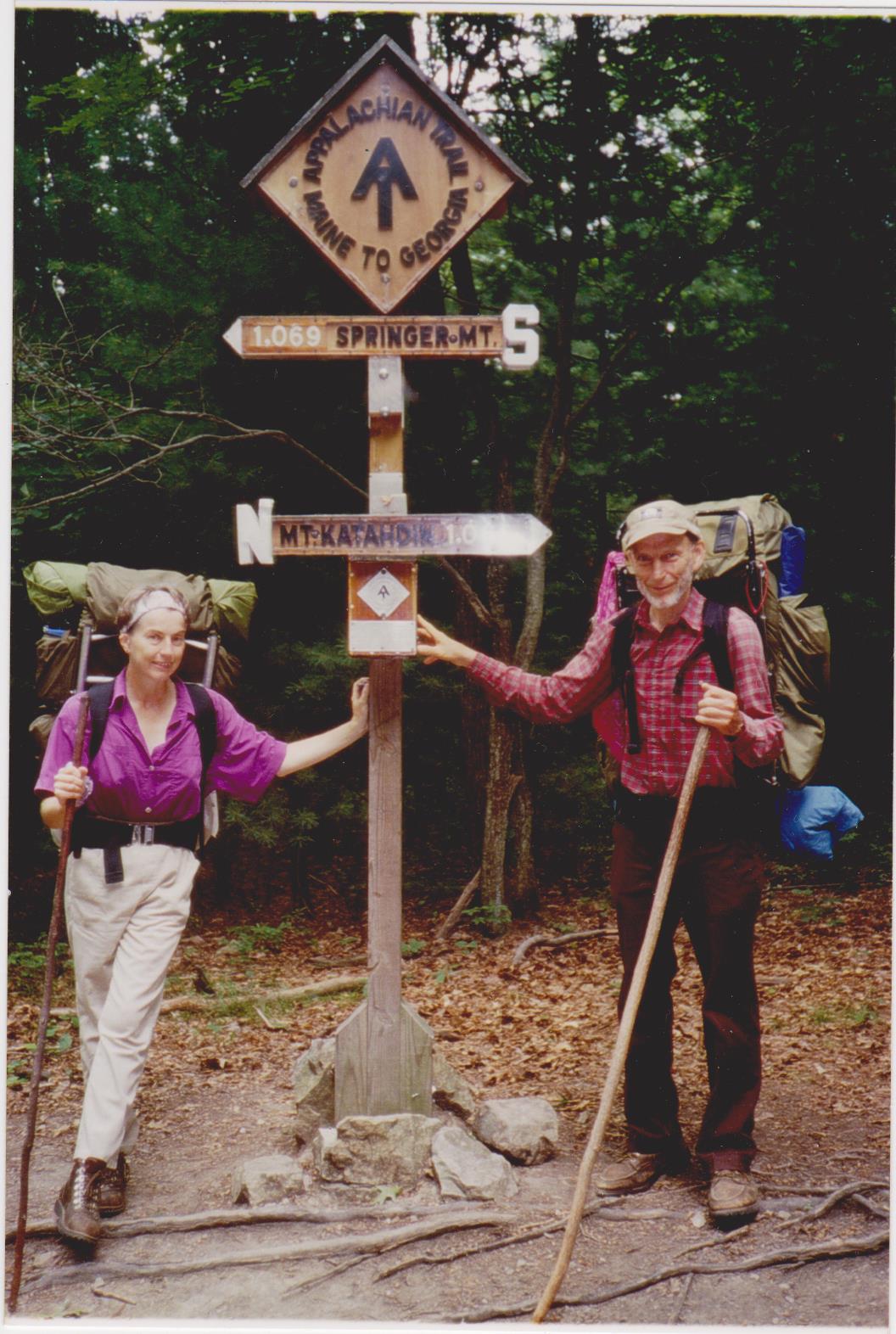 Joe met Susan Stewart at a square dance in Vancouver, and they were married January 21, 1989. They shared twenty-seven years of adventures, hiking and biking many areas throughout the U.S., including the entire Appalachian Trail. Joe and Susan built their retirement home overlooking the apple and pear orchard. He designed a good trail with switchbacks on the hill behind the house and climbed it nearly every day (sometimes twice) for over twenty years. He hiked it for the last time in mid-December of 2015, just a few weeks before he entered his third and final retirement on January 5, 2016. Susan provided loving support for him during the series of strokes, helping him to rally after each one to climb another hill and walk another mile.
Joe was an active person and enjoyed running, biking, racquetball, skiing and hiking, and a continuing quest for adventure. He was a founding member of the Mission Ridge Ski Patrol and participated in the Alpine Roamers Hiking Club, and summited Glacier Peak, Mt. Rainier, Mt. Adams and Mt. Hood. He was involved in just about every fitness class and activity available at the Wenatchee YMCA in the 50s and 60s, and was one of the leaders of their 1966 and '67 Canadian canoe trips. At the age of 70, he started paragliding, and completed over 100 flights.
Joe had six children and twelve grandchildren. His legacy lives on at Washington Policy Center, working to make Washington state a better place for them.
Susan discussed her and Joe's support and Legacy gift with Washington Policy Center.
WPC: How did you and Joe get involved with Washington Policy Center?
Susan: We were supporters of the Freedom Foundation. They mentioned you and we followed up and saw that you were free market-oriented and you were doing great work. Then, when you opened the Eastern Washington office, we were like, Whoa! here it is, this is in our back yard, this is for us! That is how it started.
WPC: How did the opening of our Eastern Washington office get you more involved with WPC?
Susan: We started attending those early morning breakfasts in Wenatchee. Painfully early, perhaps, but very informative. We were able to learn about not only what was going on around our state, but what was happening in Eastern Washington—touching on issues that directly affected us.
WPC: Why did you decide to become financial supporters of WPC?
Susan: The free-market emphasis and the things you stand for are really great. Joe was very generous with his kids and contributed to his grandkids' college. But he always felt that giving them a better world to live in was more important than giving them money. He saw that WPC's work was advancing what he believed in and made our state a better place to live.
WPC: Why did Joe decide to list Washington Policy Center in his will?
Susan: Joe listed WPC as a beneficiary because it is something he truly believed in. It's important to know that his legacy gift is our way of being involved and helping WPC grow and do the work that you do. He was able to invest in a better place for his children and grandchildren to live, even after he was gone.
WPC: What value does WPC bring to our state?
Susan: Common sense. Thorough research. It's not one-sided. You look at the facts and communicate your findings very well to people across the state.
WPC: What do you enjoy most about your Legacy Partner membership?
Susan: Just knowing that I'm helping to support the free-market, common sense work that you do would be enough, but attending your Annual Dinners and celebrating freedom with hundreds of like-minded people in the same room is the icing on the cake. I attended both the Spokane and Bellevue dinners this year. The Bellevue Solutions Summit was also excellent.