Transportation's winding road during the 2020 legislative session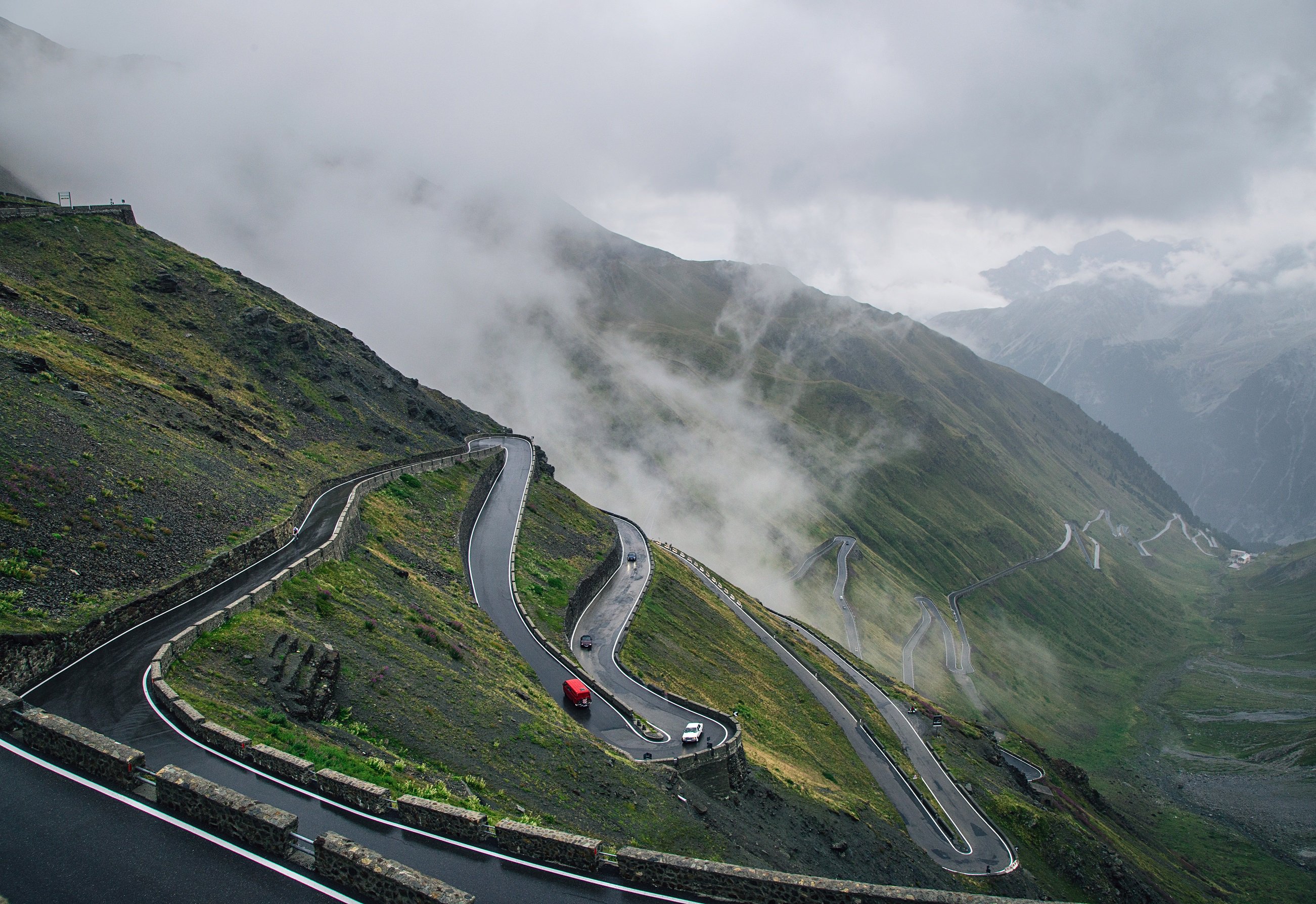 BLOG
The 2020 legislative session was a winding, uncertain road for transportation policy and budget decisions. At times it seemed ridiculous, at other times hopeful. But in the end, it was mostly "meh."
Leading up to and after the passage of Initiative 976, known as the $30 car-tab initiative, lawmakers and various interest groups predicted disaster for transportation funding in the coming session. However, as The Seattle Times aptly described it, those same lawmakers "found relatively quiet ways to patch budget holes this year, leaving bigger fights for next year." In other words, the sky didn't fall – just as it didn't after the passage of Initiative 695. But the will of voters wasn't implemented either.
The $10.4 billion supplemental transportation package was balanced, in part, by assuming capital spending underruns. It maintained current levels of funding for maintenance and preservation programs. Further, projects that had been delayed by the Washington State Department of Transportation (WSDOT), at the direction of Governor Inslee, were fully funded and directed to move forward as quickly as possible. Both of these recommendations were supported by Washington Policy Center in our memo to lawmakers at the beginning of the legislative session.
I have included below a list of some of the projects and studies that were funded in the budget.
HOV surveillance: The Washington State Traffic Safety Commission will oversee a demonstration project in one county to test the feasibility of using automated enforcement technology for high occupancy vehicle lane passenger compliance. The demonstration project will record pictures of drivers and passengers in the vehicle and store this information for the duration of the project. You can read our blog on this project here.

State transportation needs and policy goals: The Joint Transportation Committee is directed to conduct an assessment of statewide transportation needs and priorities, as well as existing and potential funding mechanisms. The assessment must include recommendations on whether transportation policy goals should be revised.

Evaluating transportation projects: WSDOT is directed to provide a report on whether it would be feasible to do performance-based evaluations of transportation projects. The final version of the budget does not include specific direction to use the state's current transportation policy goals, or WSDOT's desired policy goals, as criteria. This leaves me wondering what WSDOT's chosen criteria will be.

Freight and commuter rail safety: The Joint Transportation Committee will oversee a consultant study on rail safety governance best practices, including passenger and freight rail. This includes consideration of the recommendations provided by the National Transportation Safety Board (NTSB) after the 2017 Amtrak derailment.

Road Usage Charge impacts and phase-in plan: The Washington State Transportation Commission is directed to study the effects of a Road Usage Charge on passenger and light-duty vehicles, including plug-in hybrids, autonomous vehicles, state fleets, and transportation network companies (TNCs). They are also directed to study how a Road Usage Charge could have disparate impacts on various populations, including vulnerable and low-income people. Ultimately, they are to create a phase-in plan and test any new mileage reporting methods, equity policies, and cost-reduction techniques.

Impact on car tabs if I-976 was upheld: The Department of Licensing is directed to provide a monthly report on the difference between actual collections on car tabs compared to collections if I-976 was not placed on hold and people were receiving the tax relief they voted for.

Payment plans for car tabs: The Department of Licensing is also to provide by the end of the year a plan to allow vehicle owners to pay their exorbitant car tab taxes and fees in quarterly or monthly installments.

In addition to funding projects and studies, lawmakers included a few sneaky budget maneuvers you may not know about. I've listed a few below.
The Washington State Transportation Commission's multimodal funding is replaced with toll revenue. This may present a conflict of interest, as the Commission sets toll-rates, and would effectively be in control of its own revenue source. If the Commission continues to receive toll revenue for its minor toll-related activities, the legislature should seek final authority on proposed toll rates, since lawmakers are directly elected and accountable to the public, while the Commission is not.

The Washington State Patrol is also going to receive money from tolls (to replace its multimodal funding).

The WSDOT Toll Division is directed to develop an "ongoing cost allocation method to assign appropriate costs to each of the toll funds for services provided by each [WSDOT] program and all relevant transportation agencies, including the Washington State Patrol and the Transportation Commission." In other words, we can expect toll money drivers pay to be used not just on expanding the toll facility, but also to pay ever-expanding public agencies.

Nearly $2.5 million in I-405 and SR 167 toll revenue paid by drivers north of Bellevue is provided to subsidize the maintenance of I-405 between Bellevue and Renton.
In addition to the budget, which consumed most of the transportation debate during the 2020 legislative session, there were a couple bills that received attention regarding Sound Transit and the Road Usage Charge, though they ultimately failed to pass.
Several bills attempted to bring greater accountability to Sound Transit and car tab tax relief to the public. One of the bills that passed out of committee was Senate Bill 6606, which would have repealed the 1999 vehicle depreciation schedule Sound Transit currently uses, which overvalues cars so Sound Transit can get maximum tax revenue, with the newer and fairer 2006 schedule in state law. This legislation could have been good policy, but it had major flaws – it did not provide any retroactive refunds to taxpayers for overcharges they have paid for three years, and it repealed parts of the voter-approved Initiative 976. I don't believe it was ever intended to the pass the legislature this session.
This is unfortunate – as people in the Sound Transit taxing district continue to pay extremely high car tab tax overcharges.
Meanwhile, though Initiative 976 has been mostly upheld by the King County Superior Court and its injunction has been removed effective March 27th, there will likely be an appeal or request to reinstate that injunction by the plaintiffs.
Lawmakers also attempted to impose a Road Usage Charge, or mileage tax, on owners of electric vehicles and hybrids. That effort failed as well, though it may reappear next year. Washington Policy Center will continue to advocate for protection of any per-mile charge under the state constitution's 18th amendment, which protects money for highway purposes only. We also continue to encourage lawmakers to reduce artificial cost-drivers in transportation projects. These should be eliminated before a new tax is imposed on the public.