The environmental left celebrates failure and ignores progress: two examples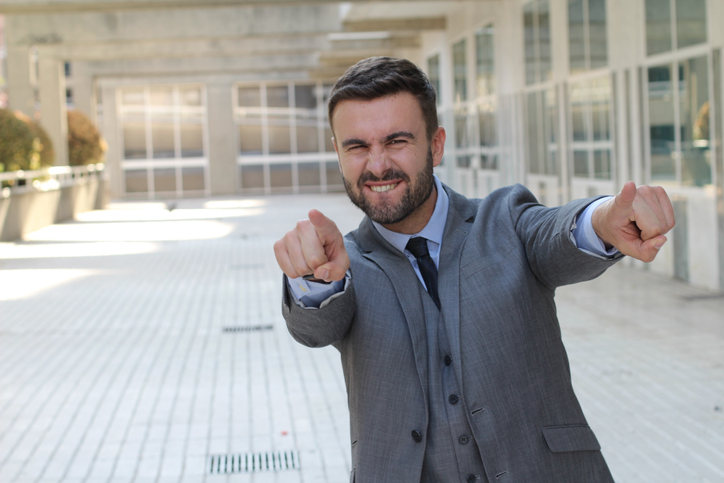 BLOG
In Washington state, there is an inverse relationship between environmental data and the messages of the environmental Left. Where data show progress, environmental groups proclaim alarm. Where the evidence points to policy failure, they claim success.
Here are two recent examples.
City of Seattle climate policies
Seattle city officials consistently tout their credentials as climate leaders. On the front page of the Seattle Office of Sustainability and Environment, they claim that the city is a "Climate Vanguard City" according to the Carbon Neutral Cities Alliance. So, how is Seattle doing at reducing emissions? Not well.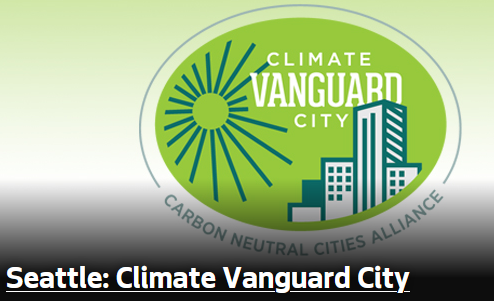 The city tracks two CO2 emissions metrics: core emissions and expanded emissions. They describe the difference this way: "Core emissions include the transportation, buildings, and waste sectors. Core emissions sources are those the city can most directly and significantly impact. Expanded emissions include all core emission sectors as well as additional sectors that the City has less direct influence over."
Using either metric, the city's emissions are increasing. The city's core emissions increased by 1.1 percent between 2016 and 2018. Expanded emissions increased by 3.3 percent during that period.
City officials set a goal of reducing expanded emissions by 58 percent by 2030 compared to 2008. They are very far from meeting that goal and are headed in the wrong direction.
Snake River salmon runs
As we noted earlier this year, despite claims from the environmental Left that Snake River Spring/Summer Chinook returns would decline this year, they increased by 17 percent. Fall Chinook returns are showing the same trend and are currently 41 percent larger than last year.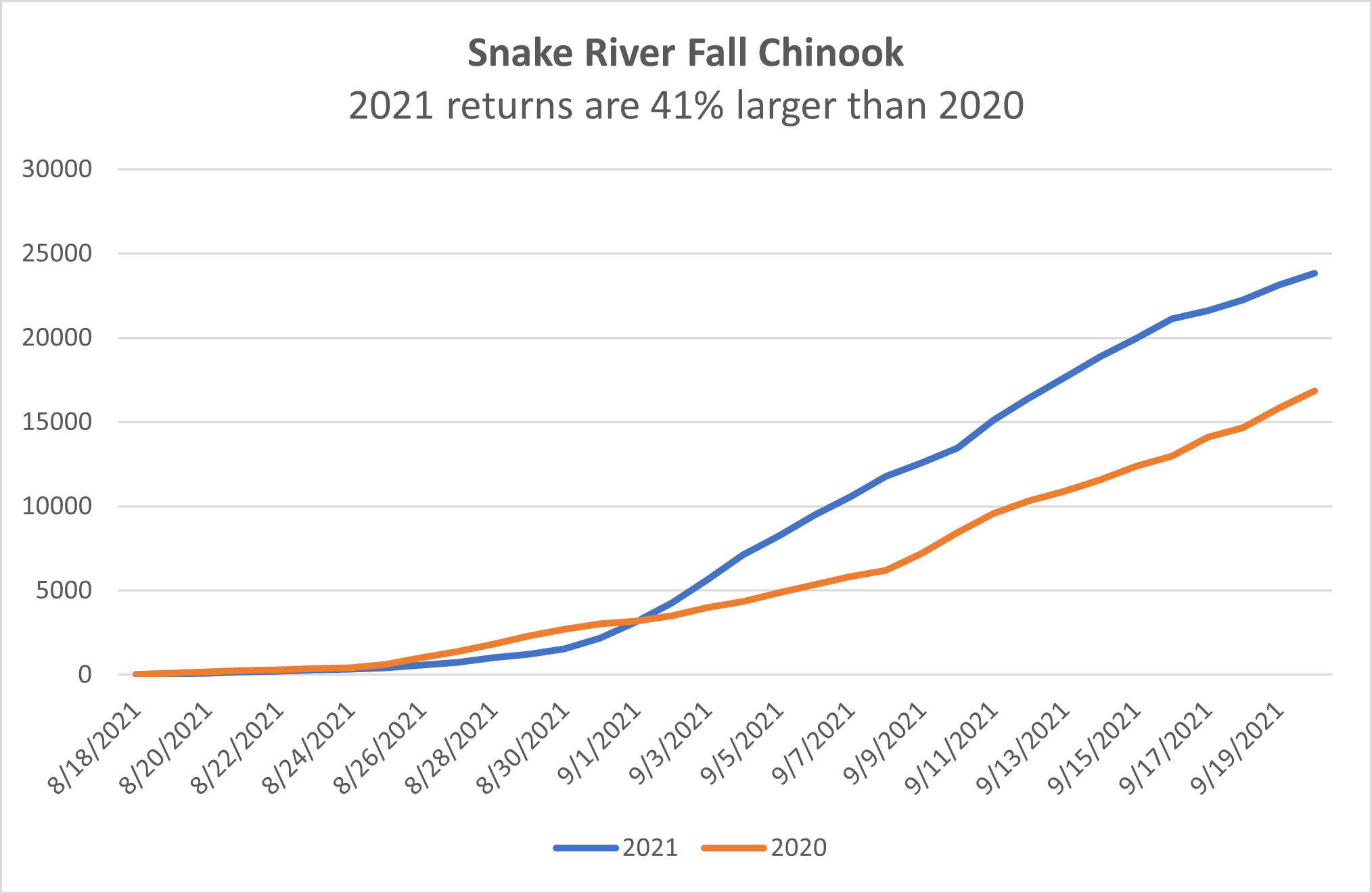 The metrics also point to even larger returns next year. Despite that, many environmental groups and activists claim salmon returns are declining. So, I offered to bet on the 2022 Spring/Summer Chinook returns. Only one person took me up and made the bet for only $5, though that is still more than anyone else.
Anti-dam activist Scott Levy sent me an offer to bet $5,000. Even if I am 80% sure I am correct, that means I am still risking $1,000 – more than I have to spend. I did offer to increase my offer to $100. He never responded. If he thinks he is correct, why not take the $100? He wasn't serious, which has been typical of dam opponents.
Ultimately, dam opponents know the data aren't on their side, so they duck the bet even as they continue to claim salmon runs are declining on the Snake.
Effective environmental policy requires that our prioritization and system of rewards be based on actual data. Public officials' demands that Congress spend $33 billion on the Snake River are based on demonstrably false claims that salmon runs are headed to extinction. Claims that Seattle is a "vanguard" in climate policy is based on the false assumption that the rhetoric of city officials is matched by results. Such false claims are one reason the state has such an abysmal environmental policy record and will likely continue to fail, despite the rhetoric.