State funding cut and union pressure lead to closing of two charter schools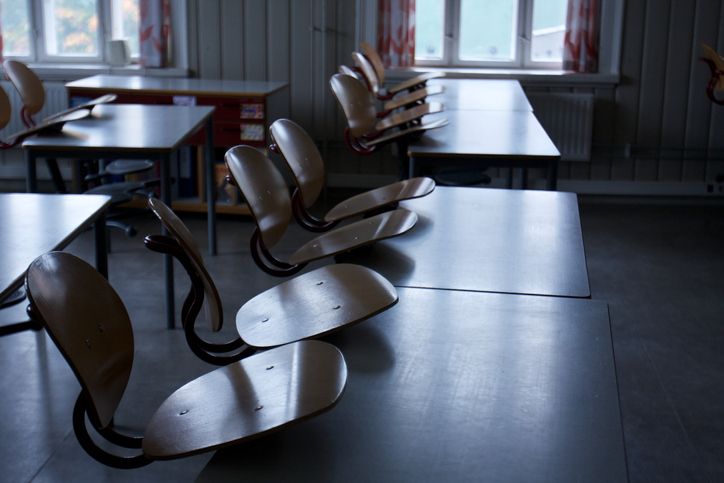 BLOG
The Seattle Times reports that two Washington state charter schools will close at the end of this school year. Officials at Excel Public Charter School, serving 189 middle-school students in Kent, and Destiny Middle School, serving 162 students in Tacoma, announced they will close their doors for good. These are not elite public schools; they primarily serve low-income, minority working families.
It's always problematic when a public school closes, but especially so when the schools, as in this case, enjoy such enthusiastic support from students, parents and teachers.
The obvious question is "Why?" We're already hearing much nice-sounding spin, but let's be frank - the blame lies squarely with the WEA union and their allies in the legislature.
Since the day voters made Washington the 42nd state to allow families to choose a charter public school, union officials have worked to shut them down, through two failed lawsuits, disruptive public protests and funding cuts in the legislature.
The Charter School Association, which was set up to defend the interests of students and families, has so far been out-matched by their more politically savvy opponents. By taking a soft, behind-the-scenes approach during this year's legislative session, the Association sought to slip through Senator Guy Palumbo's (D-Maltby) amendment to provide equal funding for charter schools (which have been cut about 20% compared to other public schools).
This would be commendable if it worked, but Sen. Palumbo was out-voted by his fellow Democrats (Republicans uniformly support funding equity for charter families).
Seeing they would continue to face funding discrimination from the powers that be, the leaders of Excel and Destiny Middle no doubt saw no path forward. Given the political hostility, they seemingly had no choice but to shut down. The move comes shortly after SOAR Academy, a charter school serving 220 children in Tacoma, announced its closure due to lack of funds.
These are not amateur educators. Excel and Destiny Middle are part of the successful Green Dot network, operating 28 schools in three states, including California, Tennessee and Rainier Valley Leadership Academy in Seattle. These are experienced well-run schools, successfully helping students catch up and succeed in school.
Washington lawmakers cut charter public schools by about $2,500 per student in local levy funding. Ironically, charter parents may vote for their levies, but then find the money doesn't go toward the education of their own children. In addition, district officials deny charter families access to facilities, forcing these public schools to pay rent out of their limited operating funds, further limiting resources in the classroom.
As a long-time education advocate who supports learning choices for children, I find this heartbreaking. Our policymakers deny charters fair and equal funding, and once again the low-income, minority families who preferred these schools for their children have been left out in the cold.