Recently published hospitality job loss data shows Washington is ranked 9th worse in the nation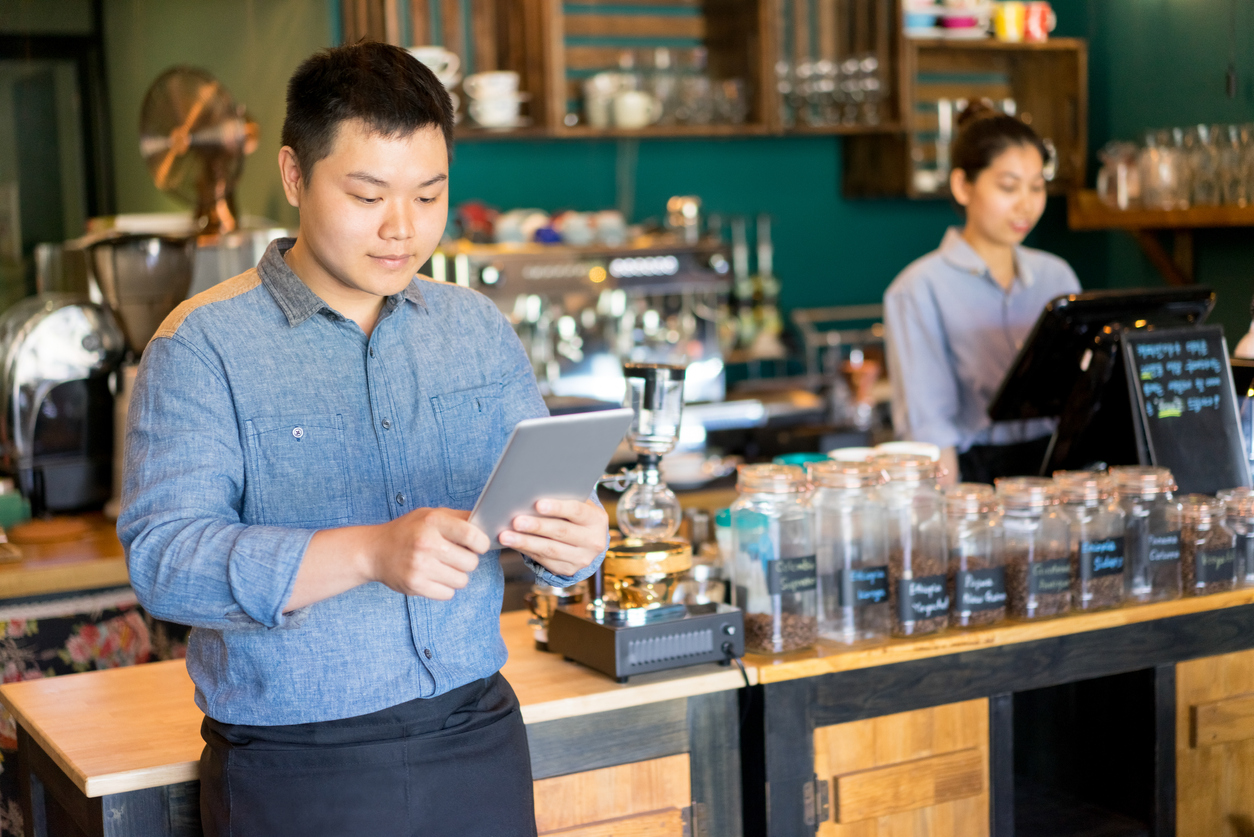 BLOG
A recent study by the State Policy Network illustrates hospitality industry job losses from January 2020 to January 2021 and, unfortunately, Washington State has some of the highest number of jobs lost in the nation. This is primarily due to the prolonged mandated lockdowns the state has forced on restaurants, hotels, bowling alleys and other hospitality establishments.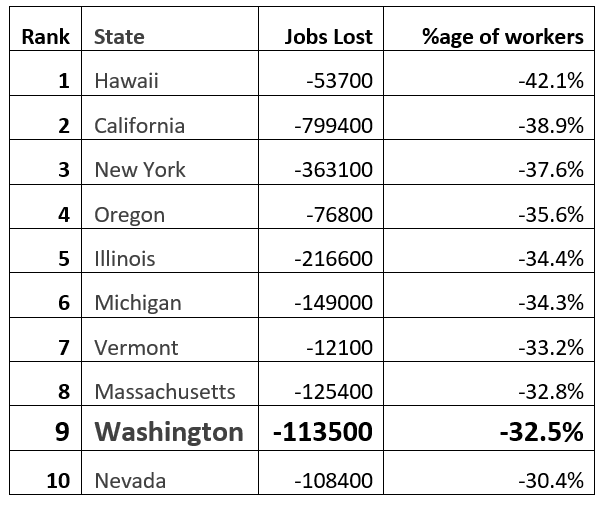 The least affected state in the nation was Idaho, with a loss of -1.7% jobs. States that have pursued a more aggressive re-opening schedule, unsurprisingly have seen lower job loss numbers. This includes states comparable to Washington in population such as Arizona (-17.3%) and Tennessee (-17.0%), neither state having mask mandates. Even states such as Virginia (-19.4%), that also has a mask mandate, has seen less job losses than Washington.
Moving to Phase 3 certainly should help the economy recover. Washington business, however, need to know what a Phase 4 looks like now so they can plan for the future.
Uncertainty is the killer of small business.
The Washington Policy Center has done extensive studies of the effectiveness of the lockdowns and the data shows that restrictive lockdowns are not working.
The lockdown restrictions on our state should be lifted now and reasonable health guidelines allowed. Businesses in other states are operating safely. They can operate here too as long as they can show they can do so safely in limiting the spread of COVID-19.
This is the right approach to re-opening our state's businesses safely.