Charter schools in Washington state are showing what access to a great public education looks like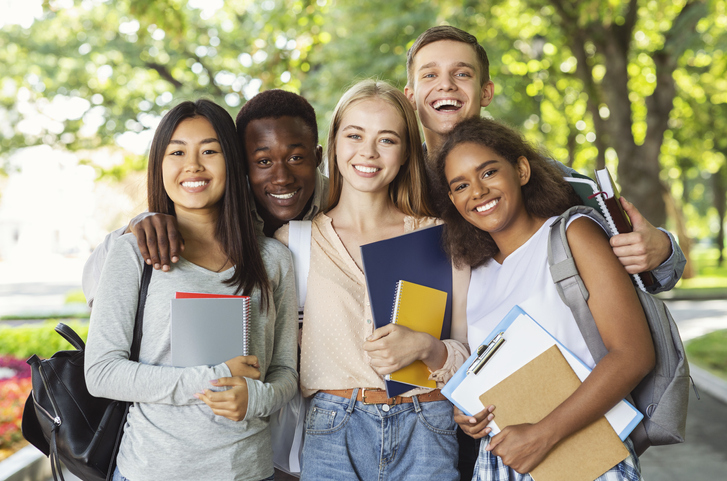 BLOG
Summit Atlas charter school in West Seattle is celebrating its first graduating class. The popular parent-backed school is showing what access to a great public education can accomplish – 90% of its first group of 33 graduates are headed for college.
Local news site West Seattle Blog reported on the graduation ceremony with photos of students in cap-and-gown and happy families gathering to celebrate their success. Refreshingly, the story is reported as straight news, without the usual negative bias state and national reporters routinely aim at charter school families.
Summit Atlas is just one of three Summit charter schools in Washington state, serving over 500 students in grades 6-12. The others are Summit Sierra in Seattle's International District (historically known as Chinatown) and Summit Olympus school in Tacoma.
Summit Schools are recognized as among the 14 most innovative high school programs in the world. With the use of the latest technology, students learn at their own pace, with hands-on support from teachers and other skilled educators.
As a choice-based public school, Summit Atlas is popular with parents and students. Here's an exchange between a West Seattle blog reporter and a graduating student:
Reporter: "What are you planning to do after high school?"
Student: "After I graduate tonight I plan to attend Pacific Lutheran University, major in criminal justice, and transfer to a law school."
Reporter: "What were some of your favorite parts about being in a brand-new school?"
Student: "My favorite part has to be the people and the teachers we had. Summit has a unique blend of an amazing community that made learning enjoyable and made me want to show up at school every day."
This student reports that the close and supportive community at Summit Atlas made him want to show up for classes every day.
This is what public education should look like – a relentless focus on academics and learning support for students, free of the low standards, high drop-out rate, Critical Race Theory controversy, and homeless encampments that typically plague Seattle's other public schools.
Many state lawmakers, however, oppose charter public schools. Earlier this year Democrat majorities in the state house and senate acted to repeal the charter school law, and voted to cut funding for charter school families (charters receive about $3,000 less per student than other public schools).
Despite harsh treatment by some of the hardliners in power, however, students, parents and teachers at Washington's public charter schools continue an intense focus on high academic standards and individual learning. Hostile politics aside, the graduates and families at Summit Atlas have every reason to celebrate.