The Debate on Climate and the Environment at Gonzaga University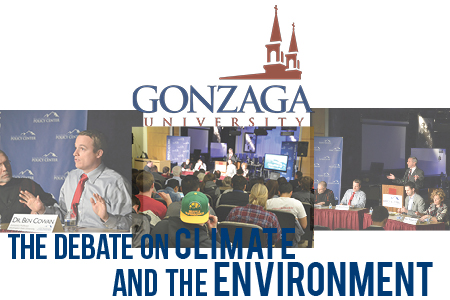 If you missed this week's Debate on Climate & the Environment, watch it online!
Did you miss our Debate on Climate & the Environment this week at UW and Gonzaga? Watch it online by clicking here!
---

Over 100 Gonzaga students, community leaders and Washington Policy Center Young Professionals joined together in Wolff Hall to engage in the debate on climate and the environment. They heard from experts in the field to discuss if the Government or Free market should take the lead in tackling environmental issues.The event was moderated by Nadine Woodward of KXLY.
---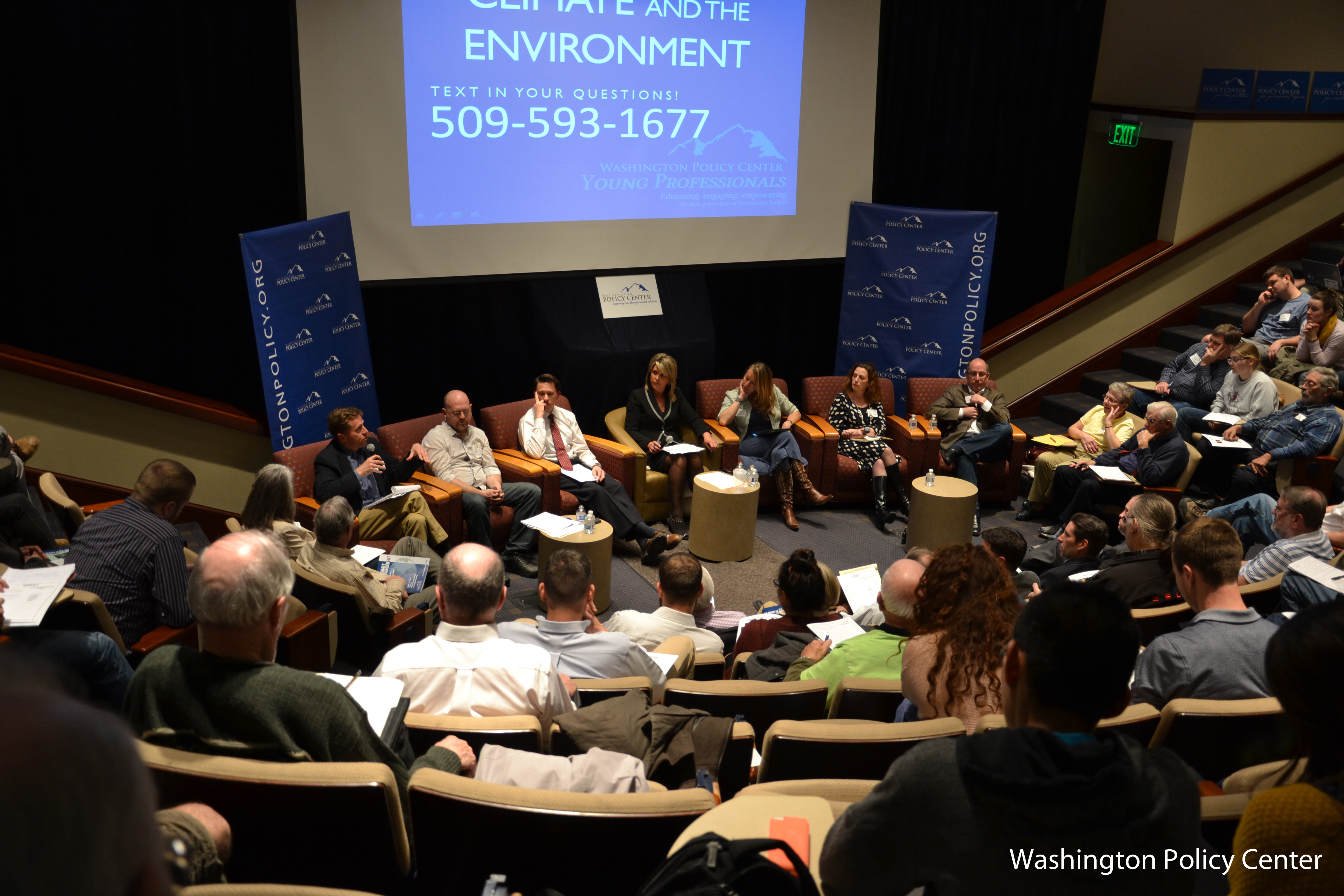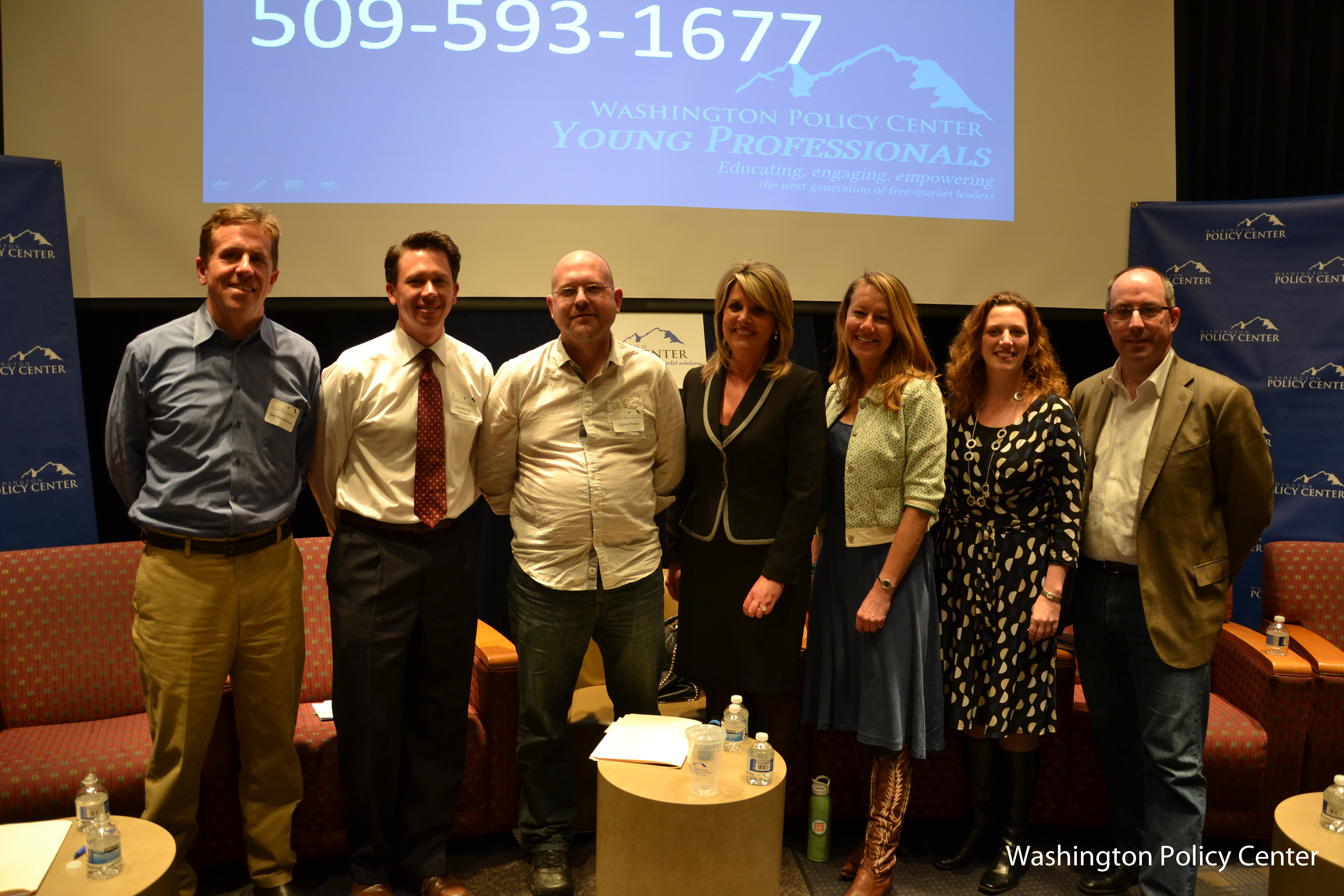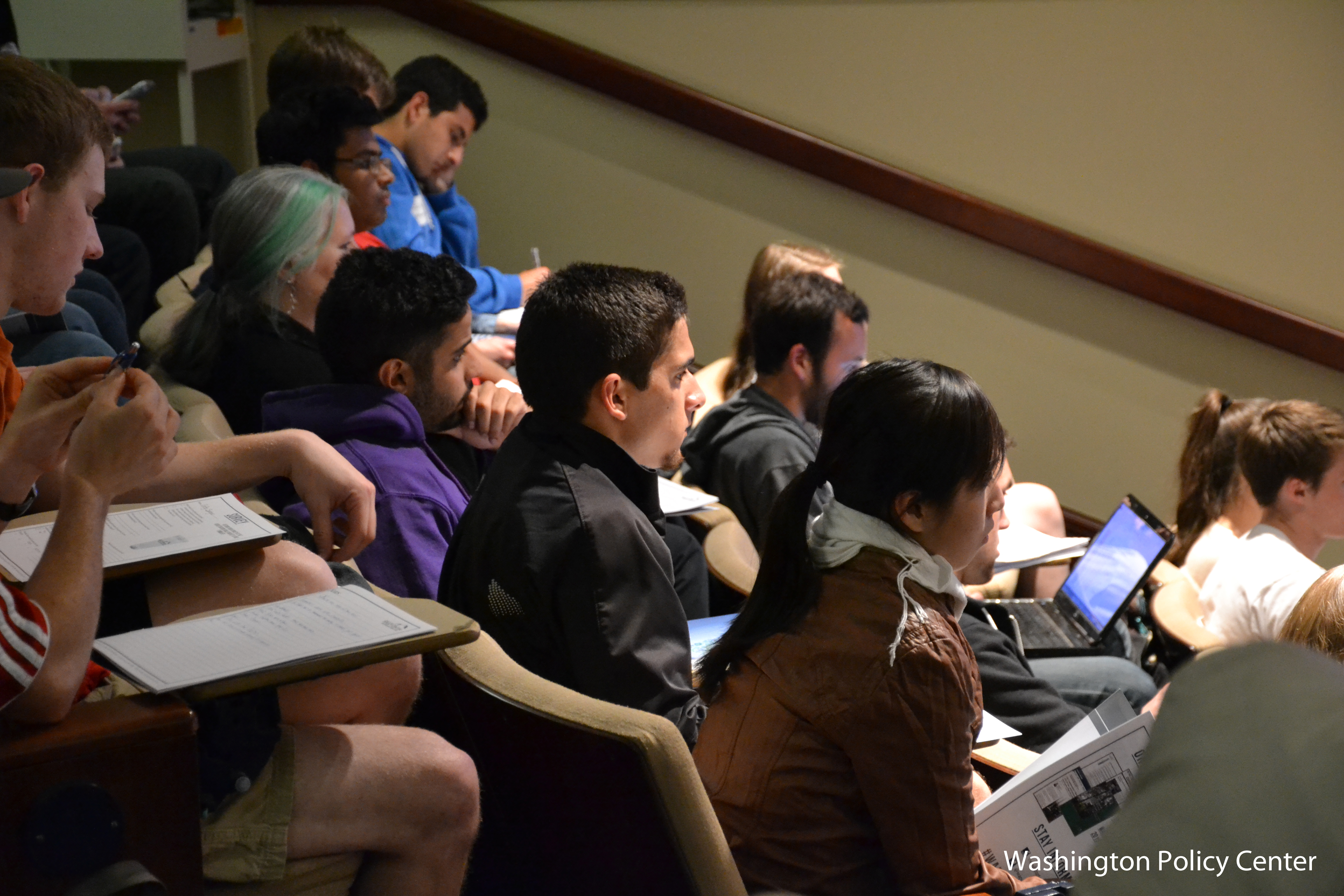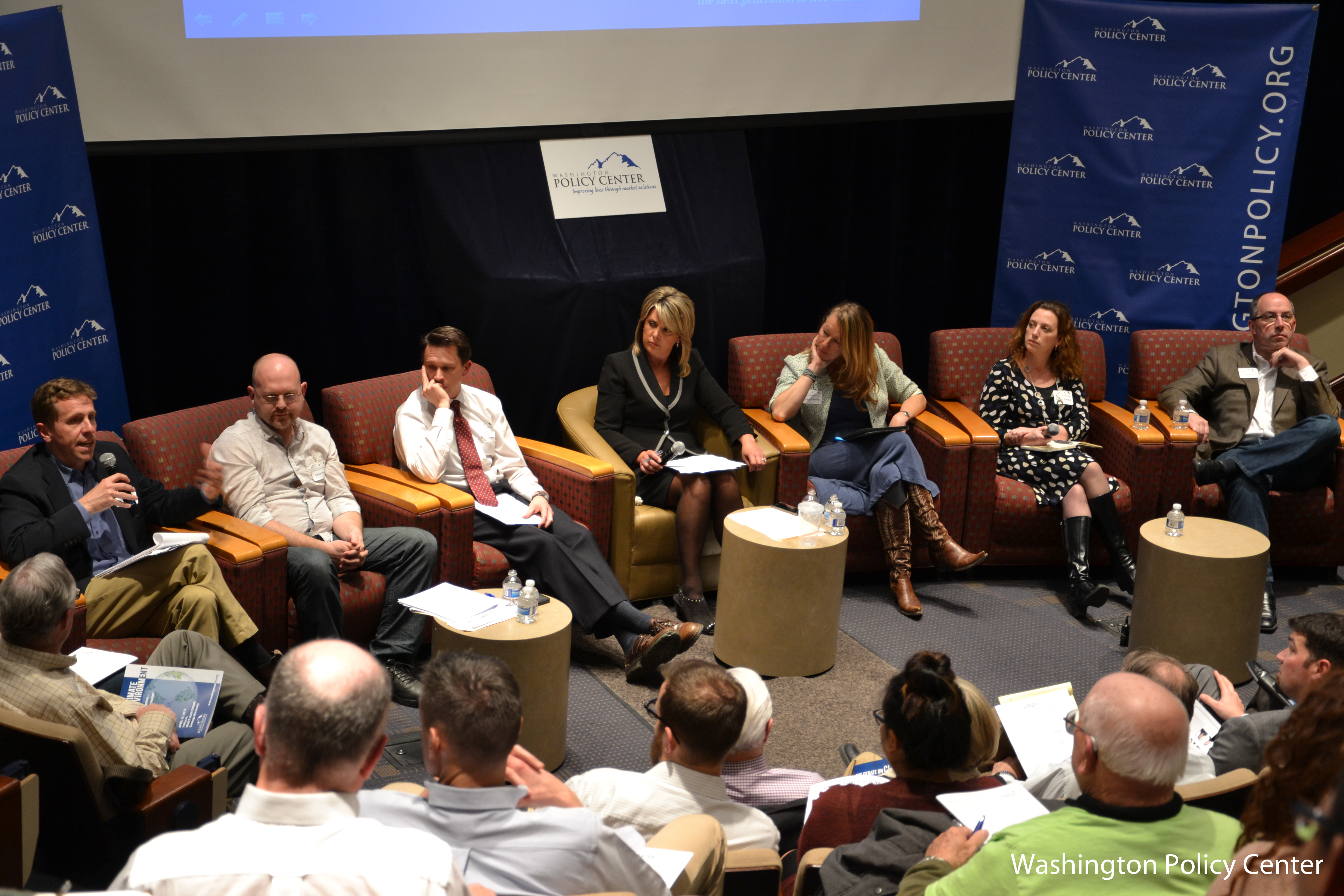 A special thank you to our event sponsors:
Rick and Nancy Alvord
Cassan Enterprises, Inc./Dollar Rent a Car
John and Kathy Connors
Patricia Edwards
Tom and Peggy Hayward
Don and Melissa Nielsen
Terry and Jane Petter
Bob Tippett, The Tippett Company