Seattle YP HOLIDAY PARTY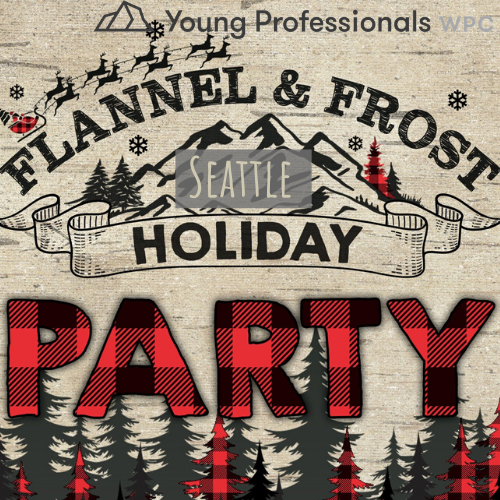 Sip, Savor, and celebrate the season with WPC YP's!
THE GIFT OF PERSONAL FREEDOM
During this season of giving, learn how the free market creates unique opportunities to serve communities and those in need. Hear from featured speaker Martin Barrett, founder of SOZO Gifts an award-winning and for-profit company fighting poverty.
*Wear your favorite flannel and bring your favorite book for our book exchange

*ticket includes food and drinks
*That's right -- WEAR YOUR FAVORITE FLANNEL and bring your favorite book for our book exchange. BEST FLANNEL outfit wins SOZO prize!
Featured Speaker:
Martin and his business partner Monte are experts at making good wine and selling it to benefit good causes. They started a new, award-winning business model, SOZO Gifts, that uses profit to help charities combat hunger. Martin has continued to build on these ideas and is now an expert in helping companies do well- not just in terms of building loyalty with their customer base through shared values but also in benefiting causes and charities that do great work in communities.

Martin is passionate about and ready to speak on this unique approach to building for profit businesses that benefit those in need in a way that government services are limited.
Location: 116 Elliott Ave. West (Downtown Seattle near Olympic Sculpture Park)