2021 Annual Dinner Event - Spokane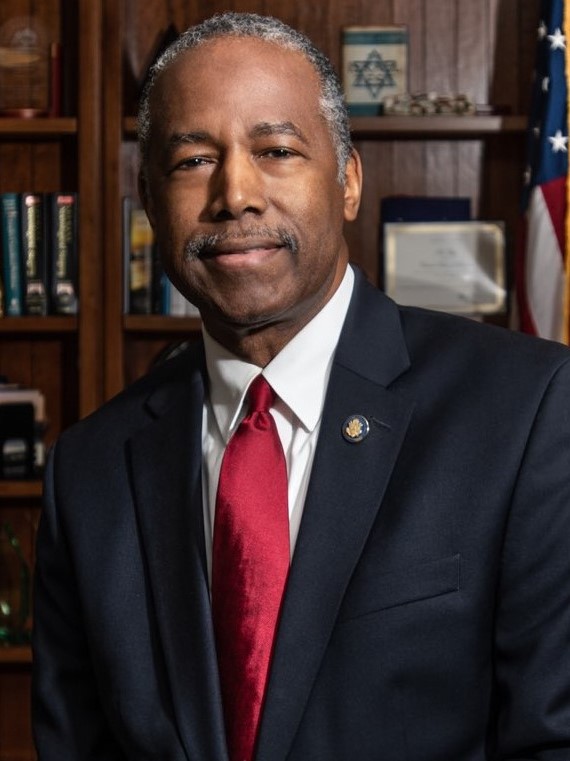 Join us for our annual dinner event in Spokane! This year's featured speaker is former Housing and Urban Development (HUD) Secretary and renowned neurosurgeon, Dr. Ben Carson. Dr. Carson was catapulted into national prominence as a surgeon in 1997 when he and an international team accomplished the first completely successful separation of type two vertical craniopagus twins in South Africa. The twins were joined at the top of the head and facing in opposite directions. They are living without neurological complications. Dr. Carson was appointed Director of Pediatric Neurosurgery at Johns Hopkins in 1984 at the age of 33.
After retiring from medicine, Dr. Carson launched a presidential run and served in the Trump Administration as 17th United States Secretary of the U.S. Department of Housing and Urban Development. During his time as HUD Secretary, the agency once again became fiscally responsible resulting in the first clean audit in many years. Under Secretary Carson's oversight, the EnVision Center which facilitates self-sufficiency in underserved populations was created. Dr. Carson also chaired the White House Opportunity and Revitalization Council developing and expanding the Opportunity Zone program.
Learn more about Dr. Ben Carson at wpcdinner.com. Stay tuned for additional speaker announcements!
Washington Policy Center is excited to be moving forward with arrangements for this in-person event. Please note that we are closely following the COVID guidelines and working with the venues to make sure this year's events are safe.