Two states are adding new jobs, but not Washington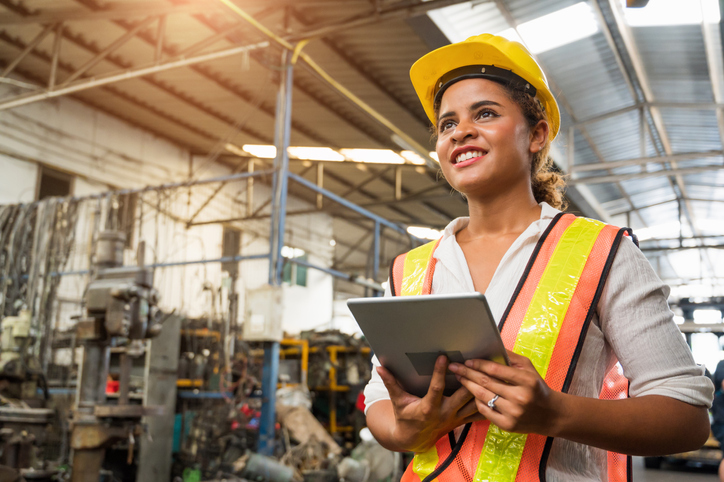 BLOG
The State Policy Network (SPN) has published a study on job recovery during the pandemic and two states, Utah and Idaho have now recovered to a point more jobs exist than there were prior to the pandemic started.
Unfortunately, Washington, who has yet to recover 217,100 jobs lost since the pandemic began, continues to keep business suppressed with overburdensome regulations rather than allowing businesses to operate safely according to CDC or local health board recommendations.
The State Policy Network study shows that, for dozens of states, recovering the lost jobs due to the pandemic, is still several years off.
Washington Policy Center has also recently published a detailed study showing that current restrictive lockdowns are not working. It's not surprising, since lockdown policies are based on faulty assumptions about the primary source of COVID-19 infections. State officials assume small business, restaurants and other hospitality services are where the majority of new infections originate, but science shows this is not the case.
As a result of the faulty assumptions, lockdown orders punitively shutdown the hospitality industry. Even with limited reopening at 25%, the lockdowns are still putting thousands of workers on to state-funded unemployment benefits.
Opportunity Washington recently published a survey taken February 3-7 of Washington voters. The results were not surprising, economic recovery, jobs and dealing with COVID-19 were the top issues concerning voters with 73% of the respondents ranking economic recovery as the issue the state needs to be focused on.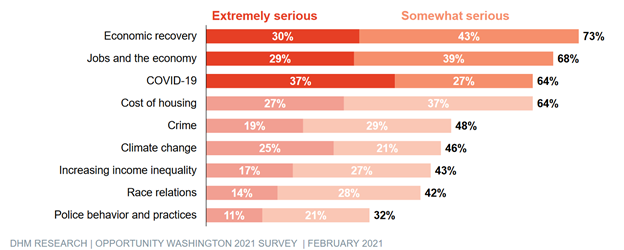 The lockdown restrictions in our state should be lifted as long as a business can operate under the COVID-19 safety recommendations.
This is the right approach to re-opening our state's businesses.
The longer businesses are forced to operate in limited capacity, the more businesses will fail as they are unable to turn a profit, particularly in low profit margin businesses such as retail and hospitality.
For more on re-opening the economy under medical guidelines, see Dr Roger Stark's latest article on the 'The Medical Argument for Reopening the Economy'.