Requiring business to enforce state mask rule is impractical and an overburdensome use of government authority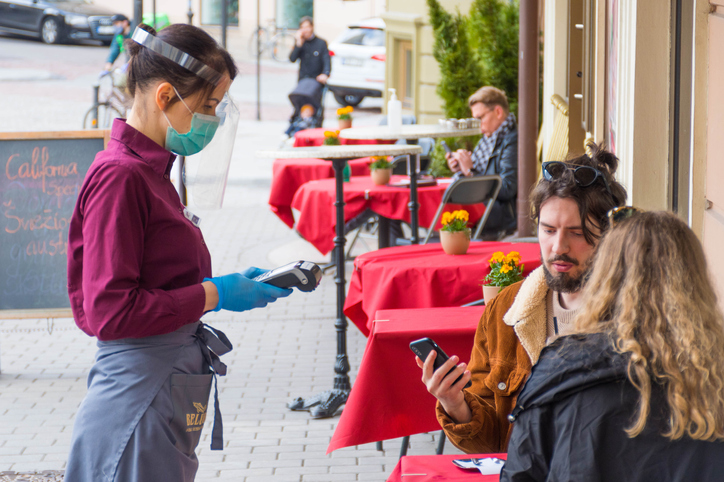 BLOG
Washington Policy Center reported on May 12th that the state planned a mandatory collection of personal information when visiting a restaurant. This was subsequently reversed after public outcry and pressure from citizens, business owners and after multiple media outlets reported on the ruling.
In a similar fashion to the original contact tracing proclamation, Governor Inslee announced on July 2nd that businesses would not be allowed to serve customers unless they were wearing a mask. Compliance is enforced through the state Labor and Industries (L&I) review and audits.
While using masks in public places may reduce the spread of COVID-19 and other communicable diseases, the use of L&I to bully businesses to enforce mask wearing, is not the right approach.
The requirement will effectively deputize business owners to regulate customers behavior on behalf of the state under the threat of losing their business license or criminal charges if they don't comply. The rule erodes the basic right to privacy and violates basic civil rights. Under the governor's orders, nearly all civil rights are already suspended. The new order would now recruit private business owners as enforcers of government edicts.
Many business, law enforcement and other government agencies are unwilling to risk confrontation with customers over the new mask wearing rules. They see their roles as educators, not enforcers.
Requiring business to enforce state law is an overreach of government.
Washington Policy Center believes the correct course of action is not to require a business to be the enforcement arm of any government agency. The business, may of course, at their own discretion, refuse service to those who don't follow the rules.
The safety of Washington residents is, of course, important but both residents and businesses have been sensible in their approach to the COVID-19 crisis and can self-regulate themselves to keep our communities safe. The vast majority of business owners will continue doing everything they can do to keep their customers safe.