No easy answers for agriculture, workers, and COVID-19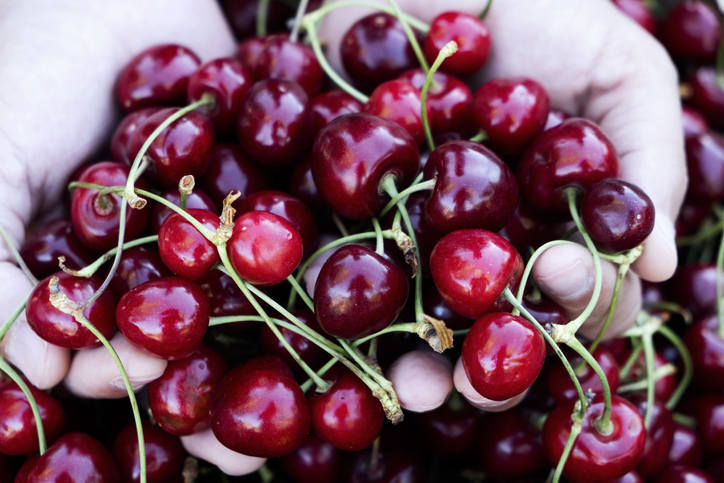 BLOG
Washington's cherries are starting to show color.
But will there be anyone to help harvest the 2020 crop?
Familias Unidas por la Justicia recently filed a lawsuit in Thurston County requesting a permanent injunction stopping the use of bunkbeds in temporary worker housing units throughout our state.
Agricultural employers throughout Washington might be experiencing déjà vu after a brief reprieve from the pressures of the hiring process. The suit, which focuses more specifically on housing and the incoming wave of temporary H-2A workers from abroad, would, again, jeopardize homes for those workers, put farms at risk, and allow produce to rot in the fields.
Lawsuits like the one filed by FUJ undermine the value of the workers they are purportedly representing by tarnishing the reputation of the people trying to make a living on a temporary H-2A visa. Despite what farmworker unions claim, temporary H-2A visas are issued not in spite of having a local workforce but rather in answer to a local workforce shortage.
The FUJ suit alleges the continued use of bunkbeds for workers in Washington state constitutes a "patently inadequate" solution that would cause "grave irreparable" harm to "all farmworkers" and requests that all the emergency rules for temporary worker housing be subject to judiciary review. According to statements made in the press, the impetus for the suit was the banning of bunkbed use in Oregon for the 2020 farm season.
The first lawsuit to ban bunkbed use in Washington state was negotiated to the alleged satisfaction of all parties, including FUJ. The negotiations included six feet of spacing between beds where possible and the installation of plastic barriers between beds where spacing was not possible. The mediation conclusion also included requirements for increased ventilation in sleeping quarters and offset head-to-toe sleep arrangements in bunkbed settings. In addition to these measures, there are additional inspections for living quarters and retrofits of temporary worker housing that include the installation of plastic barriers between bathroom sinks, increased ventilation throughout the housing units, and increased sanitization of common areas required.
Growers are also required to follow safety and health measures from the Washington State Department of Health and the Department Labor and Industries. The rules include establishing working and living groups of no more than 15 people, providing new PPE daily that includes gloves, face masks, face shields, hand sanitization stations, and establishing proper social distancing protocols. Methods for transportation have also been updated to include staggered, distanced, or limited seating in vehicles, and creating health check measures for all employees before they report for work each day.
The 15-person working and living groups were previously adopted by the Department of Health for housing and limiting contact in an effort to ensure potential infections do not spread through all residents of temporary housing units.
As for the comparison to Oregon, it is an apples-to-oranges measurement. According to the Oregon Employment Department Foreign Labor Certification Program, as of June 8 they had received 1,500 applications for temporary H-2A workers for the 2020 season. Washington, on the other hand, welcomed 26,000 temporary H-2A workers in 2019 – 17 times as many as Oregon – and applied for 30,000 this year.
Oregon's temporary labor force is no less critical. However, it is far less catastrophic if Oregon's workforce is cut in half or removed. Our state's fruit industries survive with the much-needed and appreciated help of its temporary H-2A labor force, the need of which is borne out year-after-year by the return of those workers.
Additionally, the unproven reduction in risk of COVID transmission from eliminating bunkbeds imposes huge costs to farmworkers (who lose income) and the food supply chain. Agriculture contributes nearly $8 billion in livestock and produce value to the state's economy along with another $8 billion in exports and $12 billion in food processing with many of those dollars coming from our fruit industries. Without the labor force to help grow and harvest those crops, that is produce being left to rot in the fields rather than being picked to generate income and feed families around the state and the globe.
If FUJ is really in the business of protecting the rights, health, and safety of farmworkers – both local and foreign – they would drop any lawsuit that impedes the ability of a worker to report to work if they choose to and, instead, focus their efforts on educating workers and employers. Funds spent on lawsuits would be better spent on masks and other PPE distributed directly to workers or on the creation of educational posters distributed to agricultural employers for display on farms or in temporary worker housing.
If meaningful results are the real goal, instead of spending resources on lawsuits, those who claim to be farmworker advocates should put the money where it matters: into real world efforts that will yield on-farm results.