New poll shows overwhelming public support for school choice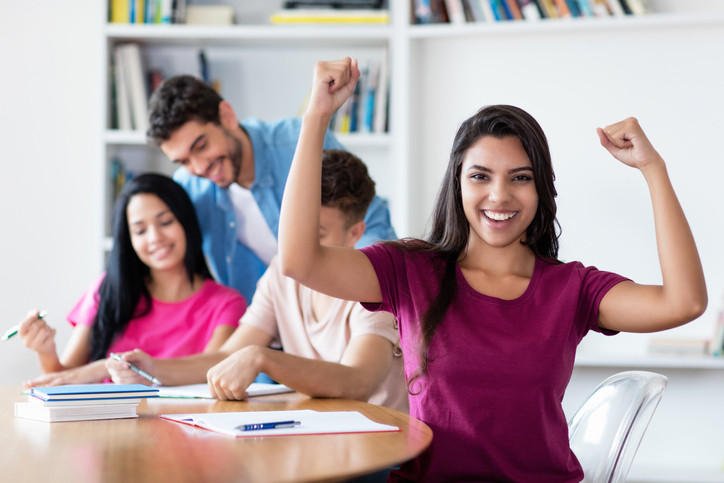 BLOG
A new poll from Job Creators Network/Scott Rasmussen finds that 78 percent of Americans support school choice. And more than three in four Americans think parents should be able to decide which public school their child attends. The poll also reveals that 58 percent of Americans support allowing parents to use tax dollars to pay for charter or private school tuition if the local public school is unsafe or failing to educate students.
Elaine Parker, President of Job Creators Network Foundation, said:
"Americans want a better education system and they want more freedom when it comes to choosing which path their child will take. Given these results, school choice should be a unifying issue for elected officials to focus on---plus it would have a positive impact for America's children."
What is school choice? School choice is a broad term that includes private schools, public magnet schools, public charter schools, online schools, homeschools. School choice also includes public funding to help families pay private school tuition; these programs include private school scholarships and vouchers, Education Savings Accounts, tax credit scholarships and individual tax credits.
School choice is more common today than it was in the past. About one-fifth of students in the United States already benefit from some form of school choice.
Unfortunately, Washington state is behind other states in offering families school choice because the powerful WEA union opposes school choice. In April the union blocked an effort in the legislature to give charter schools a portion of the local levy funding other public schools get, which amounts to about $2,500 per student, or 20 percent of school funding.
Nevertheless, families here know that Washington's charter schools are delivering great results for students. New charter schools open every year in our state, and many have long waiting lists. Charter schools are giving students a chance to achieve academic success in school, lifting the hopes and dreams of many Washington families.
School choice puts parents in the "driver's seat" in directing their child's education. It shifts the power to decide a child's education from the monopoly, union-controlled schools to parents and students, where it belongs. School choice holds schools accountable for results, as school officials will improve their schools to keep parents from leaving.
Americans have many reasons for supporting school choice, but the strongest reason is a parent's natural desire to give their child the best possible start in life. Parents want to be able to choose a school that is a good fit, but many are blocked by zip code and circumstance from doing so.
This new poll shows very strong support for allowing all parents to avoid their zip-code-assigned-school, to escape failing schools, and to give parents the power to choose the school their child attends.