King County judge upholds most of Initiative 976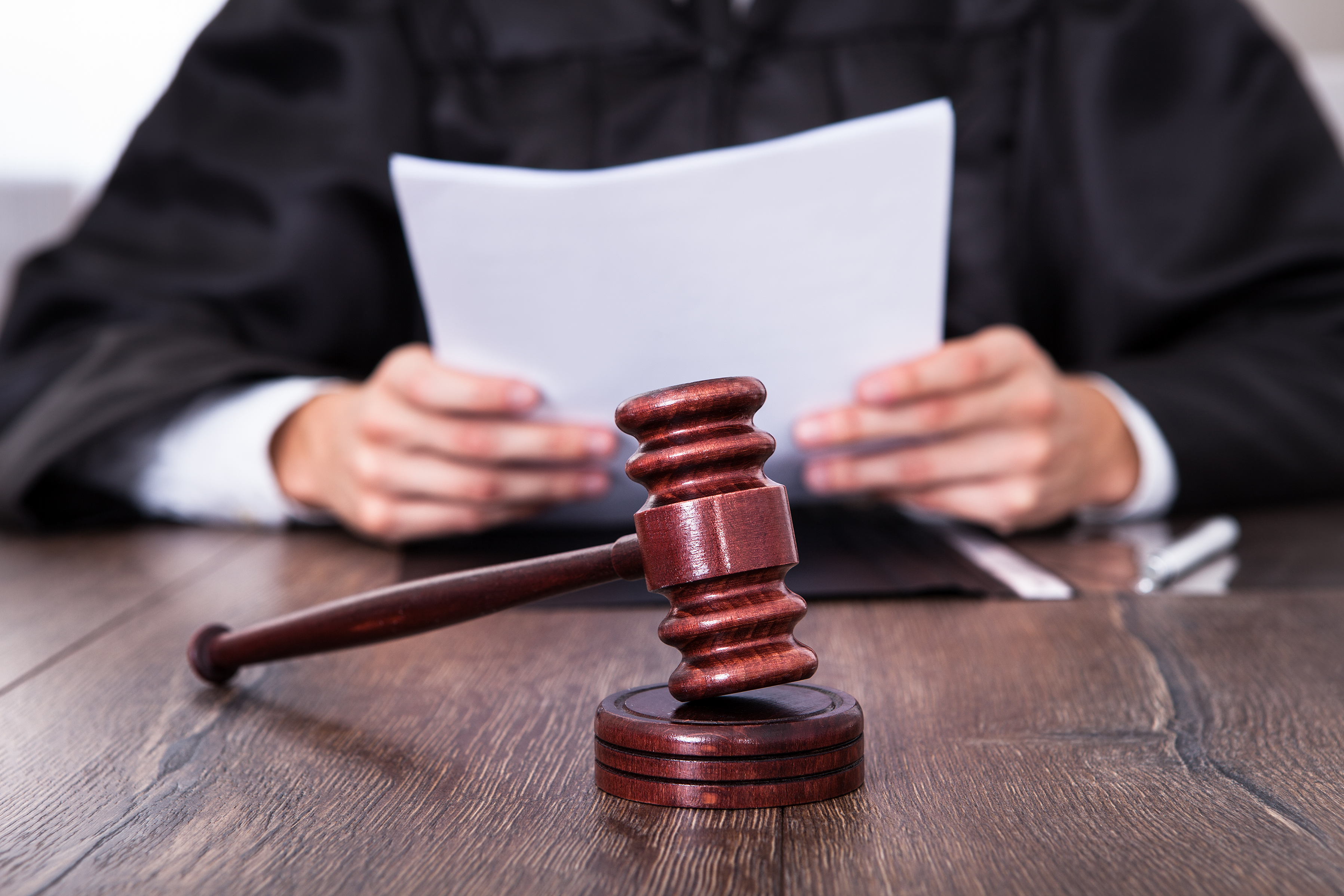 BLOG
King County Judge Marshall Ferguson dismissed all but two constitutional challenges to Initiative 976 today.
Notably, he declared that the plaintiffs did not satisfy the burden of providing beyond a reasonable doubt that I-976 violates single-subject rule or subject-in-title rule, both in Article II Section 19 of the Washington Constitution.
The court noted the ballot title is "general, not restrictive." The initiative broadly addresses motor vehicle taxes and fees in the title, and the court agrees that Sections 2-11 and 13 of the initiative directly address motor vehicle excise taxes.
The arguments given by plaintiffs that the initiative violates the subject-in-title rule also failed to establish a violation. The court asserted that per previous case law, an initiative ballot title "need not be an index to the contents, nor must it provide details of the measure." The initiative's ballot title provided "sufficient notice that the initiative repealed vehicle-related taxes and fees."
Other constitutional violation claims that were thrown out include: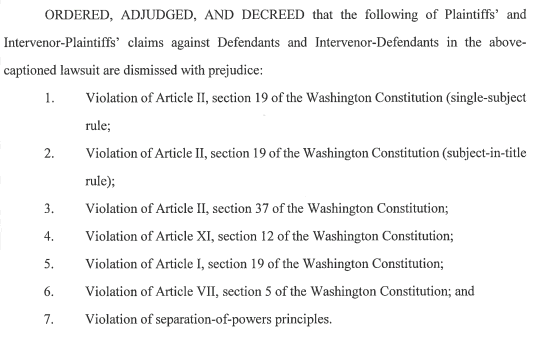 The two that remain, and are why the initiative remains on hold, are claims under Article I Section 12 and Article I section 23 of the state Constitution, "regarding [Kelley Blue Book] and Burien bonds."
The first claim has to do with government using the private company Kelley Blue Book valuations, which are a proprietary product, to determine vehicle-related taxes. Plaintiffs argued that calculating car tabs based on Kelley Blue Book values would require the state to contract with the company and would "grant…special contractual privilege to a corporation," which would violate Article I Section 12. Whether that is true requires additional discovery.
Interestingly, the state already uses Price Digests, as well as Kelley Blue Book and National Auto Dealers Association values for vehicles and boats to establish if they are worth less than the average fair market value. Surely this doesn't require a contract between DOL and these various companies?
The second claim regarding the City of Burien pertains to whether I-976 could impair their municipal bond contracts, which may or may not depend on revenue from the city's Transportation Benefit District vehicle fees. Additional discovery has to be conducted to determine if bond contracts would, in fact, be impaired.
While these two issues remain outstanding, the initiative remains on hold and people will continue to be charged high car tab taxes and fees. We anticipate there will be appeals and will continue to track this issue and its impact on the state transportation budget now being developed at the legislature.