Government job postings need Janus update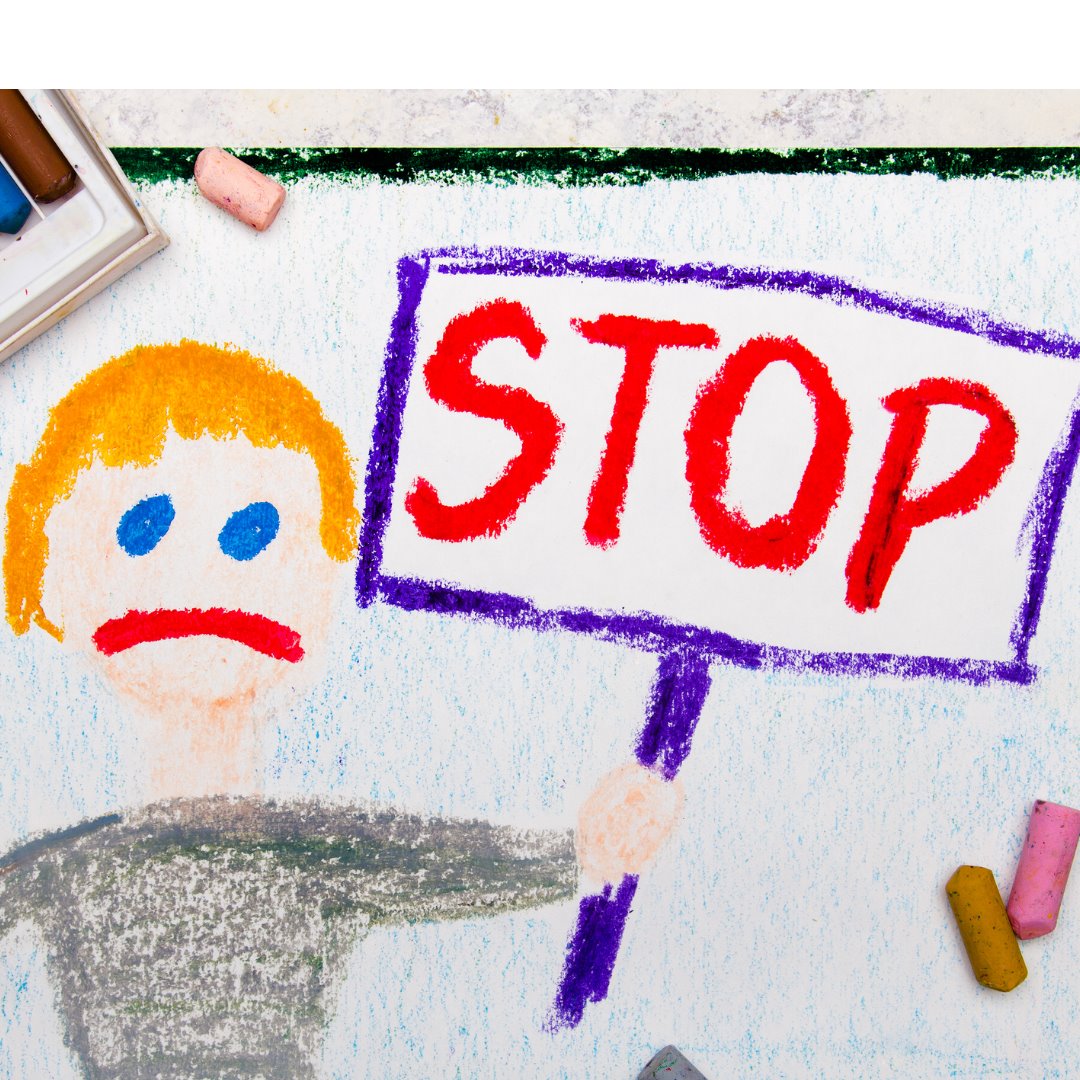 BLOG
It's been just over a year since the U.S. Supreme Court issued its landmark Janus ruling saying that public employees cannot be forced to join a union or pay a fee for the privilege of working. Based on some recent government job postings, however, a refresher may still be needed.
Consider this current job posting for the Bellevue School District (emphasis added):
"Registrar Level II - CONDITIONS OF EMPLOYMENT: AISP pay range F (starting at $ 27.72 per hour) 40 hours per week for a 260-day annual assignment. This position is covered by a collective bargaining agreement that requires a membership or representation fee as an ongoing condition of continued employment after an individual is hired."
Now in the school district's defense, it knows that under Janus this is illegal as shown by this email exchange: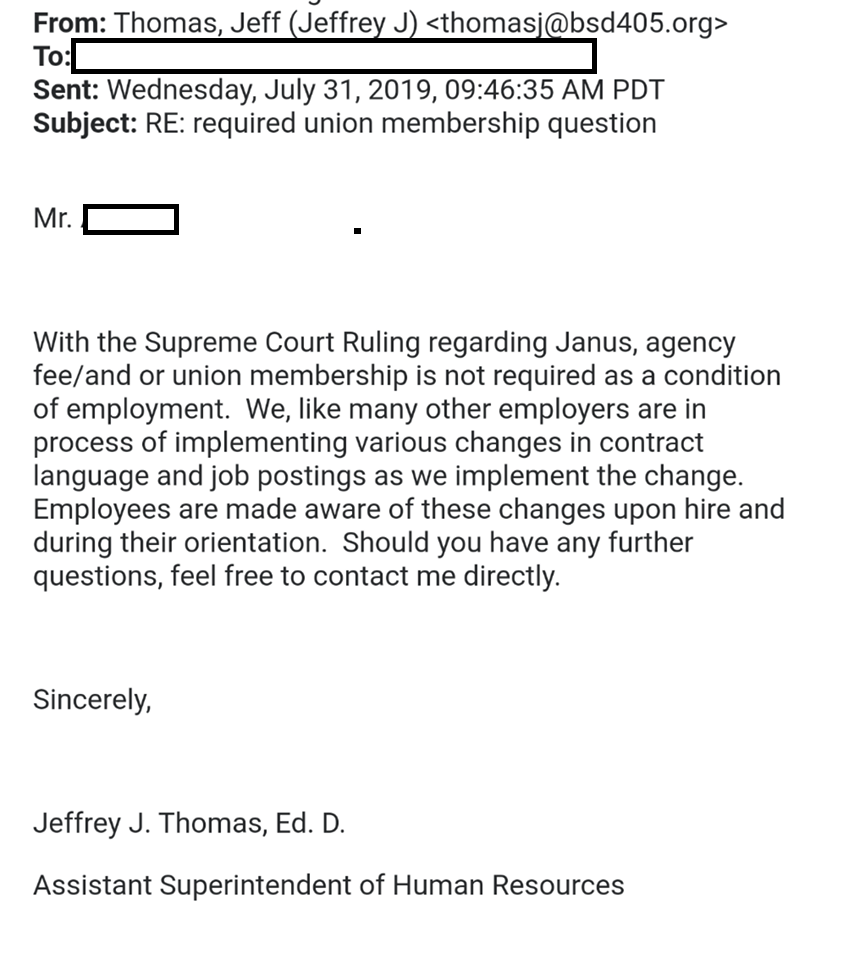 Despite acknowledging this fact, its current job posting still describes the need for employees to join or pay a fee to the union as condition of employment.
One is left to wonder how many other government entities in Washington are still using similar language. This is why Washington should take a page from the state of Alaska. The Attorney General of Alaska on August 27, 2019 issued this guidance to government employers:
"Forcing State employees through state law to pay union dues that will be used for political purposes and speech they may not agree with has created an unconstitutional restriction of free speech," said Attorney General Clarkson. "The nation's highest court has ruled repeatedly that freedom of speech also means the right to refrain from speaking at all. In order to comply with the highest court's ruling and the U.S. Constitution, the State has to determine that an employee must have freely and knowingly consented to have dues deducted from their paychecks."
To bring the State into compliance with the Janus decision, Attorney General Clarkson says the State will need to significantly change its payroll process by obtaining "clear and compelling evidence it has the employee's consent before deducting union dues and fees."
This short video has additional information on the Janus rights for public employees.
Those wishing to exercise those rights can learn more here.