Feds officially end the SEIU dues skim of Medicaid funds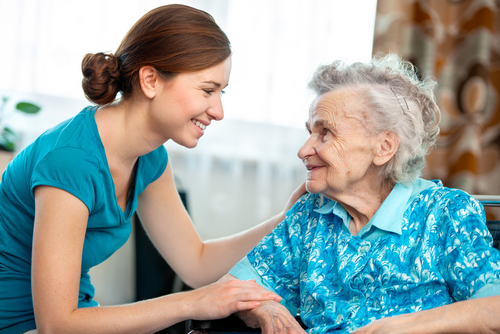 BLOG
Today the federal Department of Health and Human Services (HHS) righted an egregious wrong with the finalization of a rule ending the diversion of Medicaid payments from in-home health care providers to unions.
When the rule change was proposed last year, the Centers for Medicare & Medicaid Services (CMS), an agency within the HHS that manages the Medicaid program, declared it necessary "to ensure that taxpayer dollars dedicated to providing healthcare services for low-income vulnerable Americans are not siphoned away for other purposes."
Announcing the finalization of the rule today, CMA declared the change will "protect Medicaid provider payments" and "ensure that providers receive their complete payment, and that any circumstance where a state redirects part of a provider's payment is clearly allowed under the law."
The rule finalization concludes, "federal law is clear that Medicaid payment may only be made to the individual beneficiary or person or entity furnishing the service, except in limited circumstances."
The rule renders illegal what is known as the "SEIU dues skim", a scheme that has enabled the Service Employees International Union to fill their coffers with around $200 million annually in Medicaid money that is meant to protect the neediest and most vulnerable in our society.
Under the cover of collecting union "dues" or "agency fees," SEIU has arranged for some states, like Washington, to automatically take a portion of the funds the government sends every year to individual Medicaid recipients. The Medicaid money sent to low-income elderly, disabled or ill individuals is meant to enable them to pay for in-home care. Medicaid payments are sent directly to the individual in-home health care providers on behalf of their Medicaid-eligible "client," but in states like Washington, a portion of these payments are diverted to SEIU before the caregiver receives any money.
Many of the home health care providers who are forced to pay SEIU "dues" or "fees" are taking care of a family member in their home. They receive a modest Medicaid-funded payment each month to help cover the costs of the in-home care they provide for their loved one. But before the provider receives any of those funds, the state automatically deducts a portion and sends it to the union. So SEIU doesn't even have to do the collecting. The state takes it from providers and sends it to the union.
In Washington alone, the this cash cow provides SEIU 775 with a staggering $27 million each year.
Medicaid dollars are supposed to enable elderly, ill, and disabled individuals to receive in-home care. Instead much of it is being siphoned away to enrich a private union. The move by HHS to end this misuse of taxpayer Medicaid dollars is long overdue.
Now SEIU will have to collect those dues dollars from individual providers after they have been paid, instead of receiving the money from the state before the provider even receives his or her paycheck.
Responding to criticism that the rule change demonstrates an unfair "bias against unions," and "hostility to union membership," CMS included in the rule this succinct response:
"The intent of the rule is to ensure that Medicaid practitioners paid fully and directly for their services as required by law. The Department, in no way, intends to prevent or discourage union membership. Although rescission of § 447.10(g)(4) will eliminate a provider's ability to reassign portions of their reimbursement to contribute to union dues, we would like to note that providers remain free to contribute to union dues and other benefits through methods other than assignment of their right to payment."
In other words, as summed up by CMS:
"This rule does not prohibit an individual practitioner from using his or her income to pay dues to a union."
Another criticism complains the rule change will impact "existing state laws surrounding union membership." To that CMS replied:
"While we realize some states relied on § 447.10(g)(4) as a mechanism to transfer contributions from practitioners to unions or other organizations, practitioners may continue contributing to unions or other organizations. This rule merely forecloses the ability of a practitioner to assign a portion of his or her Medicaid payment to a union. However, other means remain available. A provider may voluntarily agree to automatic credit card or bank account deductions to pay for union dues once 100 percent of reimbursement has been received."
SEIU will have to collect union dues "voluntarily" from home care workers after they have been paid? No wonder they are so worried. They know many home care workers do not find value in SEIU membership and resent being forced to pay the union just so they can care for their loved one.
The finalization of this rule may render the dues skim illegal, but that doesn't mean it will end the illegal scheme in this state. SEIU and the politicians it supports rely on the dues skim cash cow and will likely not go gentle into the night. Washington state Attorney General Bob Ferguson is a staunch defender of unions and their schemes to forcibly extract dues dollars from workers--rumor has it he has been working with SEIU to provide cover for them to work around the rule, and that he and other union-friendly state AGs may even carry SEIU's water and challenge it in court. Stay tuned.