California continues its assault on allowing workers to decide when and how they work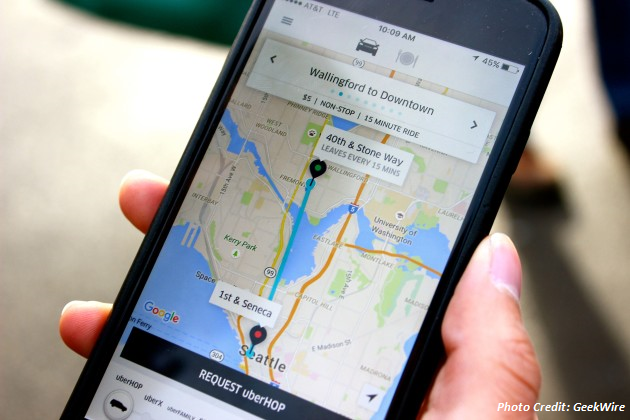 BLOG
California is facing a public backlash over Assembly Bill 5 (AB5) that took effect January 1st, 2020 that re-classified freelance workers as employees. AB5 effects job categories such as truck drivers, hairdressers, rideshare drivers and one of the most vocal groups, journalists. By changing the definition of a freelance worker, AB5 prevents an independent worker from working part-time or on a temporary contract basis. Journalists, as an example, can no longer write and submit work to different publishers; they must work for one exclusively.
In an attempt to overturn AB5, voters overwhelmingly supported Proposition 22 which passed 58-42 in November last year.
Now a California judge has ruled that Proposition 22 is unconstitutional. The ruling comes in response to a suit filed by the labor union Services Employees International Union (SEIU) who are looking to add members to their ranks by forcing rideshare drivers to become fulltime employees and ultimately, part of the union.
Geoff Vetter, spokesperson for the Protect App-Based Drivers & Services Coalition, who support the passage of Proposition 22, has indicated that the group will file an immediate appeal and are confident that on appeal Proposition 22 will be upheld and the lower court's decision will be overturned.
The battle over Proposition 22 is a litmus test for similar legislation introduced in Washington, Senate Bill 6276 (SB 6276) that looks to restrict workers rights and the ability for workers to chose when and how they work.
Proponents of the legislation say that it will give the temporary worker the same protections and rights as a full-time employee has today. However, that's not how it turned out in California. Hundreds of thousands of jobs have been eliminated as a result of AB5 becoming law. SB 6276, in a similar fashion, restricts a worker from choosing to work as a part-time contractor. Many workers don't want or need full-time employment and the government should not be deciding what jobs they can and cannot accept.
Thankfully, SB 6276 bill failed to move forward to a full vote in the Washington legislature this year, but as they say, a bill isn't ever dead. Freelancers and independent workers need to be vigilant now and in coming legislative sessions and watch out for job killing bills like SB 6276.