WPC's 2016 'Champion of Freedom' named Secretary of Defense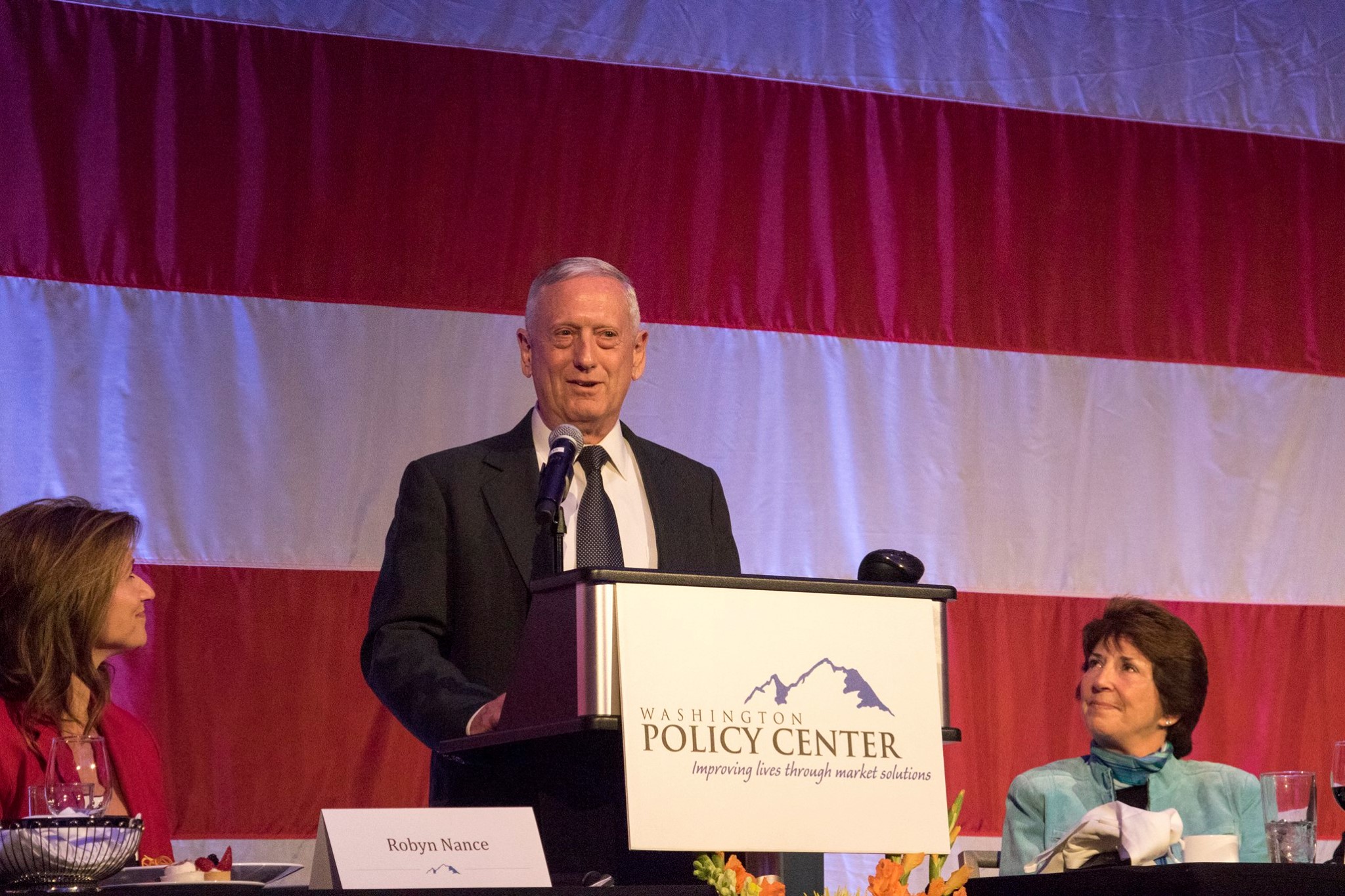 BLOG
Washington native and four-star General James N. Mattis, who was honored at Washington Policy Center's Annual Dinner in Spokane in September, has been named Secretary of Defense by President-elect Donald Trump.
General Mattis was born in Pullman, raised in Richland and is a graduate of Central Washington University. Before retiring from the United States Marine Corps, he led CENTCOM. While commander, he was responsible for military operations involving more than 200,000 U.S. soldiers, sailors, airmen, Coast Guardsmen and Marines in Afghanistan, Iraq and 18 other countries in the Middle East and south-central Asia.
WATCH: General Mattis accepts WPC's 'Champion of Freedom' Award at 2016 Annual Dinner in Spokane.
The Marine Corps Times calls General Mattis the "most revered Marine in a generation."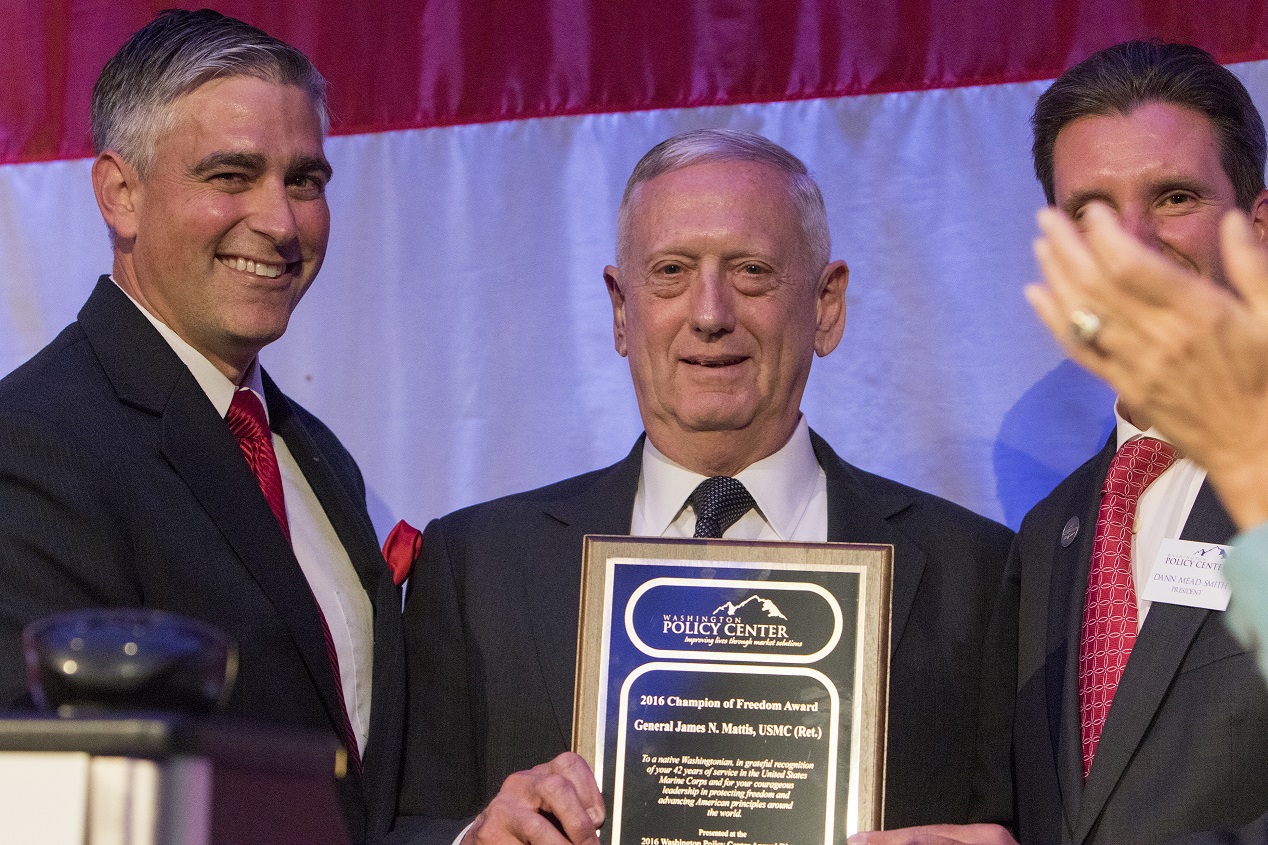 His leadership has been recognized with numerous commendations and recognitions, most recently WPC's 2016 'Champion of Freedom' before more than 1,100 at our Annual Dinner event at the Davenport Grand Hotel in Spokane last September 20th.
At the event, General Mattis had high praise for WPC.
"We need Washington Policy Center. We need think tanks, to calmly look at things and consider them, and bring forward good ideas," Mattis said. The General also called Eastern Washington "heaven on earth."
President-elect Trump has also named WPC's 2013 'Champion of Freedom' award recipient Dr. Ben Carson the Secretary of Housing and Urban Development.