Will the way you get to work go back to the way it was, post COVID?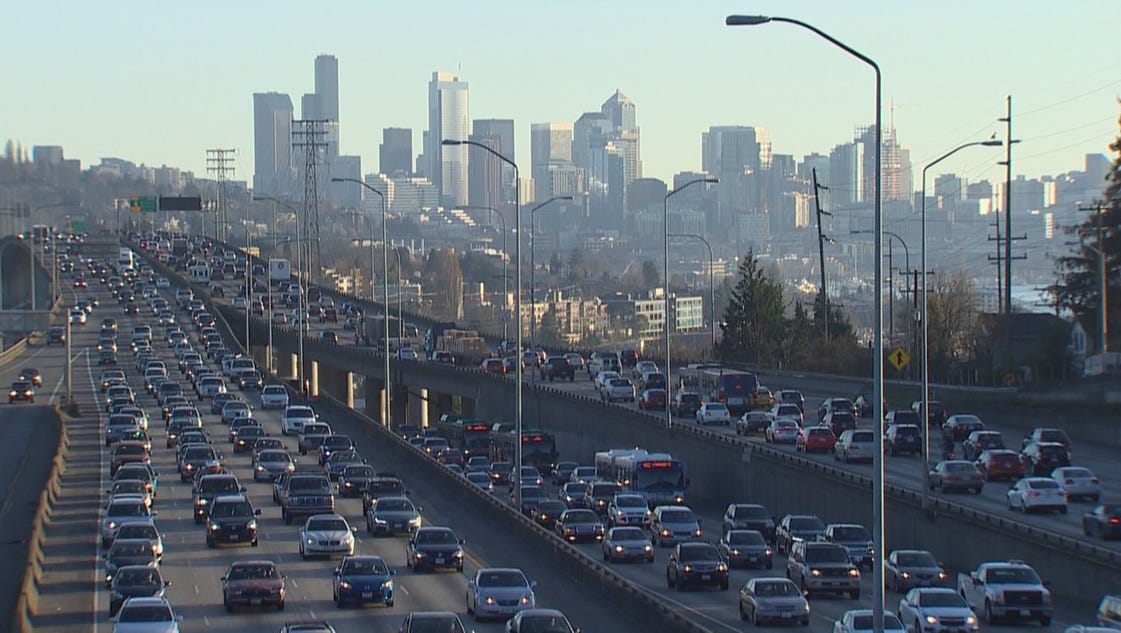 BLOG
Things certainly changed last year when the lockdowns started, and most Washington residents began the pandemic stay at home working schedule. One thing is sure, work will look different in a post COVID-19 world. Many employers that sent employees home to work remotely during the crisis, are creating new options for working at home after the COVID-19 restrictions are lifted. Some employers have even seen increased productivity in the last year due to remote working.
Twitter, Amazon, Google and Microsoft have all indicated a change in policy to support more remote working options.
Now, as there appears to be light at the end of the tunnel, will things change with the traditional 9-5 commute?
In Puget Sound, where traffic has become a major factor in deciding where employees live and employers locate, remote working has and can save considerable time and money. Not only for the employee who is no longer stuck in traffic, but for the wider population of the area with reduced congestion on the road.
During the pandemic there have been record drops in both traffic volumes and transit use. Community Transit saw a 49% reduction in ridership in 2020. While traffic volumes have returned to close to pre-pandemic levels, transit ridership has not. Restrictions are still in place limiting passengers on buses, employers are allowing the aforementioned telecommuting option but also there is an indication that commuters don't want to risk catching COVID. Transit is certainly riskier than travelling alone in a car. Alternate commuting options like van and carpooling limit the amount of people commuters are exposed to and is likely to be the preferred solution for many.
The big question is will transit ridership numbers recover to pre-pandemic levels? While there will be an increase in ridership as things return to normal, the short answer is no. The telecommuting option will be utilized by many as it has shown that it improves productivity. What is still to be seen, is by how much. There will be less cars on the road and less commuters on transit.
The 2021 Senate and House Transportation budgets are making significant investments in transit. Local agencies, such as Community Transit are considering tax increases to make up the short fall in tax revenue due to declining ridership and Sound Transit, who is already $11.5 billion over budget on its 3-year-old $54 billion ST3 ballot measure, is looking to the legislature for a bailout.
The state should not be adding more money to a system that clearly is going to see reduced ridership for the foreseeable future, until it is understood what the new normal is going to look like.
Lawmakers should reconsider the current infrastructure investments and reduce the spending on transit.