To Sound Transit officials, promises to voters don't matter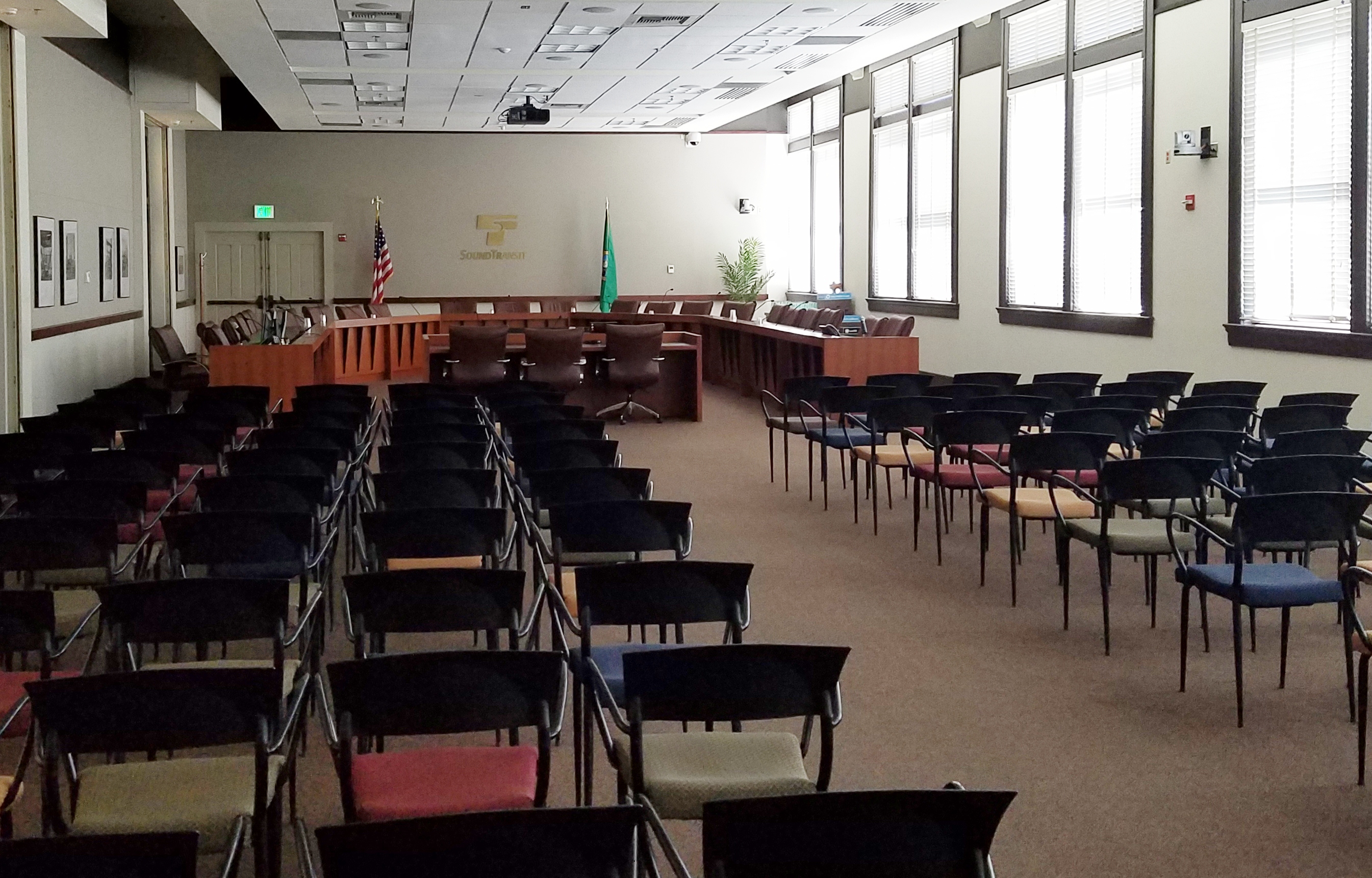 BLOG
The only promises that matter to Sound Transit are the ones they make to bondholders, lawyers, contractors, and any of the hundreds of entities that profit from the agency.
Still, Sound Transit officials insist they need to continue overcharging taxpayers so they can keep the promises they claim they made to voters in Sound Transit 3 (ST3). This has been the agency's loudest, and most dishonest talking point in rejecting legislative proposals that would fix unfair car tab fees.
The tax agency's spokesperson recently said, "Sound Transit cannot build any project that has not been directly approved by voters." In the full Sound Transit 3 resolution, however, the agency states that they can make all sorts of changes to projects at the Board's discretion.
The ST3 resolution states:
"In the event the Sound Transit 3 Plan improvements, or some portion thereof, are for any reason determined to be unaffordable…Sound Transit will use the available funds to pay for the cost of those improvements, or portions thereof, contained in the Plan, or in ST2 or Sound Move, that the Board deems, in its discretion, to be most necessary and in the best interests of Sound Transit…" [emphasis added].
The Board can make changes to pay for:
"portions of capital and/or service improvements identified in the Sound Transit 3 Plan, or in ST2 or in Sound Move, or such other capital and/or service improvements, that are affordable, practical, and feasible, and that the Board in its discretion determines best achieve the stated goals of the Plan…"
This political maneuvering in ballot measures is not new to the agency. In 2004, Sound Transit was sued for taking three years longer to build 14 instead of 21 miles of rail, which is not what they promised to voters in the 1996 ballot measure. Sane Transit claimed that Sound Transit had "substantially deviated" from what "voters thought they had approved." The court agreed, but said Sound Transit's broken promise didn't matter because voters were asked to approve taxes, not projects.
Last fall's ST3 resolution affirms this:
"Voter approval of this Resolution and the Sound Transit 3 Plan…authorizes the imposition, levy, and collection of taxes to fund…ongoing operations and maintenance of the transportation projects and services that are a part of the Sound Transit 3 Plan, ST3, or Sound Move."
The ruling also stated that the Sound Transit Board gets to decide, at their discretion, how this tax money should be used. As long as Sound Transit is building light rail, they "can take as long as they want to and spend as much as they want to by collecting the approved taxes for as long as needed." Since the Board is not directly elected and is largely insulated from the public, voters had and continue to have no recourse when Sound Transit acts in its own best interest, rather than the best interests of taxpayers.
This is yet one more reason (and I could cite dozens) that Sound Transit should be governed by a directly elected, rather than an appointed, Board.
Sound Transit worries that a more democratic, representative board would result in "special interests (including anti-transit interests) funding board member elections." I wonder if this includes the more than 80% of the people in the region who drive and do not benefit from Sound Transit's services. If they pay taxes to the agency, shouldn't their voice matter?
Sound Transit officials would say "No." Dissent is not welcome. They only want politicians on the Board who will sign off on their costly vision for transit. This is precisely the problem – the agency does not represent the diverse mobility needs of people in the taxing district, and they do not want to.
Despite talking points about promises and traffic congestion and getting our region moving, it is increasingly clear that Sound Transit officials are not interested in your viewpoint or your mobility needs at all.
However, they are interested in your money, which is why they are fighting to remain appointed and unaccountable.