State's income tax windfall isn't needed – public schools have plenty of money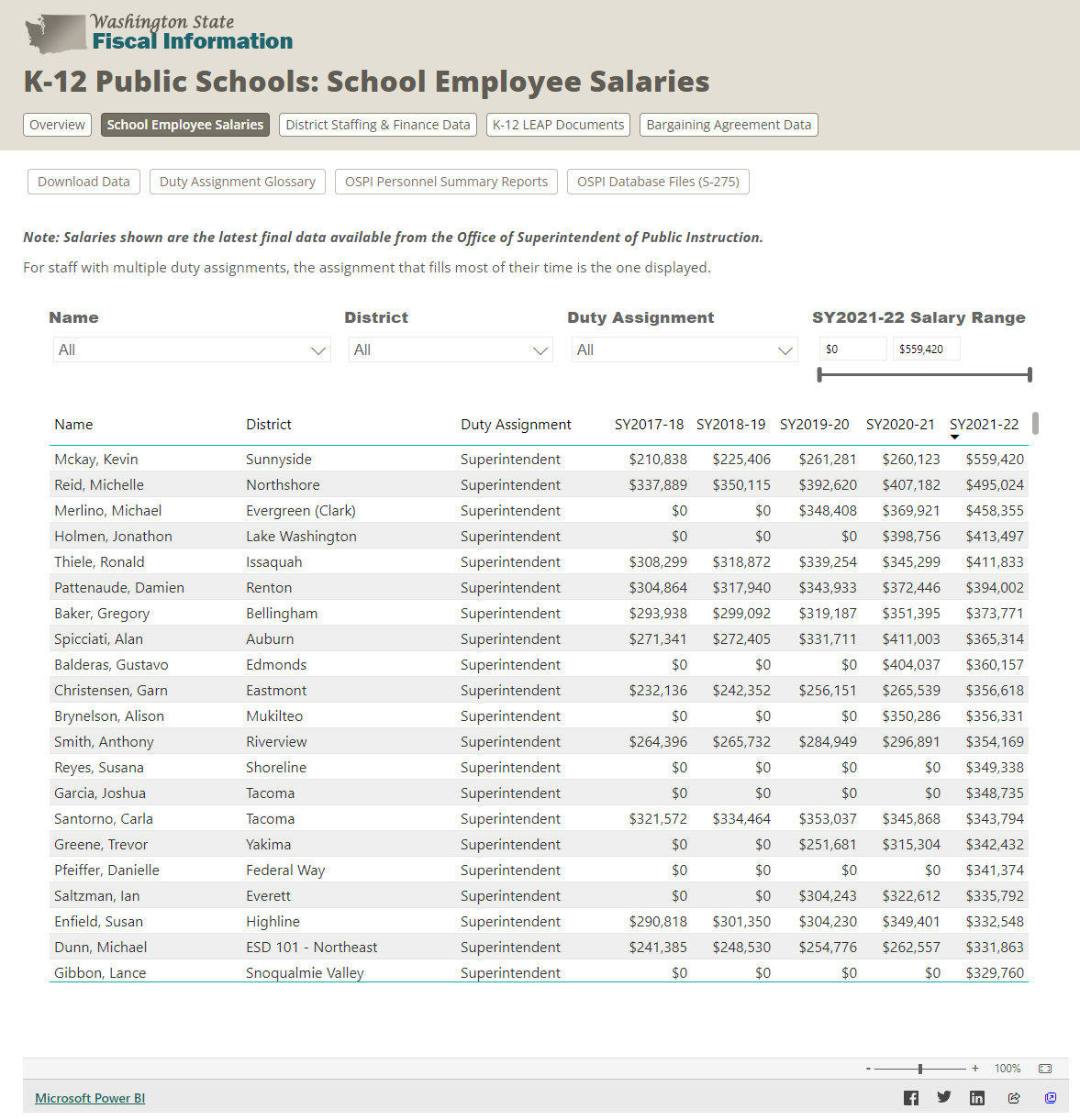 BLOG
Last week The Seattle Times and Washington State Standard reported the state has received $850 million from Washington's new state income tax, which tax experts and the IRS say is unconstitutional. It turns out Governor Inslee and lawmakers are taking triple the amount they said they expected to collect.
Senator Christine Rolfes (D-Bainbridge Island), Chair of the powerful Senate Ways and Means Committee, was undaunted, saying:
"This kind of windfall, actually surprising revenue increase, could portend receiving more than we thought next year too…"
Supporters of the new income tax celebrated, saying:
"This news shows what we have said all along---we have the ability to fully fund our education system when we ask the wealthy to come to the table like the rest of us and pay what they truly owe in taxes," said Treasure Mackley, executive director of Invest in WA Now.
Of course Mackley is being deceptive. Wealthy taxpayers are not being "asked" – they are being forced. And the claim "what they truly owe" is especially dangerous and undemocratic. What citizens owe in tax is based on law, not on what another private citizen thinks other people should pay.
Regarding education, public schools have plenty of money.
Spending on K-12 schools has doubled over last ten years, from $10,058 per student in 2012-13 to $19,000 per student in 2022-23. (See fiscal.wa.gov, Workload/Staffing/Finance chart for the state of Washington.)
This means classrooms of 20 students get $380,000 in taxpayer funds.
The numbers show schools are fully funded, especially when compared to the $12,347 per student cost of tuition at an average private school in Washington state. (See Private School Review: https://www.privateschoolreview.com/tuition-stats/washington)
Yet education unions, bureaucracies and activists continue to make this false claim, demanding more money no matter how much money taxpayers provide. Only ten years ago, in 2012-13, total education spending from all state, local and federal sources was $10 billion. Today it's $19.7 billion. The new state biennial budget provides over $33 billion in state operating funding to the schools, plus $588 million more in capital funding for school construction.
In reality "fully funding" means "more money for adults in the system," especially the salaries of school superintendents. For example, the salary of the superintendent of Sunnyside, a small district of nine schools in the Yakima valley, exceeded $500K in 2021: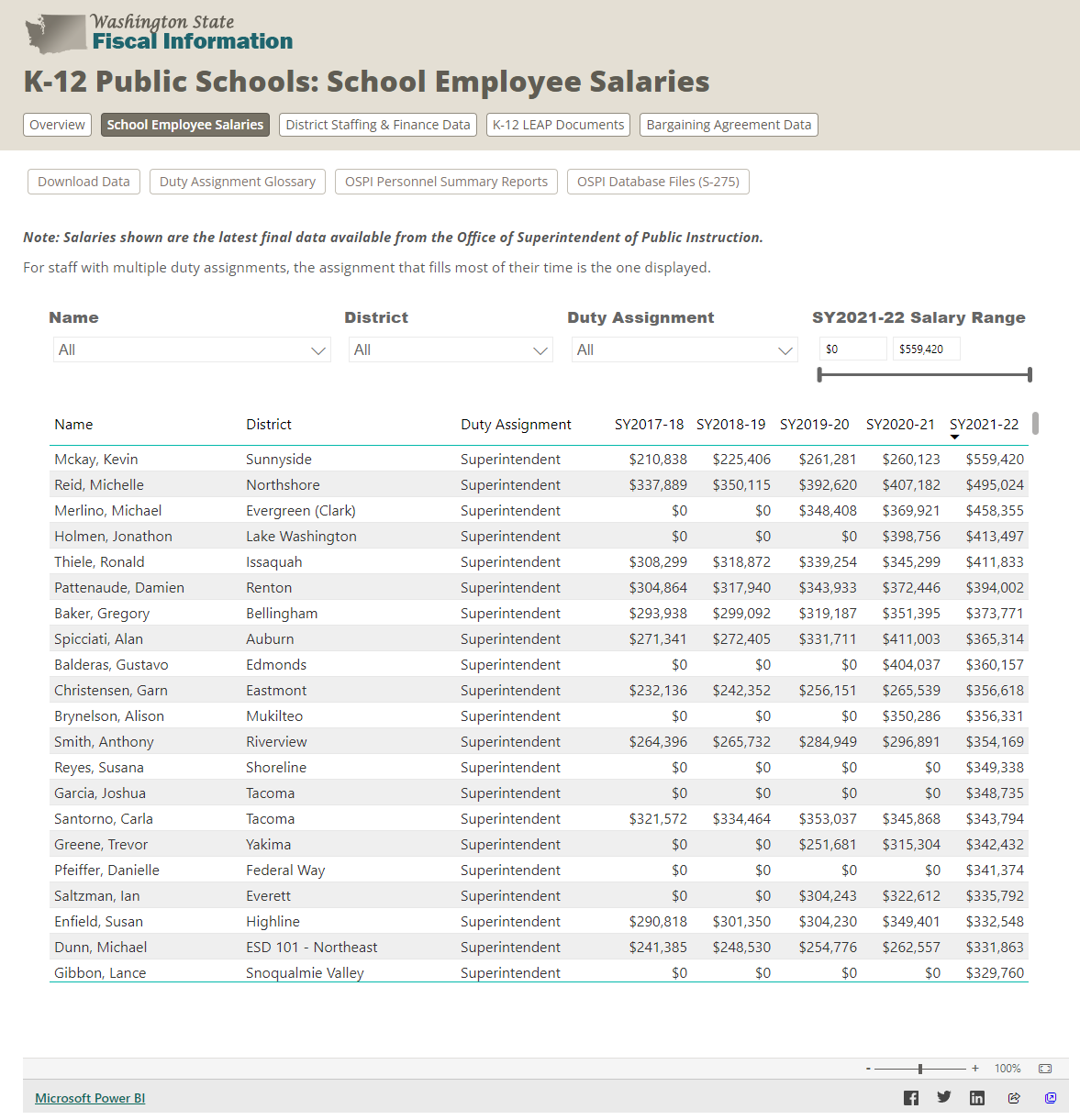 Today Washington's teachers are among the highest paid in the country, the fifth-highest paid according to this comparison. Teacher pay is not based on merit; the best teachers are paid the same as the worst.
As Washington continues to add billions of dollars to the monopoly K-12 schools, lawmakers across the country are taking a different approach, by expanding choices. Seven states have passed universal school choice laws offering parents publicly funded scholarships or Education Savings Accounts for homeschooling or paying private school tuition. These forward-looking states are West Virginia, Iowa, Arizona, Florida, Utah, Oklahoma and Arkansas.
Funding the student, not the system, is taking off across the country. By contrast, here in Washington state "fully funding the schools" means funding the interests of powerful unions, bureaucracies, and feeding ever-growing amounts of tax money into an increasing unpopular monopoly system.