Sound Transit wants preferential treatment from state Supreme Court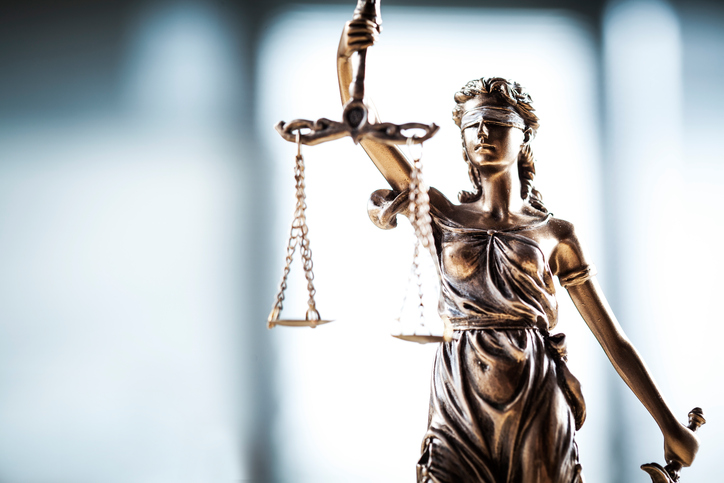 BLOG
Sound Transit officials, defending a class action lawsuit seeking an end to their unfair collection of car tab tax overcharges, are trying to bypass review by the Tacoma-based Court of Appeals and jump in line straight to the state Supreme Court. The Commissioner for the Supreme Court will hear this request for transfer next week on June 6th.
Seven taxpayers in King, Pierce and Snohomish counties filed this class action lawsuit in June 2018, alleging Sound Transit officials didn't get proper authorization to raise their annual car tabs. The first court hearing took place in September 2018, with Pierce County Judge Kathryn Nelson concluding that the legal arguments and policy issues presented were above her "pay grade." She then promptly sided with Sound Transit and against taxpayers.
An appeal was immediately filed on behalf of taxpayers, and the first brief was filed in January. Sound Transit responded in February, and the plaintiffs replied in March. The court was fully briefed and, as it stands, the case is ready to be heard by three judges of the Tacoma-based Division 2 of the state Court of Appeals.
However, nine months after the appeal was filed, and almost two months after the briefing was finished (when Sound first could have asked for a transfer), Sound Transit officials claim they need a decision in less than six months, or they might lose out in the competition for federal grants and low interest loans.
This is an extraordinary ask. On paper, Sound Transit won the first round of this case, and the normal appellate process would send the case first to the Court of Appeals for a ruling, after which the losing party could ask for discretionary review by the Supreme Court. Instead, Sound Transit claims that this is a case that warrants direct review by the state Supreme Court.
Additionally, Sound Transit wants a promise that the Court will decide the case in its favor by December 2019. Getting any court, particularly the Supreme Court, to allow one case to leapfrog over the others who are patiently waiting in line, is unusual. As the plaintiffs put it, "requests for accelerated review are rarely made, and even more rarely granted."
Is this the real reason Sound Transit wants to go directly to the state Supreme Court?
They claim that allowing the Court of Appeals to review the case might impose a financial disadvantage by slowing approval of a US Department of Transportation loan and Federal Transit Administration grant for Federal Way Link – a process they started and have known about since 2016. If these deadlines really required accelerated review, why didn't Sound Transit ask for it earlier?
Sound Transit's Director of Fares and Grants, in a declaration supporting the motion to transfer, argues that pending litigation could hurt the agency's chances of getting a $629 million low-interest loan from USDOT and a $790 million capital investment grant from the FTA to fund Federal Way Link construction, which she says are codependent. If the court doesn't resolve this case by December 22, 2019, she says, then the pending litigation could hurt the agency's chances of getting the USDOT loan at the interest rate decided on in the project master agreement.
Sound Transit's argument raises many unanswered questions.
The motion assumes that this will help Sound Transit in getting free government money—because Sound Transit will win. What if they lose? If Sound Transit loses, no one will benefit, and a lot of people will suffer from letting Sound Transit cut in line.
What difference will it make to USDOT and the FTA if this lawsuit is still pending? Sound Transit admits that the agency has already disclosed the litigation to USDOT and the FTA and it provides no evidence that this disclosure had any negative result (see #3)
When did Sound Transit report to the USDOT and FTA about the pending litigation, and how did the federal agencies respond?
If this pending litigation is such a problem, how is it that Sound Transit applied for and received a federal grant last year for $100 million while this exact lawsuit was pending? In fact, they received the grant the same day the court ruled in their favor. Presumably, the FTA knew about the lawsuit when they decided to give Sound Transit the grant. How is this application any different?
Sound Transit received a $500 million federal grant in 2003 during pending litigation regarding Initiative 776, which challenged the agency's car tab tax. The litigation lasted from 2002 to 2006. All Sound Transit had to do was send a letter to the FTA explaining what they would do in a "worst case scenario" where the car tab tax collection was reduced (Sound Transit Board Resolution No. R2003-20). Can't they just do the same here?
Other questions that hopefully the state Supreme Court will ask before deciding to accept this case:
Is Sound Transit even eligible for this grant/loan for the Federal Way Link project? Does the Federal Way Link project have an existing grant agreement?
At what point in the last year that this has been going on did Sound Transit learn that they needed an expedited review?
Why didn't Sound Transit ask for expedited review from Division 2 Court of Appeals? Why did they wait to ask for expedited review from the state Supreme Court instead?
Even when Sound Transit's property tax and sales tax revenues are booming along with a hot economy (see financial projections below), they always want more.
Whichever court is assigned to scrutinize the legislation Sound Transit drafted to secure its exorbitant car tab taxes, Sound Transit officials will have to come up with a better argument than "We need the money."