Small Business needs the Cruise Line ships to be sailing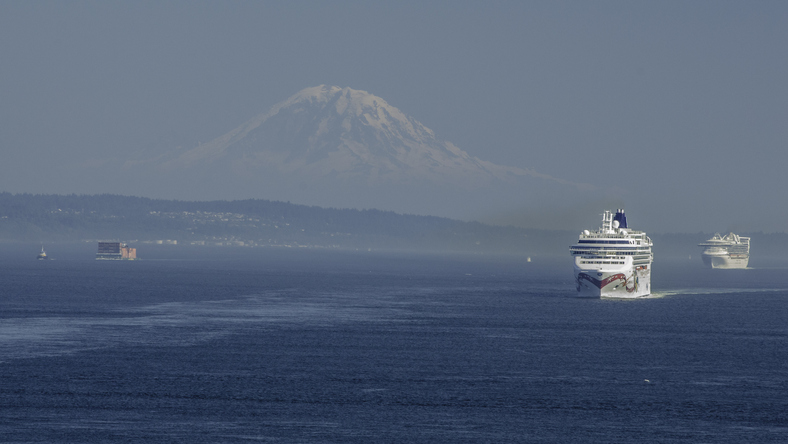 BLOG
There is no doubt the effects of the novel coronavirus have been devastating on the cruise line industry and country as a whole. What most do not realize is how much the closure is affecting the thousands of employees, families and small businesses that rely on the cruise industry for their livelihoods.
Home to the Holland America Line, Seabourn, Windstar Cruises and the Port of Seattle, Washington is a critical hub for cruise line operations. The Cruise Lines International Association's 2018 Economic Impact Analysis found the cruise industry's financial impact in Washington included 20,000 jobs and $1.1 billion in wages and salaries. Washington ranks sixth in the top ten states benefitting economically from the cruise industry.
Revenues generated from cruise line activities are generated not only where the ships dock, but where the linens are cleaned, where food is grown, prepared and distributed, where fuel is shipped, and where tour operators bring passengers off the ship.
The cruise industry has been working to set guidelines to safely reopen cruise operations when the time is right in coordination with public health authorities, including the U.S. Centers for Disease Control and Prevention (CDC). They are developing plans for how to keep their workers and their guests on board safe and minimize risks for transmission and spread of COVID-19. Measures such as enhanced screening, physical distancing requirements, expanded cleaning and sanitation practices, and more, are under consideration.
This is a critical step in allowing cruise ships to sail and to get this important part of our economy moving again. We must support such a large economic driver for Washington and the small- and medium sized businesses and the families that support the cruise line business.
With COVID-19 clearly in decline, the state should be working with the cruise line industry and supporting small businesses to create a timeline to let the ships sail, fully, as soon as possible.