Officials in the Mead School District plan to close two schools to fund WEA union's double digit pay increases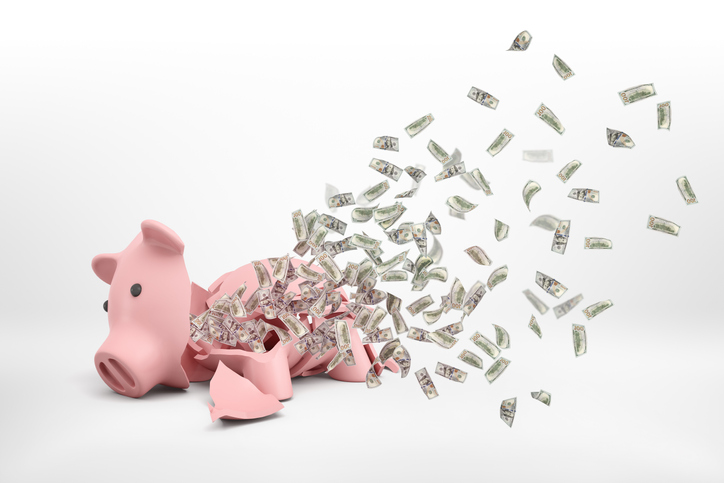 BLOG
This week the Mead School District announced their plan to close M.E.A.D Alternative High School and Riverpoint Academy, a STEM high school. For weeks parents and students have been pleading with Mead administrators to save their schools. The announcement came as a real blow, as families realized their pleas and tears have had no effect.
The decision to close M.E.A.D. Alternative High School, which serves about 100 students, is particularly painful. Alternative high schools give students the extra help they need to graduate from high school. Teachers at these schools are successful at reaching students, and turning despair and failure into hope and success. Now that M.E.A.D. Alternative is closing, these students will be reassigned to the large, impersonal high school that put them at risk of dropping out in the first place.
Here is just one of many moving testimonials posted by students:
"I wasn't used to such natural kindness from so many different people; it seemed like anybody I talked to was ecstatic to even meet me--quite the switch from my old school...I learned how to treat others, what I want to be as a person, and how to carry myself...it saved my life; I can guarantee I wouldn't be here if not for M.E.A.D." --graduate
School board head Carmen Green says she does not have enough money to keep the school open. She does not mention that her budget is $132 million, or $12,600 per student, an historical high, and more than most private schools. She does not mention the WEA union got double-digit pay increases last fall, starving the district of funds to keep schools open.
Superintendent John Rockefeller hints at how pay raises prompted school closures:
"What we're really trying to zero in on is not having to give anybody a pink slip."
It appears the top priority is protecting the jobs and pay raises of unionized staff. Pay raises are causing layoffs in other districts; Spokane Public Schools plans to lay off 325 employees, mostly teachers; the Edmonds School District plans to lay off 45 young teachers, cut the hours of paraeducators, and increase class sizes; the Kennewick School District may cut music and arts programs; the Camas School District is also planning to lay off teachers.
On average, public schools now get $15,000 per student. More money is coming. In 2019-20 schools will have, on average, about $16,000 per student. This is an increase of $6,000 per student since 2012-13. For easy reference, here are the budget and per student spending numbers for every district in Washington: www.fiscal.wa.gov.
School officials clearly fear the powerful WEA union. Parents and students can ask officials to save their schools, but the union gets paid first.
The only way to break the political cycle of strikes, threats and fear is to give families more choices.
More charter schools, giving parents $16,000 in an Education Savings Account to pay tuition at a private school, offering tax credit scholarships, are all policies that would help parents choose and keep the school that works best for children.
Until then, the WEA union will continue to threaten to close schools with strikes, and administrators will keep using the budget to buy peace. The result will be closed schools, disrupted communities, young teachers getting laid off, and inferior learning outcomes for kids.