Nearly 64,000 students sign up for Arizona's private school choice program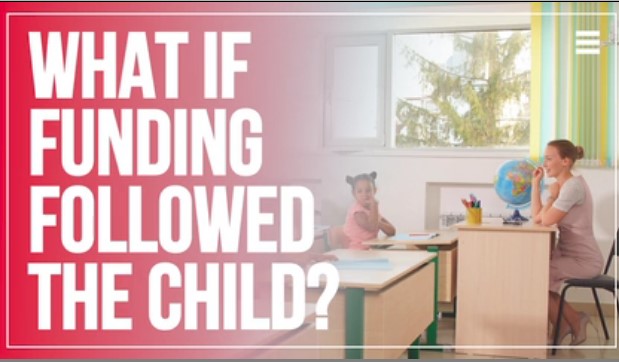 BLOG
The Arizona Department of Education has announced that the families of 63,886 students have signed up to get an Empowerment Scholarship Account (ESA). All parents in Arizona can now decide to send their children to private school if they are unhappy with their zip-code assigned public school. This is huge for families, and long overdue. ESAs give Arizona families financial power to direct the education of their children.
Here is some background. On July 7, 2022, after eight years of effort, Arizona's Governor Doug Ducey signed HB 2853, a bill passed by the legislature to offer families public dollars in an ESA for the education of their children. These ESAs can be used for private-school tuition, tutoring, textbooks, online courses, home-school curricula, special-needs therapy and other education expenses. Students will receive between $6,000-9,000 in their ESAs, and students with special learning needs will receive between $19,000-$38,000.
The Arizona teachers union reacted by immediately attempting to repeal HB 2853. Their mean-spirited effort to hurt families and children failed spectacularly. Governor Katie Hobbs, a Democrat, elected a few months later in November, tried but failed to block funding for these accounts.
By contrast, Arizona's new state superintendent of public instruction, Tom Horne, a Republican, says in this video he will faithfully administer HB 2853 to serve Arizona's parents and children.
Superintendent Horne predicts that by the end of 2024 the families of 100,000 students, eight percent of total enrollment, will rely on an Empowerment Scholarship Account ESA to educate their children. This school choice program will also save Arizona money.
As Superintendent Horne says:
"My main duty is to encourage excellence in public schools, and we have a lot of excellent public schools, but if their child's needs are not being met, they need to know that they have a choice...
Lawmakers have noticed the public schools are citing the demands of "equity" to lower academic learning standards. In addition the public schools have lost the confidence and trust of the families, as education experts Jay Greene and Jason Bedrick point out:
"Whether it's placing biological males in the girls' bathrooms and locker rooms, calling children by pronouns that differ from their sex behind parents' backs, or teaching a radical and ahistorical ideology that condemns America as irredeemably racist and divides people into "oppressors" and "the oppressed," public schools are breaking faith with the families they are supposed to serve."
It's no surprise that the states of West Virginia, Utah, Iowa, Florida, Arkansas, Oklahoma and Ohio have now passed universal school choice laws like Arizona's, and that demand is high for these programs. More states will pass ESA programs as it becomes clear to lawmakers that the public schools are failing to help students recover from the academic learning losses they suffered from the extended COVID school shutdowns.
As Arizona's state Superintendent Horne says about school choice:
"Competition is good for everyone. That's the reason the United States was prosperous and the Soviet Union was poor...The competition causes public schools to strive to do better to hold onto the students. They're no longer a monopoly — they have to compete and if they have to compete they will do a better job."
For people interested in more information about school choice, here are two Washington Policy Center publications: "Six Common Objections Made by Opponents of School Choice and Why They are False," available here, and "Eighteen states have expanded school choice to benefit families and children," available here.