H.B. 1188 would save lives, protect property by letting trained volunteers help in fighting wildfires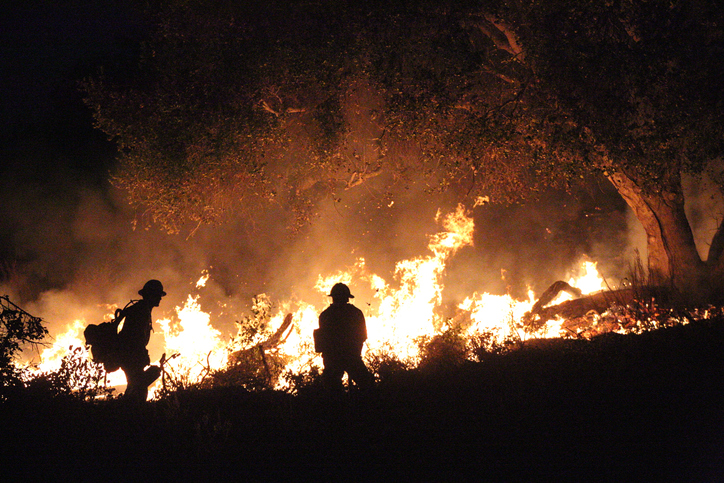 BLOG
Unionized fire fighters have come out in opposition of a bill that would let trained volunteers fight wildfires. Their reasoning? It could be a drain on existing resources.
H.B. 1188 would let volunteers form "rangeland fire protection associations" (RFPAs) to help protect the approximately 363,000 acres not covered by existing fire districts in Washington state.
Volunteer firefighters have been a staple of communities across the country since it was founded.
In fact, the majority of fire departments in the United States are run entirely by volunteers, and overall about 70% of the firefighters in the country are volunteers. Volunteers provide local knowledge of the geography, structures, and people in the area, and can provide immediate support, until a fire district or agency can respond.
Oregon and Idaho have programs similar to the RFPAs proposed for Washington in H.B. 1188. According to the bill, RFPAs "offer a coordinated approach to rangeland fire suppression by taking advantage of the quick initial attack capabilities of those out on the land, addressing the desire of those living and working in rangeland areas to be active participants in protecting the place where they live and work."
Environmental groups support the bill because it will help save critical habitat that might otherwise be burned. Officials at the Department of Natural Resources also support RFPAs as a means of responding to fires on land unprotected by any agency.
The bill relies on local landowners to lend heavy equipment and vehicles to fight fires and requires each association to keep a registry of its volunteers, and the firefighter training level of each volunteer. Firefighter safety and training are key elements of the bill, as is the benefit of saving public money through the use of qualified volunteers.
Passage of the bill would serve the public interest because it would allow trained local volunteers to protect their neighbors and communities from the danger of fire, would make use of donated equipment on an as-needed basis, and would save lives and property in remote parts of the state.