Bill to save charter schools to become law without Governor Inslee's signature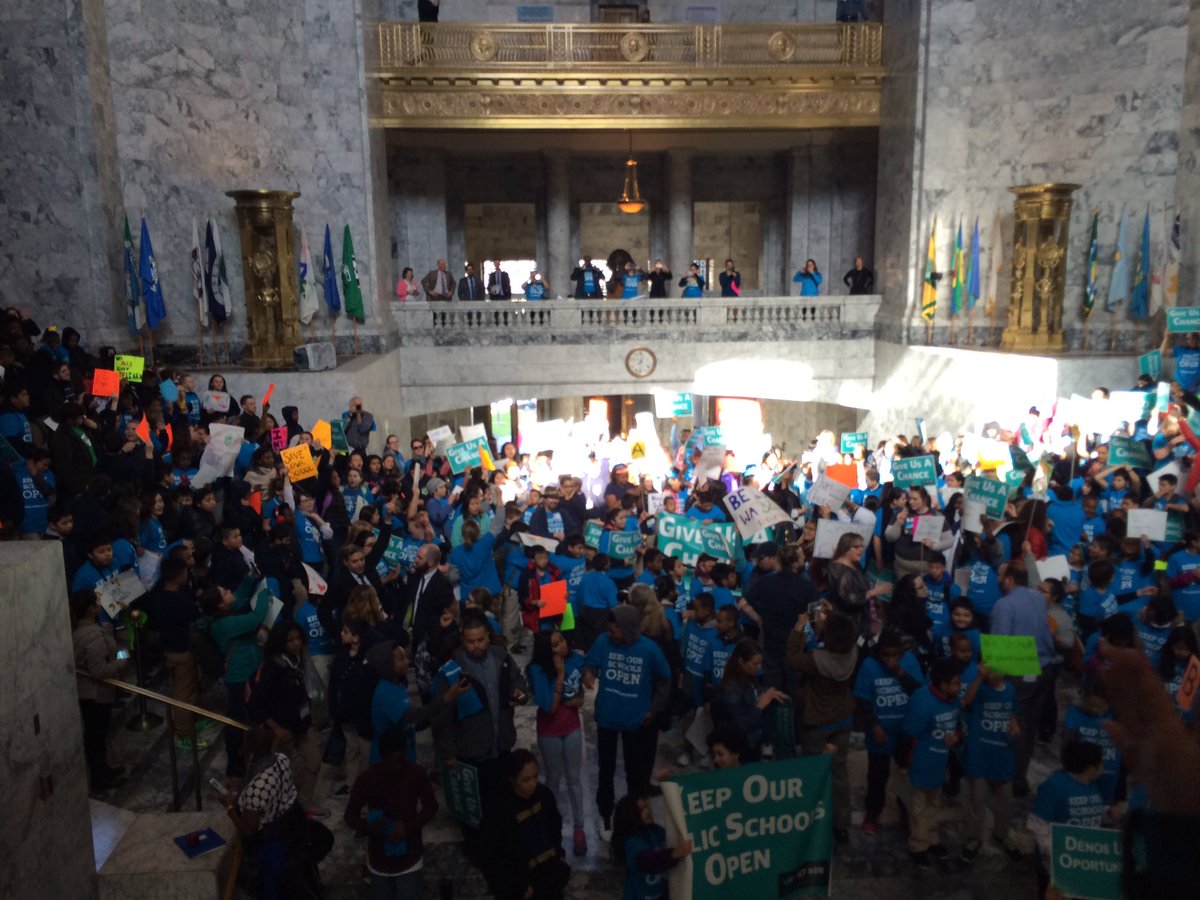 PRESS RELEASE
SEATTLE – Governor Inslee announced today that he had decided not to veto the bi-partisan bill to save charter schools. Instead, he will allow the deadline for vetoes to pass at midnight on Saturday, so the bill will become law without his signature.
This is good news for Washington school children. Charter school teachers, parents and students can now move forward without fear that their school will be closed. More importantly, it is good news for public education in Washington state.
In 2012 voters passed one of the best charter school laws in the country. Since last fall, eight charter schools serving over 1,000 school children have been operating in the communities of Seattle, Tacoma, Highline, Kent and Spokane. The bill passed by the legislature allows 32 additional charter schools, including three charter schools already approved by the state, Summit Atlas in West Seattle, Willow Charter in Walla Walla, and Green Dot Charter in Seattle.
Charter schools are popular because they provide access to a quality education to children living in communities that are underserved by traditional public schools.
The sad news is the governor couldn't bring himself to sign a bill supported by families across the state. This is a bad sign, because the governor didn't endorse the work of legislators of both parties in passing the bill. It's a worrying signal that charter schools may again need help against future attacks by the union.
The WEA union tried to close charter schools and failed. Governor Inslee's concern about the power of the union is understandable, but it would have been better if our state's top elected leader could have stood up for children and signed the bill.
Still, today is a great day for families, because as WPC's Education Director Liv Finne says: "What matters is making access to a quality public education a reality for every child."