At a recent public meeting the WEA union dropped its opposition to opening new charter schools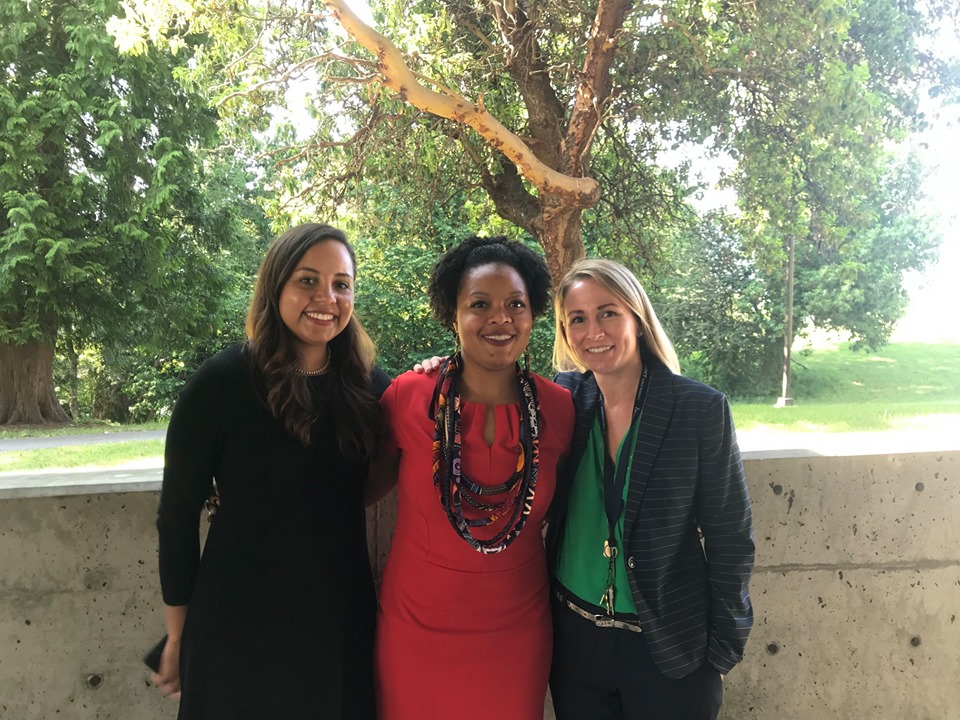 BLOG
Leaders of Impact, Salish Sea Elementary Charter School, just approved to open in Seattle
Last week I attended a public meeting of the Washington State Charter School Commission. This Commission decides how many new charter schools to open each year. Despite the bright early summer sunshine flowing into the large meeting room at the Technology Access Foundation in South Seattle, attendees felt a marked note tension in the air.
Past Commission meetings have been marred by protests and disruptions from the state's powerful WEA union. Union executives hate the idea that parents, especially in marginalized and underserved communities, might "escape" the system by choosing their own schools. For years they have tried, so far without success, to shut down every charter school in the state. Instead, new community-based versions of the popular independent public schools open every year.
The Commission last week began with testimony from parents, teachers and other concerned members of the public. Many had traveled from Bellingham to speak out in support of Whatcom Intergenerational High School (WHIS), which is working with local tribes to provide support for students. One woman joyfully sang a Native American song in support. At that point the tension noticeably lightened, and smiles broke out across the room. Even normally stern Commission members softened their air of official dignity.
As the mood lifted, it became clear that angry outbursts from WEA union protesters would not occur. In fact, it looked like union-paid activists hadn't even shown up, or if they did, they remained politely anonymous.
By the end of the proceeding the Commission had approved the opening of four new charter schools. These are:
Catalyst Public School – in Bremerton, serving Kindergarten through 6th grade in the first few years, before expanding to a full K-8 program. Founded by educators Amanda Gardner and Tatiana Epanchin, the program is based on small-group instruction and a culture of high expectations.
Cascade Public School – in Midway, South King County, serving 9th through 12th grade, founded by educators Scott Canfield and Garth Reeves, modeled on an innovative competency-based credit system and project-based learning.
Whatcom Intergenerational High School – in Bellingham, serving 9th through 12th grade, founded by educators Cindy Reuther and Shirley Williams, modeled on "indigenous ways of knowing" and an understanding of regional culture and history, students will receive the active support of elder volunteers from the community.
Impact Salish Sea Elementary – in Seattle, serving grades Kindergarten through 5th grade, co-founded by Jen Wickens, Kristen McCaw, and Baionne Coleman, to serve families on the waiting list of the popular Impact Charter School in South Seattle. Due to their popularity charter schools are often over-subscribed.
The public meeting ended with picture-taking, congratulations and celebration among parents, students, educators and even Commission members. Above is one example, showing the proud leaders of soon-to-open Impact Salish Sea Charter School.
The fight for family choice in public education feels like it has turned a corner, at least in our state. If the WEA union, even at a public meeting in the heart of its Seattle political base, will let four new charters open without a whimper of protest, there is real hope in getting access to a great education for all children.
Still, I expect the union to continue to hurt charter families behind closed doors, as they did by getting a bill passed in May that cut local levy money for charters and tribal schools. But that's a debate for another day.
In the meantime, I felt honored, and a little awed, to share in the joy and optimism expressed by these families and teachers, as the state Commission approved opening new public schools without union disruptions. Maybe now families seeking better learning options in other communities will meet with less anger and resistance from the WEA. I sincerely hope so.