Health Care
WPC's Center for Health Care develops patient-centered solutions to reduce costs and improve the availability and quality of health care for businesses and individuals, providing the only detailed, independent critique of health care issues available in the Northwest.
What's New
Date:
Wednesday, June 3rd, 2009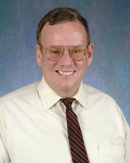 Dr. Steven Eastaugh, from the Department of Health Services Management and Leadership at George Washington University and a Health Care Advisor to President Obama, discussed Federal Health Care Policy Reform and Health Care Economics.
The Obama Administration has proposed allocating $634 billion toward a national health care plan and Congress is working feverishly to pass legislation into law before this session ends in the fall.
Seattle – A new study released today by Washington Policy Center (WPC) raises a number of concerns about the Medicaid program and offers solutions for reform. Structural problems and an open-ended program budget are combining to create a rising tide that threatens to swamp all other government expenditures. At the same time, the entitlement has not demonstrably improved the health of the poor.