ABOUT YP
The Washington Policy Center Young Professionals @ WSU club is passionate about connecting its members with opportunities available through involvement with WPC about promoting sound public policy across our state.
Founded by former Jennifer Dunn-Thomson Scholarship recipient Stephanie George, the Young Professionals @ WSU brings programming to campus that integrates networking with a substantive discussion of policy. The "Building Future Leaders" series brings prominent business and political leaders to campus to network with students, and helps students understand how to put their best foot forward after graduation. Each year Young Professionals @ WSU is also a host campus of the WPC Young Professionals Statewide Debate Series.
For more information look on Facebook at WPC Young Professionals at WSU! The Young Professionals at WSU group is growing rapidly, and we're excited for what is to come!
MORE INFORMATION
How old is "young"?
Most of our members are 18-39 years of age. However, if you're active and passionate about entrepreneurship, networking, and making a positive impact on our state's policy, then join us!
Who's included as a "professional"?
Our YPs include everyone from the trades, labor, tech, business, and more!
+ YP Charter School Graduate Scholarship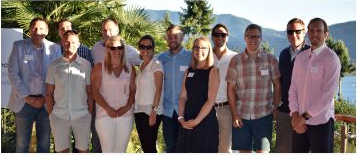 CONTACT US
Our advisory board is a team of young business and policy leaders who are dedicated to bringing opportunities to young professionals to engage in Washington state's policy debates.

Be a part of our community!