ABOUT YP
Our first campus club, Washington Policy Center Young Professionals @ UW works to promote free market ideals and sound public policy on our state's largest campus. UW club members participate in networking events, policy discussions and our largest college event of the year – the WPC Young Professionals Statewide Debate Series. Guests at past Young Professionals @ UW events have included State Senator Andy Hill and prominent venture capitalist Matt McIlwain of Madrona Venture Group.
For more information, find the UW club on Facebook at WPC Young Professionals at UW!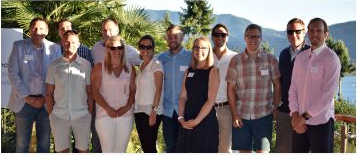 CONTACT US
Our advisory board is a team of young business and policy leaders, dedicated to bringing opportunities to young professionals to engage in the policy debate in Washington state.

Be a part of our community!