ABOUT YP
Washington Policy Center Young Professionals @ GU works to promote free market ideals and sound public policy. UW club members participate in networking events, policy discussions, and debates.
For more information look on Facebook at WPC Young Professionals at GU! The Young Professionals at GU group is growing rapidly, and we're excited for what is to come!
MORE INFORMATION
How old is "young"?
Most of our members are 18-39 years of age. However, if you're active and passionate about entrepreneurship, networking, and making a positive impact on our state's policy, then join us!
Who's included as a "professional"?
Our YPs include everyone from the trades, labor, tech, business, and more!
+ YP Charter School Graduate Scholarship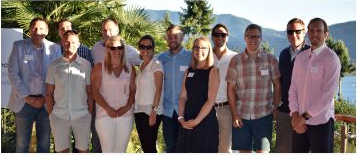 CONTACT US
Our advisory board is a team of young business and policy leaders who are dedicated to bringing opportunities to young professionals to engage in Washington state's policy debates.

Be a part of our community!