Seattle leaders include charter school families in Seattle's education program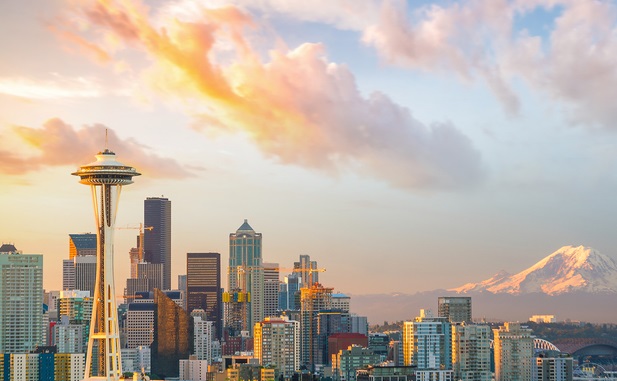 BLOG
On April 22th Seattle's City Council unanimously passed Council Bill 119480, approving Mayor Jenny Durkan's decision to accept charter school families into the City's education system. Administered by Seattle's Department of Education and Early Learning, charter school students will now be eligible for Families and Education Levy funds voters passed last fall, on the same fair and equal basis as other public school students, including access to community college tuition grants. This decision signals a positive shift in attitude towards public charter schools in Seattle, from hostility and fear to warmth and acceptance. As it should be.
About 1,400 students currently attend one of Seattle's four public charter schools, where the majority of students are low-income and belong to a racial minority. Summit Sierra (40% African-American and 12% Hispanic), is a high school in the International District that is sending 98 percent of its first graduating class to college. Summit Atlas (38% African-American; 17% Hispanic) now serves Grades 6 through 11 in West Seattle, with plans to offer 12th grade next year. Rainier Valley Leadership Academy (76% African-American ;17% Hispanic) in south Seattle offers middle and high school. Rainier Prep (40% African-American, 28% Hispanic) in south Seattle is a middle school.
This fall a fifth charter school will open, Ashe Prep, a K-8 charter school led by Dr. Debra Sullivan, to serve students in the Skyway neighborhood of south Seattle.
Unfortunately, Seattle Public Schools (95 schools, $955 million 2018-19 Budget, 53,000 students) treats charter school families as second-class citizens, less worthy than other families. The school board:
denies charter schools $2,500 per student that Seattle's citizens provide in local property taxes for all students;
denies charter schools access to "Other Revenue" the district receives from miscellaneous sources, which amounts to an additional $1,500 per student;
denies charter schools access to the Capital Projects Fund, which in 2018-19 is $5,700 per student;
denies charter schools reasonable access to empty facilities owned by the district, forcing charter schools to pay rent out of operating expenses;
passes resolutions encouraging the Seattle Building Department to impose restrictions to limit expansion of charter school buildings.
Ironically, Seattle Public Schools has just written and approved a new five-year-plan for 2019-24. The plan promises to provide funding equity to minority students, but says nothing about providing funding equity to minority students attending public charter schools.
Seattle Superintendent Denise Juneau (salary and benefits of $386K) has appointed Dr. Keisha Scarlett (salary and benefits of $268K) as Chief of Equity, Partnerships and Engagement for the district, to "allocate resources strategically through a racial equity framework." Dr. Scarlett is supposed to urge "inclusive and active engagement with communities to best meet the needs of students of color."
Instead of writing five-year-plans with empty promises, Seattle's Mayor and City Councilmembers have acted. They have taken an open-minded, inclusive approach to respect the wishes of communities and parents, and to meet the needs of students. Their vote treats all families as worthy and equal, even the families who have decided the best decision for them was to enroll their children in one of Seattle's successful public charter schools.