Fair closures effect youth development, food security, rural economies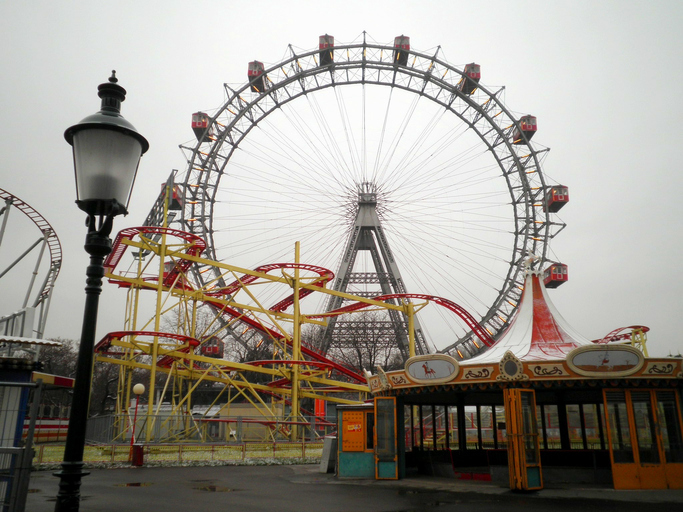 BLOG
No cotton candy smeared children or crowded midways for most of the fairgrounds scattered around Washington in 2020.
The specter of the novel corona virus has shuttered or delayed fairs from one side of our state to the other, leaving youth with fewer opportunities to showcase their efforts in numerous pursuits. Non-profits have less means of raising funds through community outreach. And communities will suffer less economic value raised through marquee summer events.
Fairs offer a unique opportunity to inspire youth from all walks of life to strive for more through their various interests in a way that nothing else can. Participants in 4-H and FFA are provided with a stage upon which to showcase their distinctive abilities and compete for accolades and, ultimately, funding for a successful pursuit of those abilities. Without a fair to participate in, that opportunity disappears.
In rural communities, many people equate fairs with participation in youth programs like 4-H and FFA. The National 4-H Program, administered through the Cooperative Extension Service via the land grant universities in each state, boasts a membership of 6.5 million youth ages 5-21. The National FFA Organization, most often affiliated with school districts throughout the U.S., has a membership of 700,000 youth ages 12-21.
Fairs offer 4-H and FFA participants an opportunity to feature year-long efforts in their respective communities. That includes public speaking, educational displays, art, horticultural projects, the exhibition and sale of livestock, and much more. In every instance, fairs provide youth the ability to publicly demonstrate their dedication to an ideal and earn money for the following year's activities, college, or to help their families.
In 2019, about 43,000 youths participated in fairs around the state, exhibiting 187,349 animals and 306,294 still life projects. In 2018, junior livestock auctions generated around $6.6 million through the sale of 4-H and FFA steers, lambs, hogs, goats, chickens, and rabbits. The raising and sale of these animals offers both an opportunity for real-life skill and career development for youth and food security through the marketing of mature, well-cared for livestock for the general public.
Several fairs have shown they understand the inherent cost of livestock exhibits – the animals for which were purchased before the long-term implications of COVID-19 were fully apparent – to youth participants and are working to accommodate that via livestock-only events. These livestock-only events will give exhibitors the chance to highlight their market-ready animals and offer compensation, via the sale, so they can participate again next year, contribute to their college funds, or help their families. What livestock-only events cannot do is replace the experience of showmanship and exhilaration that comes from stepping into a pavilion full of people. For first-time exhibitors the let-down of 2020 may limit the opportunity to practice life skills and gain confidence that will benefit them throughout school and their careers.
Fairs also provide occasions for local non-profits to earn funds to help them reach their mission goals; whether it is purchasing eyewear through the Lions Club or school backpacks through the local Rotary Club, food and other fundraising booths during the fair offer non-profits a means to do so.
These cancelations are costly because non-profits utilizing fairs for fund raising are usually small, community-based organizations. Unlike national non-profit organizations with dedicated fundraising departments, local non-profits rely on volunteers and highly visible community events, like fairs, to reach their goals. The general closure of fairs poses a larger problem for those efforts.
For many people, a fair never extends beyond the carnival rides and the purchase of kettle corn. However, fairs mean much more than that to communities.
In 2018, the Washington State Fair in Puyallup hosted 1.1 million visitors during its three-week run. The fair hired approximately 7,500 employees, collected 168,000 pounds of food for the county food bank, and posted $32 million in revenue with $29 million in expenses for 2017.
The effect of fair closures will be felt by hotels, restaurants, gas stations, grocery stores, and other shopping and tourism businesses. While fairs are somewhat self-contained, many attendees treat them as a daytrip, incorporating other activities into the excursion. Even people who may be camping or lodging on the fairgrounds are not within the confines of the fair for the entire duration of the event.
The economic loss of having fairs closed or delayed will be felt most immediately by both local non-profits and community businesses. However, the loss felt by students who don't gain the valuable life experience is the worst loss of the 2020 fair season.