Democrats plan to impose nearly $2 billion in new taxes under 2019-21 spending plans passed by both houses of the legislature.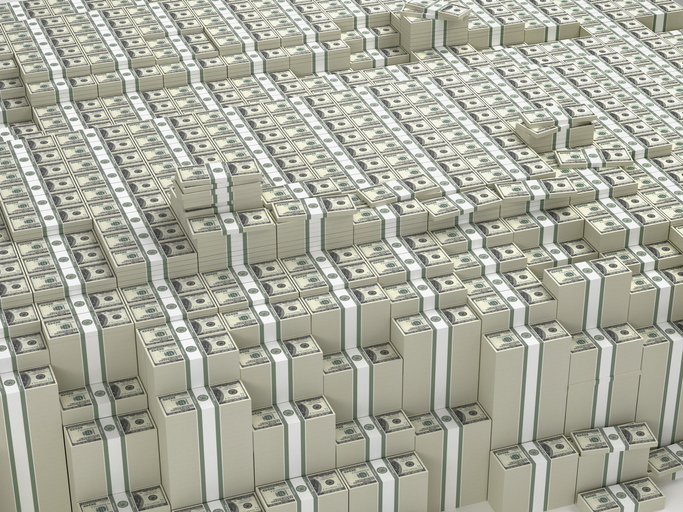 BLOG
The state Senate on Thursday passed its version of a 2019-21 tax and spending proposal—setting the stage for legislative leaders to negotiate a final plan before this year's session ends in about three weeks.
House Democrats last week passed HB 1109, a $52.6 billion spending proposal that calls for the state to impose about $2 billion in new taxes, including a capital gains income tax and increases in real estate and business taxes. Senate Democrats passed their own bill with about $52.2 billion in spending. Forecasts show state lawmakers will get about $50.6 billion in current taxes over the next two-year period, meaning that Democrats would have to impose some $2 billion in new taxes to pay for everything they want. However, the full House and Senate will likely not vote on specific tax bills until a final budget is negotiated.
HB 2156, the House Democrats' proposal for an income tax on "extraordinary profits" from capital gains is scheduled for action by the House Finance Committee today and will likely be approved by majority-Democrats on the committee.
The Senate budget proposal would not impose a capital gains income tax, but Senate Democrats are proposing a separate bill, SB 5961, to impose an 8.9 percent tax on income from capital gains above $250,000 for individual and joint filers. If enacted, the plan would take some $780 million in additional taxes by the year 2021. Democrats say that money would be used to reduce property taxes for some seniors, as well as allow for some reductions for small business owners. It would also help eliminate sales taxes on such products as diapers and certain medical equipment, they say. The bill is scheduled for a public hearing Monday, April 8th in the Senate Ways and Means Committee.
Senate members proposed several dozen amendments to HB 1109 during the floor debate, most of which were voted down. The bill passed on a 31-17 vote, with three Republicans joining Democrats in the "yes" vote. Republicans who voted against the bill said lawmakers have plenty of money from taxes people pay now, making new taxes unnecessary. Sen. Doug Ericksen (R-Ferndale) asked "why are we spending so much money," and said that the budget should have provided some financial relief to the state's taxpayers instead of simply growing the size and cost of government.
Overall, the Senate plan is the smallest of the proposed 2019-21 spending plans considered by the legislature. It proposes about $1.6 billion in new spending, while the House plan passed last week includes about $2.3 billion in additional taxes and spending. The plan announced by Governor Inslee in December calls for more than $4 billion in additional spending and taxes, The legislature rejected that proposal.
Also this week, the House easily passed a $4.6 billion capital construction budget (HB 1102) on a 94-0 vote. The bill calls for more than $1 billion in new school construction, as well as funding for a variety of projects around the state. The bill now goes to the Senate for further consideration.
Keep up with the action in Olympia by visiting washingtonvotes.org and follow us on Facebook and Twitter #waleg.
—-end—-