Announcing: The Launch of Washington Policy Center's Book Club!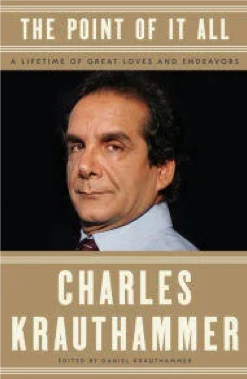 Join us as we read Charles Krauthammer's The Point of It All – our inaugural selection!
Created and compiled before his death, it is a powerful collection of the influential columnist's most important work. Spanning the personal, the political and the philosophical, it includes never-before-published speeches and a major new essay about the effect of today's populist movements on the future of global democracy.
If you are interested in learning more about the WPC Book Club and joining with us this month, please email Tashina Kreilick at tkreilick@washingtonpolicy.org to sign up.
Click here for more information about the Book Club, how it works, and how to sign up.
---
Click here for discussion questions and answers submitted by book club members