Young Professionals August 2021 Book Club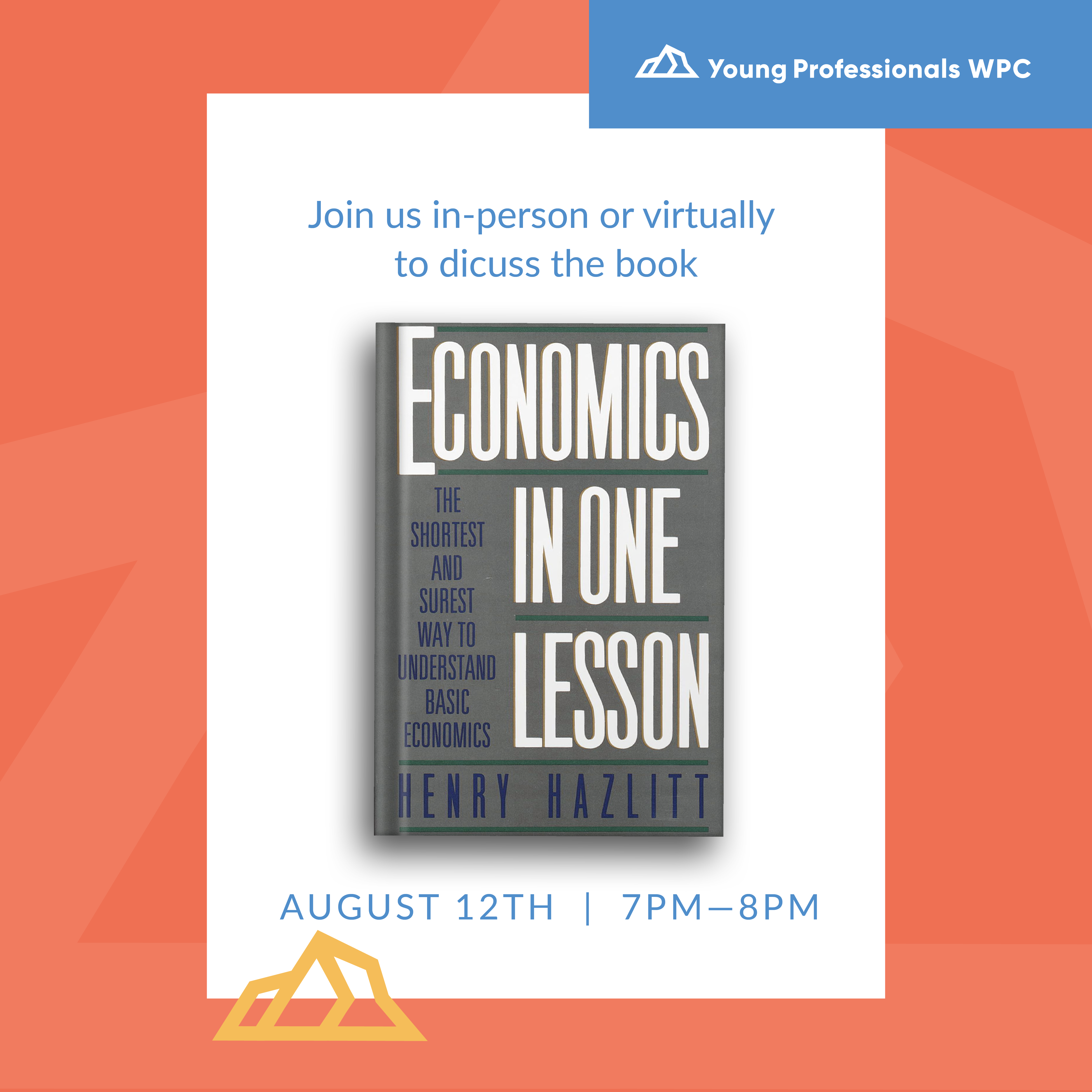 Announcing YP's August Book Club read: "Economics in One Lesson" by Henry Hazlitt!
If you're anything like us, you probably have an ever-growing list of books you want to read! Well, this is your chance! Join us as we read and discuss both American classics and newer literature that have shaped our political landscape. Whether you're able to read the entire book or just the CliffsNotes, we hope you'll join us for these monthly discussions. Please register below and stay tuned for a follow-up email with more info.
Our book for August 2021 is "Economics in One Lesson" by Henry Hazlitt! Monthly book club meet-ups are for current YP members only. To become a member for only $35 a year CLICK HERE – and as a bonus for signing up, we'll send you the book for FREE! Not a member but want to try it out first? Email our Young Professionals Director, Marissa Gaston, at mgaston@washingtonpolicy.org!
FIRST 15 YP's who register for each month's meeting receive a copy of the book for FREE!
For additional questions please contact Young Professionals Director Marissa Gaston at mgaston@washingtonpolicy.org or 509-954-2449.