"Critical Race Theory: What It Is and How It Impacts You" with Dr. James Lindsay and Liv Finne, J.D.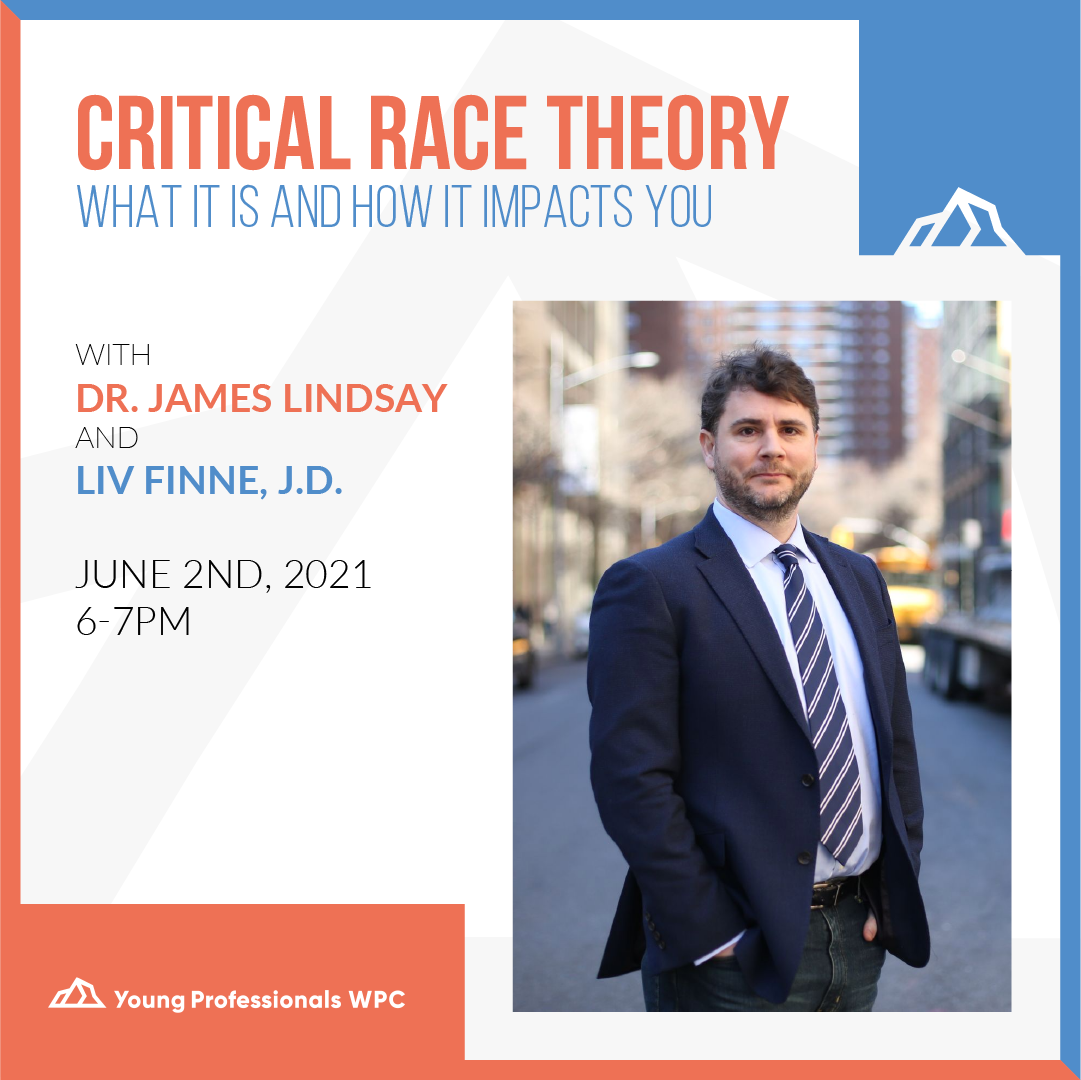 (This event has now passed.)
WATCH A RECORDING OF THE EVENT HERE!
Join the Young Professionals from 6-7pm on Wednesday, June 2nd, for a virtual event featuring acclaimed speaker Dr. James A. Lindsay and WPC Education Center Director Liv Finne, J.D., for a discussion about critical race theory. Learn about what it is, where it came from, and how it affects your life.
An American-born author, mathematician, and political commentator, James Lindsay has written six books spanning a range of subjects including religion, the philosophy of science, and postmodern theory. He is the founder of New Discourses and is currently promoting his latest book: "Cynical Theories: How Activist Scholarship Made Everything about Race, Gender, and Identity―and Why This Harms Everybody."
Liv Finne is the Director of the Center for Education at Washington Policy Center. She is the author of "An Option for Learning: An Assessment of Student Achievement in Charter Public Schools," which in 2011 reignited the charter school debate in Washington state. Liv holds a law degree from Boston University School of Law and a Bachelor of Arts degree from Wellesley College. She retired from civil litigation practice to raise two children and work as business partner for a small business she owns with her husband. Liv is committed to improving public schools by expanding school options for all parents -- regardless of their zip code -- including charter schools, vouchers, online, and other innovations in education.