Seattle School Board to vote on weakening math standard
The Seattle School Board is scheduled to vote tonight on providing a watered-down math curriculum for the city's elementary schools, a change that would affect the 95 schools in the district and some 49,000 students and their families. A District committee is recommending that School Board members adopt a program called EnVision Math. A group of concerned math and science high school teachers and college professors calls EnVision Math the weakest choice available.
The proposed change comes seven years after the School Board required school teachers to use another controversial program called Everyday Math, called by critics "Fuzzy Math." The program required students to learn confusing and inefficient approaches to multiplication and division, instead of letting teachers use traditional methods and direct instruction. Most school districts in Washington have discarded Everyday Math as unworkable.
Seattle school leaders now appear to have thrown in the towel on Everyday Math too, tacitly admitting the forced seven-year effort was a mistake. Its replacement, however, doesn't look much better.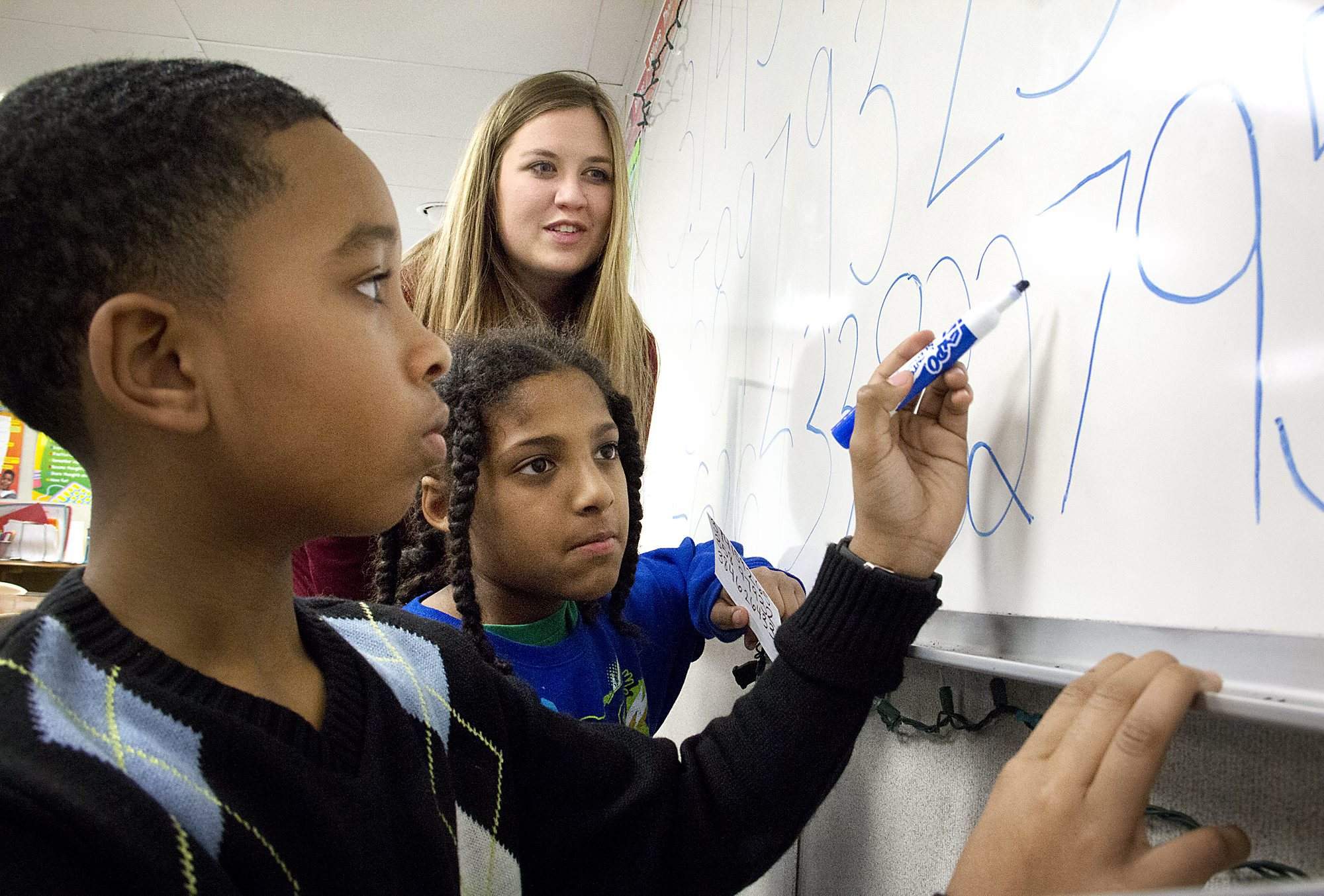 How did this happen? For over a year, a committee of District officials have been meeting to decide on a replacement for the failed Everyday Math program. The committee sought input from parents. Many parents recommended adoption of stronger programs like Math in Focus and JUMP Math. The District committee ignored these recommendations, and proposed EnVision Math instead. U.W. climate scientist Cliff Mass explains the problems with EnVision Math here.
All the confusion and weakened academic standard help explain why Seattle's public schools are faring so poorly. State officials recently rated 18 Seattle schools as failing. A further 22 schools were placed in the next-to-lowest category, ranked as only "Fair." Only five Seattle schools were rated Exemplary. See the State Board of Education's Achievement Index.
Each year Seattle officials assign students to schools where they know kids will fail. Seattle school officials report they have a large achievement gap, low test scores and a high drop-out rate, with minority families being the hardest hit. In some Seattle schools half the students fail to graduate, a result that helps explain why many School District employees send their children to private schools.
The decision to adopt a weakened math program, along with Seattle's top-down monopoly school model and its forced assignment policy, indicate that thousands of children will continue to be left behind.
A positive alternative is to allow more family choice in education. For example, every child that District officials assigned to one of Seattle's 18 failing public schools should be offered a scholarship to attend a better school. The community is providing about $13,000 to educate one student in Seattle this year. If families assigned to failing schools were offered half that, $6,500, many low-income parents could afford to send their child to a school where they would receive the quality education they were promised, just as many Seattle School District employees do with their taxpayer-funded salaries.