Metro announces record-high tax collections
In newly-released figures, Metro officials announced they received record-breaking levels of tax revenue in 2013, reporting they collected more money from the public in taxes than at any time in the agency's history.
The state's largest public transit agency collected $442,731,128 in tax revenue the last calendar year, surpassing pre-recession revenue levels.
Officials also say their revenue projection for 2014 will exceed previous estimates by $32 million, with $471 million in collections, resulting in another windfall revenue year for the agency.
Revised estimates for 2015 show Metro expects to collect $496 million that year.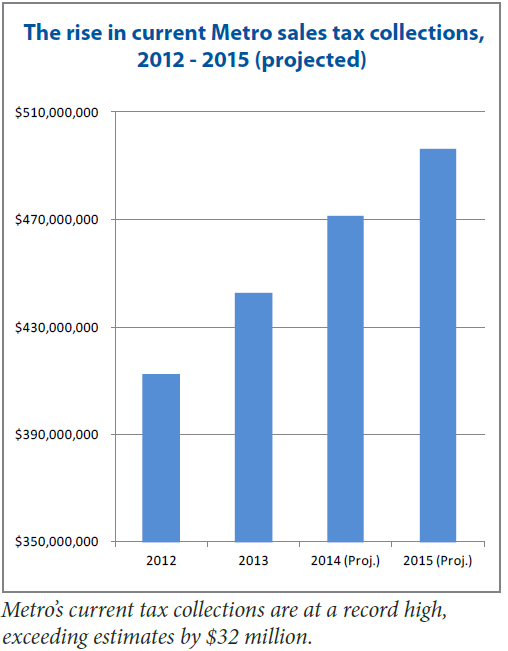 Metro officials announced they expect to receive record levels of tax revenue this year and next year.
Officials at Pierce Transit and Community Transit report similar good news. In response to the improved fiscal outlook, Pierce officials cancelled plans to cut bus services, saying instead they plan to improve management of existing revenue and add services for the bus-riding public.
Despite higher revenue collections, however, King County officials appear determined to press ahead with plans to seek two large tax increases from voters on April 22nd.
Metro officials say that if they do not receive the tax increases they are seeking they will cut county bus service by 17%, or about 600,000 hours of service. King County Councilmember Larry Phillips told the Seattle Stranger newspaper, "It's either bus service cuts or this [tax increases]."
Transit advocates expressed concern about how the threatened cuts, or increases in regressive sales and car fees, would impact poor residents. "Cutting bus service would hit poor people hardest," according to the Stranger.